http://www.bleedingcool.com/2011/01/30/why-are-all-the-superheroes-british/

Submitted by Rich Johnston on January 30, 2011 – 1:39 pm (13) comments

America is the home of the superhero. Both in comics, TV and film, America is where the superhero has had most commercial success. So why does it seem that Hollywood is now turning to the Brits to play them all?

Because, for a clean cut, musclebound guy with a pearly white smile, Britain doesn't feel like the obvious choice. But with Christian Bale playing Batman, Andrew Garfield playing Spider-Man and now Henry Cavill playing Superman, something's going on. The three most famous American superheroes in the world are being played by Brits.

When you throw in Aaron Johnson's Kick Ass, Patrick Stewart's and James McAvoy's Charles Xavier, Ian McKellen's Magneto, Alan Cumming's Nightcrawler, Jason Flemyng's Azazel, Tom Hiddleston's Loki, Nicolas Hoult's Beast, Idris Elba's Heimdell, Anthony Hopkins' Odin and more, it seems some kind of colonial conspiracy. And with Commonwealth members Ryan Reynolds taking Green Lantern and Deadpool, Chris Hemsworth playing Thor, and Hugh Jackman's Wolverine (originally meant to be played by the Brit Dougray Scott) and the Irish Michael Fassbender playing Magneto one might wonder what the hell is wrong with the Americans.

Of course, this is just how it played in the comics. The likes of Alan Moore, Dave Gibbons, Neil Gaiman, Dave McKean, Grant Morrison, Steve Yeowell, Alan Grant, John Wagner, Mark Millar and many more invaded American comics and for a time seemed to be running their superhero universes.

Now, Grant Morrison aside, the Americans seemed to regain their control. So on't worry folks, in ten years you'll have Justin Bieber playing Superman and everything will be all right with the world.

Oh wait, no, he's Canadian isn't he? There must be someone…
_________________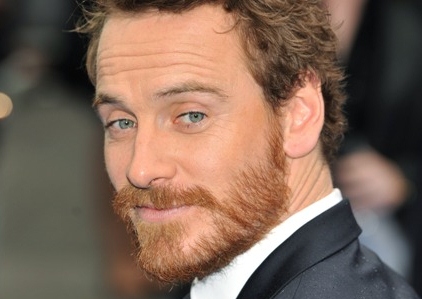 Twitter: https://twitter.com/Fassbenderfans
Blogspot: http://mfmultiply.blogspot.com/

Admin

Admin




Posts

: 27093


Join date

: 2009-09-20


Location

: California



http://www.nouse.co.uk/2011/03/08/the-british-are-coming/

The British are coming

March 8, 2011
Michael Allard

Every year, the list of grievances we have against Hollywood gets longer and longer. The big studios like to dabble in Britishness, whether it's to hire a Shakespearean thespian to play a miscellaneous villain, or to heighten their own esteem by getting Trojans, Romans or Hobbits to speak the Queen's English. A vast number of American movie stars have at some point done a period drama or war epic, and British heroes are frequently played by Los Angeles' finest. Eyebrows were raised when Renee Zellweger was cast as Bridget Jones. People were furious with Robert Downey Jr for playing Sherlock Holmes. Gwyneth Paltrow and Johnny Depp seem to prefer using English accents to their own. And now Meryl Streep has been cast as Margaret Thatcher.

Not to mention that, from Alfred Hitchcock to Ridley Scott, great British directors have for decades gone to Hollywood to maximise their potential instead of staying at home. Rest assured, however, that we're getting revenge, hitting them where it hurts the most by taking over their blockbusters.

The superhero movie is without a doubt the biggest money-maker in the business, and it's two Brits who gave 2010 its most intelligent takes on the genre: Matthew Vaughn's Aaron Johnson-starring Kick-Ass, and Edgar Wright's Scott Pilgrim vs. The World. Londoner Christopher Nolan has the highest-grossing comic book film to his name, with The Dark Knight's success also creating a huge shadow over the entire film industry in the past few years.

Sweeter still, the tables have turned on Hollywood for how national heroes are cast. Christian Bale's Batman was just the first in a series of bizarrely similar events. Andrew Garfield, star of The Social Network and Never Let Me Go, has been cast as the new Spider-man, taking over from Tobey Maguire in a new version of the Peter Parker franchise being helmed by (500) Days of Summer director Marc Webb. Even more astounding was the news that the new Superman would be played by an even less famous Brit: Henry Cavill, whose credits include a part on TV series The Tudors and a role in Woody Allen's Whatever Works.

Superman, Batman, and Spider-Man. The three great American superheroes are all being played by Brits, and with the production of The Dark Knight Rises now getting underway (in which BAFTA Rising Star winner Tom Hardy will be playing the villainous Bane), 2012 will see them do battle at the box office. Whether Superman: Man of Steel or The Amazing Spider-Man – as the films are currently titled – will take off in the way Nolan's movie undoubtedly will remains to be seen.

The superhero movies that'll be satisfying us until then, however, have even stronger Brit credentials. Coming out in April is Thor, the latest film from the Marvel universe. The movie's trailer combines the modern day technological opulence of Iron Man with a Troy-like universe – where, of course, everyone has a British accent. Anthony Hopkins gives the story classical credentials alongside Australian actor Chris Hemsworth in the lead role, and the great Shakespeare adapter Kenneth Branagh is director. More exciting still is X-Men: First Class (pictured), largely filmed in Oxford, which, as well as featuring Nicholas Hoult, has Inglourious Basterds star Michael Fassbender and Atonement's James McAvoy in the lead roles.

Fassbender and McAvoy, as Magneto and Professor X, will be filling the shoes of Patrick Stewart and Ian McKellen in the 1960s-set prequel. Behind the camera is Matthew Vaughn, who quit during the pre-production of X-Men: The Last Stand due to artistic differences with 20th Century Fox. He's now got the independence he needs to have a potentially massive hit on his hands. This is the first time that UK actors can pretend to be superheroes without having to play Americans.
_________________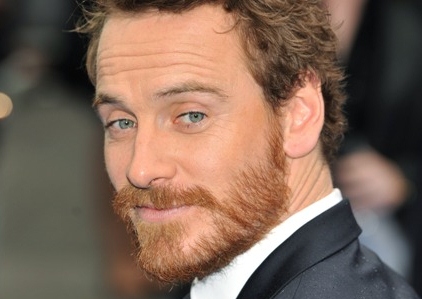 Twitter: https://twitter.com/Fassbenderfans
Blogspot: http://mfmultiply.blogspot.com/

Admin

Admin




Posts

: 27093


Join date

: 2009-09-20


Location

: California



---
Permissions in this forum:
You
cannot
reply to topics in this forum