Page 2 of 2 •

1, 2
http://blog.moviefone.com/2011/07/12/ridley-scott-prometheus-location/

Ridley Scott vs. the Volcano: 'Prometheus' Director 'Not Losing Sleep' Over Treacherous Location
By Sharon Knolle (Subscribe to Sharon Knolle's posts)
Posted Jul 12th 2011 5:00PM
Filed under: Movie News, Sci-Fi
----
Is Ridley Scott worried about filming his new movie 'Prometheus' at the foot of Iceland's active Hekla volcano?

Not at all. "If one is afraid of nature in this profession then it would be best to find a different job," the director told reporters in central Reykjavik before heading off to begin filming. He said he's not losing any sleep over the ominous -- and erroneous -- news reports that the volcano was about to blow.

Why Iceland? "It is possible to find similar landscapes elsewhere in the world," Scott explained. "But here it is so rough and 'Jurassic-like,' and that proved decisive. Iceland is a massively beautiful country."

Filming began today for the sci-fi epic, which stars Michael Fassbender, Charlize Theron, Idris Elba and Noomi Rapace. Besides the volcano backdrop, the production will also be filming at the Dettifoss waterfall, according to local media reports.

Scott will be in Iceland for two weeks to shoot, as he says, "the beginning of time." 'Prometheus' tells the story of the first contact between the alien gods and their "children," that is, us humans, who were genetically designed by the aliens, and how that meeting goes disastrously wrong.

Although a detailed plot synopsis has been released, Scott says that he hopes to keep a lid on some of the film's more mysterious elements: "There is a lot of innovative and new stuff in the film and it would be a shame to ruin that [surprise] with leaks."

As for the Icelandic footage, Scott says it will comprise a short portion of the film: "It will be 15 minutes in total, if all goes to plan."

When you're dealing with nature and the elements, that's a mighty big "if." See Moviefone's list of other dangerous movie locations, many whose productions did not go according to plan.
_________________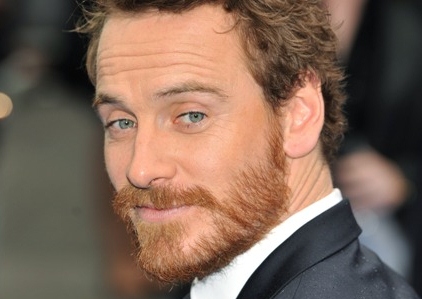 Twitter: https://twitter.com/Fassbenderfans
Blogspot: http://mfmultiply.blogspot.com/

Admin

Admin




Posts

: 27093


Join date

: 2009-09-20


Location

: California



http://io9.com/5820269/ridley-scott-reveals-why-hes-taking-prometheus-to-iceland-plus-new-set-photos-for-the-dark-knight-rises-and-man-of-steel

Prometheus

Tipster Reynir Pálsson directed our attention to an interview with Ridley Scott with Gunnþórunn Jónsdóttir of the Icelandic news service mbl.is. More importantly, he provided a hugely helpful translation of what Scott was saying into English, and here are the highlights:

- The article's translated title is "Origins of aliens in Iceland"
- They are filming about 12-15 mins of on screen footage for the film on location near the "Hekla" volcano on the south coast of Iceland.
- The scenes that that are being filmed will be primarily be in the beginning of the film and involve the creation of the world. (It is kinda hard translating the "creation of the world" sentence but it might also imply the creation and/or origin of the Space Jockeys' first engineering attempts...or their homeplanet/home base... kind of vague but the direct translation is "world.")
- Production facilities have been set up near Hekla volcano and it currently has around 200 employees, around 100 of them Icelandic.
- They did look at other locations including the Mojave Desert but ultimately decided that the "rough and pristine" landscape near Hekla was the ideal spot and would suit the location and the atmosphere perfectly.
- H.R Giger has been involved form the start and is working on (translated quote) "... a big piece for me on this film."
- Ridley drops this as well (translated quote): "It will not be a direct link to the Alien movies but around the third act, you will start to see some relations/connections. I could explain to you how this scene plays out but that would be a shame. We go back in time, not forward."
- Charlize Theron, Michael Fassbender, Idris Elba, Guy Pierce, Logan Marshall-Green, Kate Dickie and Sean Harris are confimed for the movie and Ridley mentions that Noomi, Charlize, Michael, Idris, and Logan will be on location.

_________________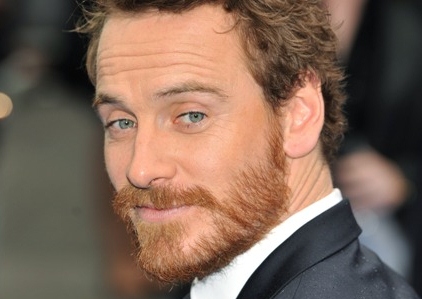 Twitter: https://twitter.com/Fassbenderfans
Blogspot: http://mfmultiply.blogspot.com/

Admin

Admin




Posts

: 27093


Join date

: 2009-09-20


Location

: California



http://www.icelandreview.com/icelandreview/daily_news/Shooting_of_Ridley_Scott_Movie_Begins_by_Hekla_0_380087.news.aspx

12.07.2011 | 15:30

Shooting of Ridley Scott Movie Begins by Hekla

Shooting of the large-scale film production Prometheus by English director Ridley Scott, starring Charlize Theron, Guy Pearce, Michael Fassbender and Noomie Rapace, among others, began at the foot of Hekla volcano in south Iceland yesterday.

hekla04_ps

Hekla. Photo by Páll Stefánsson.

"If you're afraid of the forces of nature in this business you should find something else to do," Scott commented at a press conference in Reykjavík on Sunday, when asked whether he wasn't concerned Hekla might start to erupt; some unusual activity was recorded in the volcano recently, Fréttabladid reports.

The shooting in Iceland will take two weeks and will also take the crew to other scenic locations in the country, such as the waterfall Dettifoss in north Iceland, which is the most powerful waterfall in Europe.

Scott confirmed Icelandic landscapes will play a big part in the movie. "It will be 15 minutes overall if everything goes according to plan. We are filming the origins of time."

Secrecy will be maintained throughout the shooting. "There will be a lot of original and new material in the movie and it would be a shame to ruin it with leaks," the director said.

Iceland was determined as a shooting location rather late in the process. "You can find similar landscapes in other places in the world. But here it is so primitive and jura-like and that had the decisive impact. Iceland is an extremely beautiful country," Scott commented.

Around 160 Icelanders will participate in the project along with more than 200 foreign filmmakers, which Scott referred to as a "small film crew."

Prometheus is estimated to cost ISK hundreds of millions (ISK 100 million = USD 850,000, EUR 600,000).

Click here to read more about the shooting in Iceland and here to read more about the recent activity in Hekla.
_________________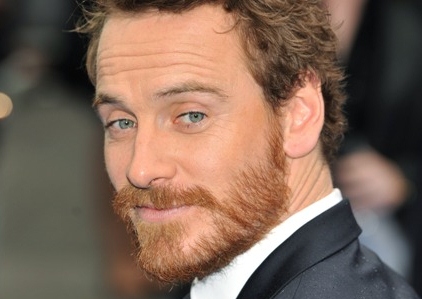 Twitter: https://twitter.com/Fassbenderfans
Blogspot: http://mfmultiply.blogspot.com/

Admin

Admin




Posts

: 27093


Join date

: 2009-09-20


Location

: California



http://informaciones.visibli.com/share/cpjXd4

http://www.avpgalaxy.net/

Prometheus Filming in Spain
Prometheus News | Posted by Corporal Hicks on 20 Aug 2011 15:47 GMT

Filming may have finished at Pinewood but it looks like Prometheus is now moving to Spain:

Filming will take place at Ciudad de la Luz, a big filming studio in Spain (Alicante).
The studio has been booked from August 22th to December 10th.
They will start building the sets next week, but filming won't start until the last week of September (when Ridley arrives).
Guy Pearce and Fassbender will be doing the scenes for now, Theron may be there too.
They will be filming the scenes in a huge water tank, also in a local beach.
There will be a scene where a huge ship (they say yacht) is caught in a storm.
Near 250 people will be involved in the filming process, with a cost over 1 milllion Euros.

Thanks to Ikarop for the news and translation.
_________________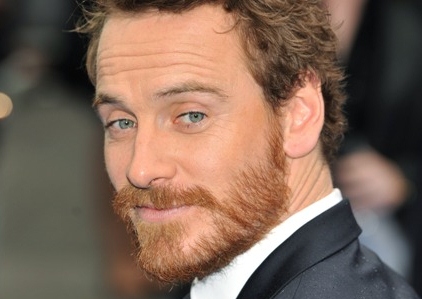 Twitter: https://twitter.com/Fassbenderfans
Blogspot: http://mfmultiply.blogspot.com/

Admin

Admin




Posts

: 27093


Join date

: 2009-09-20


Location

: California



http://informaciones.visibli.com/share/cpjXd4

Ridley Scott filmed in Alicante 'Prometheus', the origin of 'Alien'
The director will City of Light at the end of September, but his team will start preparing next week's decorated water tank
2:02

SERGIO ILLESCAS
Alien is not only an imaginary character from the science fiction film. That monster hooks put hair like a young Sigourney Weaver has become a brand, an icon that we all refer when we think of movies from another planet. Hence the importance of British filmmaker Ridley Scott, author of such gems as Gladiator and Blade Runner, studies have chosen the City of Light in Alicante to give a new spin nut to the Alien universe that drew in the eighth passenger. According to sources from the Ministry of Culture to this day, the crew of Prometheus, a prequel to Alien, has reserved the water pit complex audiovisual Alicante from next Monday until December 10. No doubt this film will become one of the major studios that have hosted the province since its inception.
Although from next week's team will begin pre-production to prepare the water features, the shooting would not take place until the last week of September. This date is where you come to Alicante Ridley Scott himself with some of the star cast of the film, involving actors such as Charlize Theron, Michael Fassbender, Patrick Wilson, Guy Pearce, Noomi Rapace and Logan Marshall-Green . For now, Pearce (known for films like Memento) and Fassbender (the evil Magneto in X-Men) are the actors who participate in this phase of the shoot, which began earlier this year in Los Angeles and has continued in London and Iceland , the country from moving to Alicante studies. Charlize Theron is also part of the cast in Alicante depend on the outcome of some scenes that are now finished shooting, sources said City Light.
The same sources point out that the scene recorded on the water tank will focus on a huge yacht that is caught in a storm. Besides, is also scheduled to shoot a day on a beach in Alicante, but for now the place itself is confidential.
With Prometheus, Ridley Scott, who happened just announced that it will address new Blade Runner returns to the genre that defined by creating an original epic sci-fi story in the most dangerous corners of the universe. The film shows a team of scientists and explorers who venture into a terrifying journey that will challenge them physically and mentally on a distant world where you will find the answers to the oldest questions of mankind.
As can be read in some webs of film, from the beginning of the film are already being echoed in the film, this prequel, written by Damon Lindelof, one of the creators of the series Lost, will past events to what is seen in the Alien franchise and will be set in the same universe, although not mentioned details about the lives of the characters we know.
Kanzaman responsible Productions is the producer of the film in Spain. It is the third time working in the City of Light, after filming in Alicante of My life in ruins and Mr. Nice. His executive producer, Yousaf Bokhari, emphasizes that this phase of recording an employment contract will ensure over 250 people involved in the film.
Curiously, Scott noted that presides other audiovisual complex in the world: the Pinewood Studios in London. Despite that, did not hesitate in choosing other European studies to finish his new film big bet.

Some sets recognized
The Regional Minister for Culture, Tourism and Sports, Lola Johnson, said yesterday before the arrival of the film Prometheus, "the Ridley Scott blockbuster highlights the high international profile Alicante studies have acquired in the wake of such influential directors as Francis Ford Coppola, Jean Jacques Annaud, Danis Tanovic and performers like Bruce Willis, Colin Farrell, Adrien Brody, and Nia Vardalos Survari Mina. " Lola Johnson said, "With the start of the shoot number 59 to be held in Alicante audiovisual complex is being made to stimulate economic activity and employment in the Comunità Valenciana. The three-month shoot of the film and the over one million euros to be left in the Region so certify "
_________________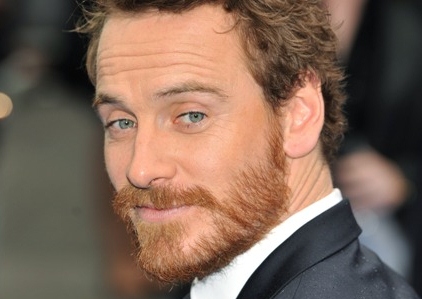 Twitter: https://twitter.com/Fassbenderfans
Blogspot: http://mfmultiply.blogspot.com/

Admin

Admin




Posts

: 27093


Join date

: 2009-09-20


Location

: California



http://www.comicbookmovie.com/fansites/debbiedowner/news/?a=47515

RUMOR: Description of the Prometheus Trailer
Christopher Duvall has operated a movie theater since 1986. According to his tweets he has seen an advanced copy of Ridley Scott's Prometheus trailer.


After the tweets, he received many questions and responded to most. He also went one step further and joined
prometheus-movie.com after they contacted him about the trailer. On that site he submitted even more details about trailer that provides plenty of new information. Check out his tweets and his submission to prometheus-movie.com below.

Christopher Duvall's Twitter Account - @Tofur




"Had to join to to comment on this. I am the Chris that saw the trailer. I run a theatre in the Denver area and my theatre has Nielson kiosks in the lobby for surveys of upcoming titles. They told me that they had few different trailer for various movies, but when they said PROMETHEUS, I said I must see the trailer. It was nearly 2 minutes long and looked fairly polished and complete. It was using a temp track for music and the trailer was VERY similar to the original teaser for ALIEN the way is was cut together. Quick shot after another. Had a couple a lines of dialog I think but is was hard to hear since my lobby was a bit noisy.

The planet they showed in the trailer looked nothing like original one where the derelict was crashed. It was sunny and desert like in appearance. The space suits the characters were wearing were VERY similar to the original suits worn by the crew of the Nostromo. The interior shots of their ship looked clean and not used like the the NOSTROMO did. It was all new and shiny looking. I did not see an exterior shot of the derelict ship but there were some really quick shots of the inside like the jockey, another room that looked like were the jockey was but without it, the room with the eggs but there were no eggs in it. There were some quick shots of the crew walking in the same "halls" that Kane and Dallas walked in as well in the derelict ship. But these things were hitting the screen so fast, it was hard to process all the information. Some of the crew look were in medical/cryo-tubes with something moving in their abdomens not their chests. Their eyes also appeared to be completely black and the faces altered I think. The end of the trailer ended with the title forming much like the ALIEN title did in the original movie at the top of the screen.

However, there were no mentions of the original movie at all. No Giger aliens, no eggs, nothing at all to pin this being a prequel. It just "looks" like it was from that universe.



Wow, that sounds pretty cool if true. I'm very intrigued to see the images of the crew with their eyes and faces altered. Also having some strange movement coming from the abdomen instead of the chest has perked my interests. I can't wait for an official version of the trailer to hit.

Official Synopsis -Ridley Scott, director of 'Alien' and 'Blade Runner,' returns to the genre he helped define. With 'Prometheus', he creates a groundbreaking mythology, in which a team of explorers discover a clue to the origins of mankind on Earth, leading them on a thrilling journey to the darkest corners of the universe. There, they must fight a terrifying battle to save the future of the human race.

Prometheus stars Noomi Rapace, Charlize Theron, Idris Elba, Logan Marshall-Green, Ben Foster, and Michael Fassbender.

Prometheus will hit theaters on June 8th, 2012!

nailbiter111
10/3/2011
_________________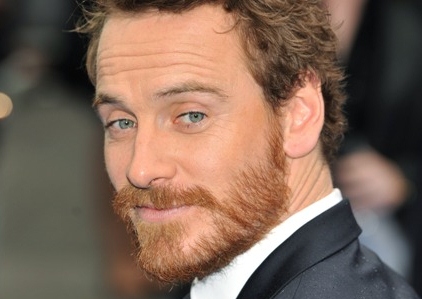 Twitter: https://twitter.com/Fassbenderfans
Blogspot: http://mfmultiply.blogspot.com/

Admin

Admin




Posts

: 27093


Join date

: 2009-09-20


Location

: California



http://comicbookmovie.com/fansites/ComicMovieBuzz/news/?a=49488

Closing Scenes Of Ridley Scott's Prometheus Will Tie Into Alien; No Cameo From Sigourney Weaver
Ridley Scott has dished a few more details about his movie, Prometheus, and its relationship with his sci-fi classic; Alien. Hit the jump to read some excerpts from the interview.


The guys over at The Wall Street Journal's SpeakEasy Blog have been chatting with Ridley Scott about the recently completed Prometheus. In the interview he has revealed a little bit more information about the plot of the movie and its relationship with his Sci-Fi classic, Alien.

On the story of Prometheus

The central metaphor of "Prometheus" is about a "higher being" who challenges the gods, and the gods don't want to give him fire. "Fire is our first form of technology," Scott says, and so by taking fire, the higher being is punished "in perpetuity in a horrible fashion." Much like the story of the mythological god, Prometheus, who stole fire from Zeus and for his actions was bound to a rock with an eagle eternally devouring his liver. (Let's hope things turn out differently for our higher being…)



On returning to science fiction

Scott is especially excited about the story of "Prometheus" — you can hear the enthusiasm in his voice when he discusses the film. The screenplay was written by Damon Lindelof and Jon Spaihts. "I think the reason why I haven't attempted science fiction in a number of years is because I haven't really come across a script that I really liked," Scott says. "This developed and came out extremely well."



On the films relationship with Alien

The last eight minutes of the "Prometheus" story evolve into "a pretty good DNA of the 'Alien' one."



On the digital effects and 3D in the movie

Regarding the use of 3-D and CGI, Scott says he has "completely taken off into this cyberworld" and called working on"Prometheus" "the best time I've had in a number of years making a movie."



On the speculated Ripley cameo

We confirmed with 20th Century Fox that Sigourney Weaver, star of the first four "Alien" films, doesn't make a cameo in "Prometheus." Too bad, Ripley fans.



We have all been wondering if Prometheus would sit comfortably within the universe Scott created in Alien, but with these comments I think we can safely say that the closing scenes will leave us in a position where we will all feel comfortable about it...

Share your thoughts below.

Prometheus stars Noomi Rapace, Charlize Theron, Idris Elba, Logan Marshall-Green, Ben Foster, and Michael Fassbender.

Prometheus will hit theaters on June 8th, 2012!

ComicBuzz
11/7/2011
_________________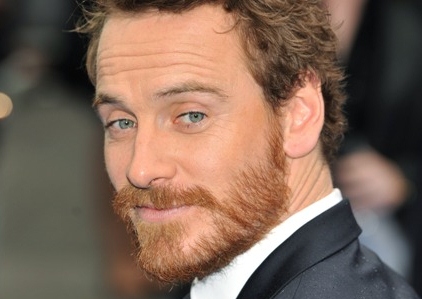 Twitter: https://twitter.com/Fassbenderfans
Blogspot: http://mfmultiply.blogspot.com/

Admin

Admin




Posts

: 27093


Join date

: 2009-09-20


Location

: California



http://benprocter.squarespace.com/prometheus

Production designer's site with pictures


_________________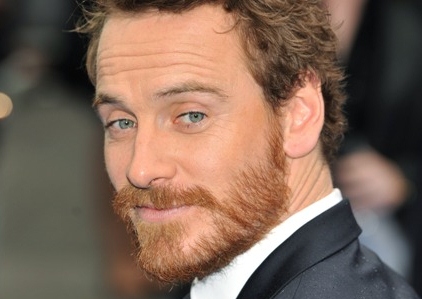 Twitter: https://twitter.com/Fassbenderfans
Blogspot: http://mfmultiply.blogspot.com/

Admin

Admin




Posts

: 27093


Join date

: 2009-09-20


Location

: California



Page 2 of 2 •

1, 2
---
Permissions in this forum:
You
cannot
reply to topics in this forum