http://movie-downloadz.com/npr-movies/x-mens-michael-fassbender-on-his-magnetic-role/

'X-Men's' Michael Fassbender On His Magnetic Role
Posted by moviedownloadz On May 29th, 2011

http://www.npr.org/2011/05/28/136742741/x-mens-michael-fassbender-on-his-magnetic-role?ft=1&f=1045

About to hit theaters, X-Men: First Class is a prequel to previous X-Men blockbusters, based on characters from Marvel Comics born with an X-factor gene mutation that gives them special powers. Host Scott Simon speaks to actor Michael Fassbender, who plays Magneto in the new movie.

Copyright © 2011 National Public Radio®. For personal, noncommercial use only. See Terms of Use. For other uses, prior permission required.

SCOTT SIMON, host:

"X-Men: First Class" is about to hit the theaters. It's a prequel to the previous X-Men blockbusters, based on characters from Marvel Comics who were born with an X-factor gene mutation who have extra powers. Sure, they save the world every now and then, but will humanity ever truly accept superheroes with mutant genes?

Much of the action in "X-Men: First Class" goes back to the Cuban missile crisis in 1962, when the X-Men heroes and heroines try to defuse the standoff between Soviet and U.S. gunboats. But a character named Magneto tells the professor who's trained them that in the end, the Soviets and Americans are their true adversaries.

(Soundbite of movie, "X-Men: First Class")

Mr. MICHAEL FASSBENDER (Actor): (as Magneto) The real enemy is out there. I feel their guns moving in the water targeting us. Go ahead, Charles. Tell me I'm wrong.

SIMON: That's Michael Fassbender as Magneto, one of the original X-Men mutants. He's also played a valiant British spy in a Quentin Tarantino movie, and Irish hunger striker Bobby Sands. Joins us now from New York. Thanks so much for being with us.

Mr. FASSBENDER: Thanks for having me, Scott.

SIMON: Was it hard to get you to sign on for a major role in a major movie enterprise like this?

Mr. FASSBENDER: No. You know, I was looking to do a studio film. What really intrigued me about this particular one was that you're dealing with the villain, if you like, in the piece as somebody that's very ambivalent and there's a lot of complexity to him. And there is cause for his feelings and his actions. Whether or not you agree with them is another thing.

That's much more entertaining me for an actor and much more entertaining for me an audience member.

SIMON: The film actually begins very sympathetically. This one opens in a concentration camp and the young man who becomes Magneto, a young man named Erik Lensherr, sees his mother being dragged away in a concentration camp and he discovers then he has these extraordinary magnetic powers that pop open the gate. And this informs the rest of his life, doesn't it?

Mr. FASSBENDER: It does, yeah. And, you know, I like that idea of when we meet him he's very much that sort of lone wolf.

SIMON: Mr. Fassbender, how much do you feel you need to know about a character's back story to be able to utter lines in the present?

Mr. FASSBENDER: Well, for me, it's always something that I will do. If there isn't a biography available that's my job to go away and write it. And what as great about this is there was just such a wealth of information. I mean, I was really spoiled.

SIMON: What is it like to be an actor in a film like this that has such extraordinary special effects? You stop nuclear missiles in mid-flight:

(Soundbite of missile flying)

SIMON: Forgive me, your character does.

Mr. FASSBENDER: Piece of cake, dude.

(Soundbite of laughter)

SIMON: Yeah.

Mr. FASSBENDER: Yeah, you know, you just have to really kind of throw yourself into it and I say, you know, sort of unleash the sort of nine-year-old within and just enjoy it. You know, and if you don't fully commit to these things then you really are going to have egg on your face, I think.

SIMON: As far as you're concerned, there's a message in "X-Men."

Mr. FASSBENDER: Yeah. It's not really about mutants; it's about humanity. You know, and I think it's about, I mean, the human race. We're an absolutely destructive race. It seems that we can't seem to get beyond this level of tribalism that has been around for thousands of years. Anything we fear we tend to destroy.

SIMON: You've got a big film scheduled later this year, "A Dangerous Method" -Viggo Mortensen and Sigmund Freud – and you portray Carl Jung. If you're going to play Carl Jung, you have to know what he said and what he did. You just can't know what's in the script?

Mr. FASSBENDER: Definitely. You try and get as much information as you can. If the character exists, just sort of like, you know, these comic books, whatever material's available you eat it up. It's interesting with the Jung beliefs. I don't know if I believe. There's elements in both sort of the Freud camp and Jung's that I can see the worth of.

But I think, you know, nowadays especially this idea of this sort of individual, I think, has got totally blown out of proportion. We've kind of become very obsessed about that and I don't think it's very healthy. I think we need to be thinking more along the sort of collective.

SIMON: I've read a lot of publicity about you which dotes on the fact that you haven't gone Hollywood. That you still live in, while I'm sure it's not modest as we might think of it, but you're a London guy.

Mr. FASSBENDER: You'd be surprised, yeah.

SIMON: You're a neighborhood London guy.

Mr. FASSBENDER: Yeah, you know, I am. I'm very happy there. It took me a while to really get to love London and actually took me a while just to get to like it, to be honest. I was at drama school, I had no money. It's a super expensive place and, you know, a lonely place as well. You know, everybody's sort of in their routine and going about their business. But, you know, I've come to love it.

And there's nothing against Hollywood or Los Angeles but for me I just don't find that I feel very creative there or get inspired. A lot of the time is spent in the car and I like to walk, you know, in the streets among people. And also the idea of any town, you know, revolving around one industry, I'm not so sure. It's like going to a dinner party every night where everybody's, like, a lawyer or everybody's an accountant or everybody's an actor. After a while, you know, you kind of get sick of talking about the same stuff.

SIMON: Let me get you to speak for a moment, if we can, about the 2008 film "Hunger," in which you played Bobby Sands of the IRA who died in a hunger strike in prison in 1981. We've got here a clip in which Bobby Sands explains to the prison priest why he's on a hunger strike.

(Soundbite of movie, "Hunger")

Mr. FASSBENDER: (as Bobby Sands) You want me to argue about the morality of what I'm about to do and whether it's really suicide or not? For one, you're calling it suicide; I call it murder and that's just another wee difference between us two. We're both Catholic men, both Republicans. While you were poaching salmon and (unintelligible) Killrae, we were being burned out of our house in Rothko. Similar in many ways, no, but life and experience is focused up at least differently. Do you understand me?

Mr. RORY MULLEN (Actor): (as Priest) I understand.

Mr. FASSBENDER: (as Bobby Sands) I have my belief, and in all its simplicity, that is the most powerful thing.

SIMON: Now, I don't want for a moment in any real way to compare a fictional character like Magneto with an actual man, Bobby Sands, but in a sense it's also inescapable that both characters raise this question about the line between what some people would call heroism and what some people would terrorism.

Mr. FASSBENDER: Absolutely. And, you know, what I think is interesting and certainly not my job to sort of make that decision. I think what's interesting is that if I'm doing my job correctly it'll make the audience ask those questions and make them sort of find their own sort of moral compass.

SIMON: Mr. Fassbender, it's been a pleasure. Good luck with this and everything.

Mr. FASSBENDER: Thank you so much.

SIMON: Michael Fassbender. He's stars in "X-Men: First Class," which opens June 3rd.

Copyright © 2011 National Public Radio®. All rights reserved. No quotes from the materials contained herein may be used in any media without attribution to National Public Radio. This transcript is provided for personal, noncommercial use only, pursuant to our Terms of Use. Any other use requires NPR's prior permission. Visit our permissions page for further information.

NPR transcripts are created on a rush deadline by a contractor for NPR, and accuracy and availability may vary. This text may not be in its final form and may be updated or revised in the future. Please be aware that the authoritative record of NPR's programming is the audio.
_________________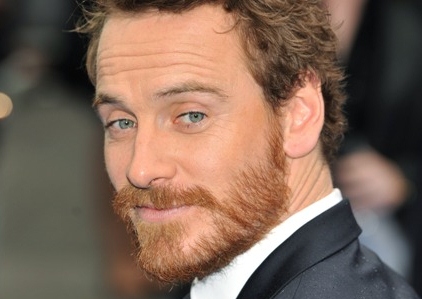 Twitter: https://twitter.com/Fassbenderfans
Blogspot: http://mfmultiply.blogspot.com/

Admin

Admin




Posts

: 27093


Join date

: 2009-09-20


Location

: California



http://www.digitalspy.com/movies/news/a322134/michael-fassbender-wanted-to-do-a-big-film.html

Michael Fassbender 'wanted to do a big film'
Monday, May 30 2011, 1:21am EDT
By Tara Fowler, Entertainment Reporter

Michael Fassbender as Magneton in 'X-Men: First Class'

© 20th Century Fox
Michael Fassbender has revealed that he wanted to sign on to a big movie.

The Jane Eyre actor spoke to NPR about the highly-anticipated superhero prequel X-Men: First Class, in which he plays Erik Lensherr/Magneto.

"I was looking to do a studio film," said Fassbender. "What really intrigued me about this particular one was that you're dealing with the villain, if you like, in the piece as somebody that's very ambivalent and there's a lot of complexity to him. And there is cause for his feelings and his actions. Whether or not you agree with them is another thing."

The 34-year-old went on to state that he often relies on biographies in order to understand the backstory of a character.

"If there isn't a biography available that's my job to go away and write it. And what was great about [X-Men: First Class] is there was just such a wealth of information. I mean, I was really spoiled," he added.

X-Men: First Class also stars James McAvoy, January Jones, Nicholas Hoult and Jennifer Lawrence. Set in the 1960s, the film finds Charles Xavier (McAvoy) starting a school for mutants with his future enemy Erik Lensherr (Fassbender).

McAvoy recently revealed that nobody recognises him, stating that he is rarely approached by fans when he goes out.

X-Men: First Class opens in cinemas in the UK on June 1 and the US on June 3.

>'X-Men: First Class': Pictures
_________________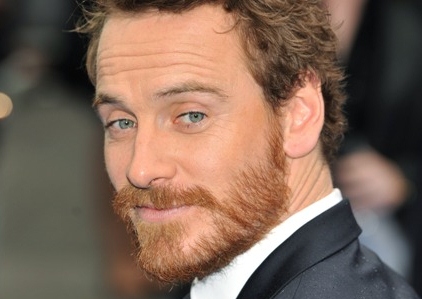 Twitter: https://twitter.com/Fassbenderfans
Blogspot: http://mfmultiply.blogspot.com/

Admin

Admin




Posts

: 27093


Join date

: 2009-09-20


Location

: California



http://www.ugo.com/movies/michael-fassbender-interview

Michael Fassbender Discusses His Magnetizing Performance in X-Men
We chat with the classiest member of First Class about name mutant powers, sequels and how to pronounce Magneto.
By Jordan Hoffman June 3, 2011

Michael Fassbender Credit: 20th Century Fox

Today is the day you can stop reading about how awesome X-Men: First Class is and go see the damned thing for yourself.

Top of the list of things that've been knocking critics on their X-asses is the performance Michael Fassbender gives as Erik Lensherr/Magneto. He is a wounded avenger, first seen as a child suffering the horrors of German concentration camps, then met in the early 1960s tracking down Nazis in Latin America. His rage and paranoia come from a very real place, so much so that people new to the X-Men might not realize he's being set up as a future villian.

I had the good chance to speak to Mr. Fassbender when he was in New York promoting the film. Here are the highlights of what went down.

The power to manipulate metal doesn't, on first blush, sound like the greatest thing in the world like flying or invisibility, but it is actually pretty cool!

Oh, yes, absolutely, but the defining power of the mutations wasn't what drew me to this. I love the characters and was really excited about the gray line between good and evil.

During the press conference you made it clear you knew a lot about X-Men lore. Now, this is not a quiz, but can you tell us which stories you read when you were digging into the character?

I read [Greg Pak's] Testament, which goes into Erik's time in the camps. And I loved the storyline, which hasn't yet been in any of the movies, with Erik's wife Magda and how he rescued her from the camps and their children.

Dopey question. M-A-G-N-E-T is pronounced "magnet." Add an I-C is "magnetic." But add an O and it is "mag-NEAT-o." Why not "mag-NET-o?"

You know, that's a good question. But that's just the way we say it. Maybe in the sequel someone can call me "mag-NET-o" and I can say, "No, it's Mag-NEAT-o!"

Which mutants would you like to see in the sequel?

Part of what I like about this film is that it isn't a million characters. I say stick with the ones we have. Or maybe add Magneto's twins [Quicksilver and Scarlet Witch.] This way we can work in a flashback to Magda. Oh, it's all about me! I'm so selfish, aren't I?

The scene in the tavern in Argentina with the Nazis is just incredible. And has quite a different resolution from your scene in a taven with Nazis in Inglourious Basterds. Did the dichotomy of the two dawn on you when shooting?

Afterwards. I wondered if it was a hat tip from Matthew to Quentin.

How heavy is the helmet?

Not that heavy.

Did you and Kevin Bacon get different helmets?

Yes.

What, you didn't want to share?

Well, they were different sizes.

What can you tell me about your character in the upcoming quasi-Alien prequel Prometheus? Is it true you are playing an android? Do you have milky-white blood.

I can tell you I'm really excited to be working with Ridley Scott.
_________________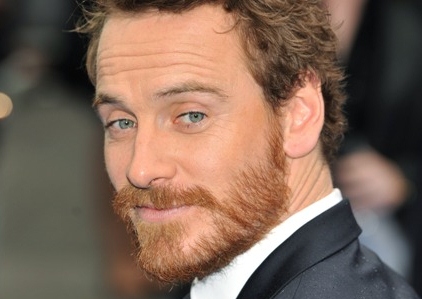 Twitter: https://twitter.com/Fassbenderfans
Blogspot: http://mfmultiply.blogspot.com/

Admin

Admin




Posts

: 27093


Join date

: 2009-09-20


Location

: California



http://www.sheknows.com/entertainment/articles/832711/x-men-first-class-movie-review

X-Men: First Class Cast Is First Class

Posted on Jun 03, 2011 7:24 AM by Joel D. Amos

X-Men: First Class has fans abuzz and with good reason. The X-Men franchise gets a reboot of sorts with the latest film starring James McAvoy as Charles Xavier and Michael Fassbender as the man who would become Magneto.

We would be remiss without starting with the astonishing work of Michael Fassbender. The actor wowed in Jane Eyre earlier this year and proves he is a talented force of nature as he tackles the role of Erik Lehnsherr, who becomes Magneto after meeting up with his fellow mutants led by Professor Xavier (James McAvoy). Fassbender gives the pop culture legend a depth unseen in both page and screen.

X-Men: First Class has arrived

Kevin Bacon is an everyman whom audiences pull for regardless of the film, from Footloose to Frost/Nixon. Yet in X-Men: First Class, he personifies evil incarnate. Bacon has always excelled in every single one of his roles, but in X-Men, he devours the screen inhabiting a character bent on world destruction.
X-Men: When Charles met Erik

When the film commences, director Michael Vaughn gives us the only background we need in a scene echoed in earlier X-Men films, with Erik Lehnsherr in a Nazi concentration camp as a young boy forcibly separated from his parents. The emotional turmoil that ensues is what first clues audiences into the fact that this character has supernatural powers. Meanwhile in America, a young Charles Xavier realizes he is not alone in his own gifts that defy reality.

Michael Fassbender and James McAvoy in X-Men: First Class

Where Bryan Singer, director of the first two X-Men movies, went for gloss, in X-Men: First Class, director Vaughn brings emotional power that comes with an attachment to characters that are equally deep and delicious. The earlier X-Men films presented the world as a given, whereas this latest incarnation delivers mystery, mayhem, sizzling suspense from beginning to end and, most importantly, a palette of character colors that run the gamut.

The big question on many a moviegoer's mind is whether this film is more than a geek fantasy come to life. Is X-Men: First Class a popcorn summer movie franchise simply trying to reboot? Hardly... it fires on all cylinders, forgetting completely in the most delightful of ways that it's a genre film.

The creative team behind it, accompanied by a stellar cast operating at their best, have produced a movie worthy of the must-see title, regardless of the season of its release -- summer, winter or otherwise!

There is no weak link in X-Men: First Class, yet we do wish there was more for Oscar nominee Jennifer Lawrence's Raven/Mystique to utilize her vast talents. The new star of The Hunger Games and ingenue from Winter's Bone has the tough task of, in many ways, centering the film. Lawrence's character represents the good that mutant power can provide to humanity and the feeling that humans may choose to destroy or disintegrate them once the mutants' presence on earth is discovered.

Jennifer Lawrence in X-Men: First Class

The backdrop of the Cold War and the Cuban Missile Crisis adds a layer of suspense, realism and groundedness that only enhances Vaughn's storytelling. Whether a potential for a history lesson or a simple backdrop for a blockbuster, taking the X-Men characters back to the beginning circa 1962 is a stroke of genius. Two superpowers had their weapons of mass destruction pointed at each other. The reality that the world could end was palpable. X-Men: First Class navigates this landscape by both paying tribute to another time while simultaneously sending off a franchise on the cusp of a resonant rebirth.

X-Men: First Class is the rare film in a franchise that could easily be seen as its best when it is the latest. Between the questions that get answered (Why is Xavier in a wheelchair and how did the X-Men mutants come to be?), the film is a fortune trove of information meets thrilling plot for fans and newbies alike.
X-Men: First Class review

Out of five stars...

starstarstarstarstar
_________________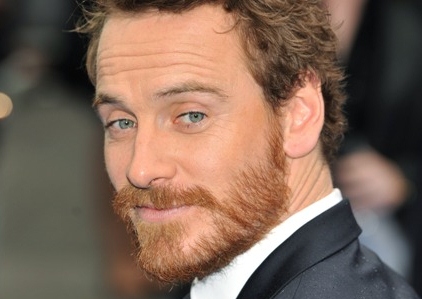 Twitter: https://twitter.com/Fassbenderfans
Blogspot: http://mfmultiply.blogspot.com/

Admin

Admin




Posts

: 27093


Join date

: 2009-09-20


Location

: California



http://www.femalefirst.co.uk/movies/movie-news/Michael+Fassbender-94985.html

Michael Fassbender's Character Respect

03 June 2011

Currently 4/5 Stars.

Michael Fassbender admits that his X-Men character Erik Lehnsherr has great respect for Charles Xavier.

The actor steps into the big budget blockbuster this week with X-Men: First Class as he takes over the role of Magneto.

Set back in the sixties the movie follows Erik and Charles as the gain an understanding of their abilities.

And while the two end up enemies Fassbender knows that their relationship is built on respect.

Speaking to the Birmingham Post the actor said: "Charles is someone Erik greatly respects and likes from the beginning though he (Erik) is a very untrusting person.

"Hopefully the audience will feel that loss when the relationship fractures and eventually breaks.

"But there's always going to be that respect between them, between great leaders and enemies who'll sit down and have a cup of coffee and discuss things on their downtime."

X-Men: First Class out now.
_________________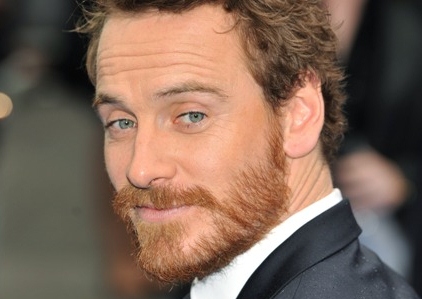 Twitter: https://twitter.com/Fassbenderfans
Blogspot: http://mfmultiply.blogspot.com/

Admin

Admin




Posts

: 27093


Join date

: 2009-09-20


Location

: California



---
Permissions in this forum:
You
cannot
reply to topics in this forum