http://jam.canoe.ca/Movies/Film_Festivals/Toronto/2011/News/2011/09/12/18675161.html?cid=rssentertainment

Monday | September 12, 2011
News
Fassbender proud of 'Shame'
LIZ BRAUN, QMI Agency

Actor Michael Fassbender in town for TIFF promoting "Shame" , photographed at the Intercontinental Hotel on September 12, 2011 in downtown Toronto. (Stan Behal Photo,/QMI Agency)

Michael Fassbender is doing his best to talk and eat pancakes at the same time. He's hungry.

The actor, 34, has come to Toronto from the Venice Film Festival, where he was awarded the best actor prize for his work in the movie, Shame. The film reunites him with British director Steve McQueen.

In Shame, Fassbender plays Brandon, a sex-obsessed adult whose life is thrown into further disarray by the arrival of his sister (Carey Mulligan). It's a tense, disturbing meditation on contemporary life and relationships.

"The interesting thing about Brandon is that he does have a moral compass. And that is hopefully something that will endear him to the audience or make the audience think, 'This is somebody who is real. This isn't someone who's a million miles away. He realizes he has an illness.' It's not as if he's blase about it. He's trying to battle it," said Fassbender of his character's sex addiction.

The actor is naked for a lot of the movie -- which has caused a lot of chat -- but it wasn't an issue. "You know, I was as comfortable as you could be going to the places Steve wanted to go to," said Fassbender, "because it's not exploitative, it's not titillating."

In a conversation about pornography and the uses of sex, Fassbender said, "To sell us everything from soda pop to cereal, we're being sold this idea of happiness. This is what will make you a successful person. In order to seem successful, you have to be seeing this kind of girl, wearing this kind of clothes and driving this kind of car. It's all bulls---."

But doesn't celebrity have a role in that sales job?

"As for me being a commodity, well, this thing with, 'Is it such a good idea for your image to be doing this?' well, bollocks. It's my job to go to places that are uncomfortable to go to, or to push the envelope, so that an audience member can vicariously take that journey with me, and ask questions, serious questions of themselves." He smiled and added, "As well as doing more popcorn-driven films."

The Irish actor's big run at the box office began a few years ago when Steve McQueen cast him in Hunger, a film about Bobby Sands.

"Steve changed my life," Fassbender has said, and indeed, following Hunger, a film that really showed what the actor could do, he found starring roles in films such as Inglourious Basterds, Fish Tank, Jane Eyre, X-Men: First Class and David Cronenberg's A Dangerous Method -- the other movie he's promoting at the Toronto film festival.

He's already filmed Prometheus for Ridley Scott. And at the moment, Fassbender is also developing a couple of projects with writers. After that?

"I'm not doing anything. I'm taking the rest of the year off, because I don't want to bore everybody," he said. "Including myself. I want to clear the decks."

liz.braun@sunmedia.ca
_________________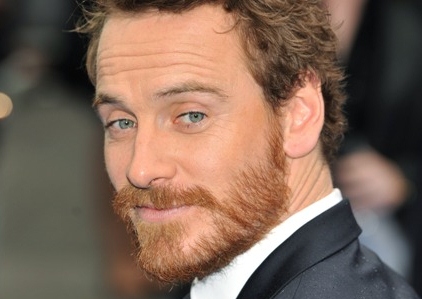 Twitter: https://twitter.com/Fassbenderfans
Blogspot: http://mfmultiply.blogspot.com/

Admin

Admin




Posts

: 27093


Join date

: 2009-09-20


Location

: California



http://latimesblogs.latimes.com/movies/2011/09/michael-fassbender-shame-mcqueen-venice-toronto-nudity.html

Toronto 2011: Michael Fassbender says 'Shame' is a social critique
September 12, 2011 | 6:48 pm

Shame
If you think it's awkward watching a fictional character act out various twisted sexual fantasies for two hours, try spending weeks performing them in front of strangers.

That's the task faced by Michael Fassbender, the actor who plays the sex-addicted Brandon, in shooting "Shame," Steve McQueen's acclaimed and controversial new feature.

"It was pretty uncomfortable and sort of embarrassing to get naked or what-not in front of a crew of people," the Irish actor, who appears in full-frontal nudity, told reporters Monday afternoon at the Toronto Film Festival after the movie premiered for the public Sunday night. "But you have to get over it, really, and get on with it. I knew what I was getting into."

What the audience is getting into is a visceral portrayal of a 30-ish upper-middle-class New York man who has a propensity for hard-core Internet porn, public sexual encounters with strangers and various forms of X-rated kinkiness. Brandon isn't capable in his sex life of an emotional relationship; the idea of human connection, let alone commitment, frightens him (in one scene so much so that he turns away from his partner, sends her home and immediately calls a prostitute).

Adding another layer to Brandon's story is the surprise appearance of his sister (Carey Mulligan, also showing up in one scene in full-frontal), a kind of drifter chanteuse with whom Brendan has a complicated relationship, emotionally and perhaps otherwise. Fassbender, who also stars in this fall's sexually themed psychoanalysis drama "A Dangerous Method" as Carl Jung, won an acting prize at the Venice Film Festival this weekend for "Shame."

Despite the overt sexuality, Fassbender said the movie is in many ways a critique of our hyper-sexed era. "Everywhere you go, sex is being sold to you in one way or another," he said, "whether you're buying a soda or a breakfast cereal."

McQueen, a former visual artist who made a splash at the 2008 Cannes Film Festival when he and Fassbender premiered their the gut-wrenching IRA drama "Hunger," said he too saw his new film in broader social terms. "This is about a person who has an addiction," McQueen said. "[But] the access to sexual content is quite prevalent; that's the starting point. In my day pornography was on the top shelf of a news agent, and now it's prevalent," (More from McQueen shortly.)

There are many questions about the commercial release of the film. Although it's bound to be a conversation piece and even a critical darling, questions over audience and marketing plans abound.

For one thing, will studio Fox Searchlight, the Rupert Murdoch-owned art-house division that bought the movie last week and will likely bring it out in December, release it as an NC-17 film or go unrated? There are advantages and drawbacks to both. (And no, there's no way to recut the movie so that it can earn an "R." The film would become a short.)

Fassbender said he hopes those challenges would turn into a selling point in their own right. "This film is being made contrary to a lot of the films out there," he said, "[It's] for an intelligent, brave audience that can participate instead of just eating popcorn and being entertained."
_________________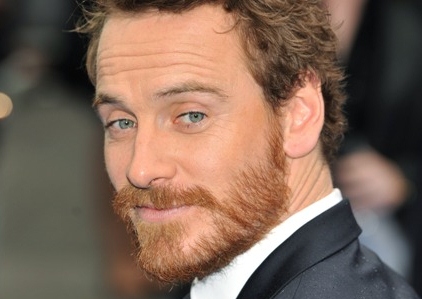 Twitter: https://twitter.com/Fassbenderfans
Blogspot: http://mfmultiply.blogspot.com/

Admin

Admin




Posts

: 27093


Join date

: 2009-09-20


Location

: California



http://m.ctv.ca/topstories/20110912/fassbender-portrays-sex-addict-in-new-film-Shame-tiff-110912.html

Mon Sep 12, 06:52 PM
Fassbender portrays sex addict in new film 'Shame'
CTVNews.ca Staff
Actor Michael Fassbender stands for a photo during a press conference promoting his new film 'Shame' at the TIFF Lightbox during the Toronto International Film Festival in Toronto, on Monday Sept. 12, 2011. (Aaron Vincent Elkaim / THE CANADIAN PRESS)
Facebook Share
Twitter Share

Portraying a sex addict in Steve McQueen's controversial new film "Shame" required Michael Fassbender to expose himself like never before.

Literally.

Fassbender had to be completely naked in several scenes as his character Brandon, a New York City professional in constant search of his next sexual release, engaged in everything from graphic sex and threesomes to masturbation.

The German-born Irish actor, who just took home a best actor award for the role at the Venice Film Festival, spoke to journalists during a roundtable interview Monday afternoon at TIFF. He says it's interesting that people are finding the film shocking, considering what else has become commonplace on screen.

"You can take somebody's head off with a cheese cutter, but Heaven forbid you should show a penis. It seems so ludicrous to me and ridiculous," says Fassbender.

"I suppose it's nice as well for women for a change to see guys sort of exposed. It's usually the woman walking around naked and the guy conveniently has his pants on."

He adds that while he was comfortable with the nudity, he admits there were still some scenes where he felt embarrassed.

"You feel silly, you're sort of taking your clothes off in front of strangers… and I suppose the toughest thing is making sure your partner in the scene feels comfortable and they don't feel like they're being taken advantage of so you sort of try and create a relaxed atmosphere and make sure you're not sort of stepping over their boundaries."

Fassbender, who also appeared in McQueen's debut feature film "Hunger" in 2008, says the explicit scenes were necessary to show just how unwell his character really is.

"I felt comfortable doing the scenes with Steve because I knew the sex scenes wouldn't be exploitative and I knew they wouldn't be titillating and all the usual s**t we see when sex scenes are in films," he says. "It's real, it's part of the story, it's part of trying to get inside this guy's head and where he's coming from."

"Shame," which also stars Carey Mulligan as Brandon's estranged sister Sissy, just got picked up for U.S. distribution. It will most likely be slapped with an NC-17 rating for its graphic content. But while the rating may turn some away, Fassbender says it would be a good thing because it would get people talking about the film.

"I don't know how people choose to make these ratings, all I know is that everywhere I look on the street in terms of me buying breakfast cereal or a soda drink, that sex is being sold to me in every single way, (or) I'm at the airport and I see these big billboards of this girl in lingerie," he says.

"It's everywhere and people aren't dealing with it. We're trying to deal with it in a real and honest and intelligent way with this film."

As well as "Shame," Fassbender is also starring in David Cronenberg's "A Dangerous Method" at TIFF. His previous films include "Inglourious Basterds," "Jane Eyre" and "X-Men: First Class."

_________________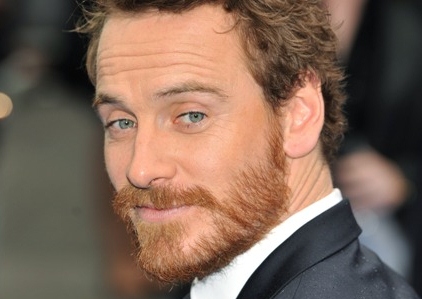 Twitter: https://twitter.com/Fassbenderfans
Blogspot: http://mfmultiply.blogspot.com/

Admin

Admin




Posts

: 27093


Join date

: 2009-09-20


Location

: California



http://www.vancouversun.com/entertainment/Michael+Fassbender+shame/5395786/story.html

Michael Fassbender and the shame of sex

By Jay Stone, Postmedia News September 13, 2011 12:04 PM

Actor Michael Fassbender speaks onstage at 'Shame' press conference during the 2011 Toronto International Film Festival at TIFF Bell Lightbox on September 12, 2011 in Toronto, Canada.

Actor Michael Fassbender speaks onstage at 'Shame' press conference during the 2011 Toronto International Film Festival at TIFF Bell Lightbox on September 12, 2011 in Toronto, Canada.
Photograph by: Alberto E. Rodriguez/Getty Images, .

TORONTO - One day before the start of the Toronto International Film Festival, critics sat down to watch two previews. The first, Steve McQueen's Shame, starred Michael Fassbender as Brandon, a distant, troubled New York City businessman who fills the existential void with every manner of sex: with girlfriends, with prostitutes, online, alone in the shower, with men, in bed with a couple of women. The second film was David Cronenberg's A Dangerous Method, which starred Fassbender as psychiatrist Carl Jung, another man seeking answers to the human condition through the erotic. This time, Fassbender was seen satisfying a masochistic patient (played by Keira Knightley) by vigorously spanking her with a belt.

So it's not much of a stretch to walk into a hotel room and see Fassbender tucking into a big plate of pancakes while another half-eaten plate sat on the table beside him. Not that Fassbender has outsized appetites, but these days, the world seems intent on feeding him.

Fassbender, 34, had just come from Venice, where he won the best-actor award for his performance in Shame, and he was feeling slightly shell-shocked and rather gratified.

"You think, 'This is important to me and we think this is relevant; this is a story that we think needs telling,' and then you see the response and people share these feelings. They're honest and brave and intelligent, the audience, that they want to go to these places and ask these questions about themselves: Why we're all here and what we all do to each other and what sort of responsibility we have to each other and ourselves."

He pushed the food aside and added, "We used to have intelligent cinema like that, and I think it's coming back."

Fassbender - who was born in Germany and raised in Ireland - is keeping his balance at a pretty precarious height these days, fresh off roles as Magneto in X-Men: First Class and as Mr. Rochester in the new Jane Eyre, before joining McQueen on the voyage into Brandon's sexual addiction.

"It was pretty hard-core," he admits. As well as taking part in several nude scenes, Fassbender had to throw himself into a character whose desperate search for intimacy is challenged by the visit of his sister (Carey Mulligan), with whom he shares an unstated but unhappy past.

"I wanted to be like an everyday guy who we can all, unfortunately, recognize things within him," Fassbender says. "I tried to take it as close to me as possible, and put as little masks on as possible for the character. There were a couple of days when I'd think, 'OK, I'm going a little bit crazy.'"

The role was more difficult than his breakthrough performance as Bobby Sands in McQueen's Hunger, the 2008 movie that made his career. ("He changed my life," he says of McQueen.)

"You do take some sort of residue home with you. I'm pretty good at washing it away and leaving it on the floor on set, but there are bits that come home with you."

Fassbender says Brandon's insatiable desires bespeak someone with what he calls "major intimacy problems." It's a modern kind of problem, and he can only guess at what it says about us.

"Just living in the society we live in today, where anything's possible," he says. "Like, I want to eat, so look what I've got, so much food here. I want to go to New York, so I hop on a plane and go to New York. I want to have sex, I can go out and find it easily in the streets. Gambling. Drink. We're desperately trying to find ourselves or some form of happiness through all these externals or activities. This wealth of choice we have, this wealth of information that's being thrown at us every day, about the kind of people that we should be, the things we need in our lives to make us happy, blah blah - all this junk must overload the computer up here.

"Sometimes," he adds, "you go home and you don't feel so good about yourself."

Fassbender says it was embarrassing to get naked in front of strangers, but he trusts McQueen would not use the scenes for titillation. "It was important to go all out, not take any shortcuts there and to be sort of naked in every respect. Otherwise, I don't think the film would have worked."

And as for the residue, Fassbender got rid of it before the festival began. He took a six-week motorcycle trip through Europe with his father and a friend from high school.

"We left Brandon and all those other guys somewhere on the A1 through Europe," he says. "We went 3,000 miles on motorcycles. It's a nice way of letting those things wash away. I came over here and it's 3,000 miles from Venice to Toronto; it's all so quick. When you're on a bike and you're grinding out, each mile's a mile."

© Copyright (c) Postmedia News
_________________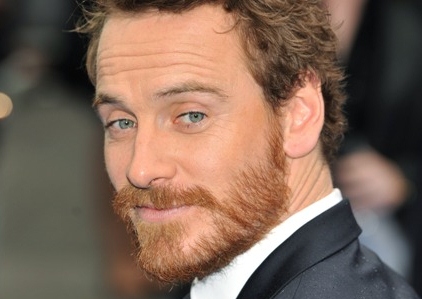 Twitter: https://twitter.com/Fassbenderfans
Blogspot: http://mfmultiply.blogspot.com/

Admin

Admin




Posts

: 27093


Join date

: 2009-09-20


Location

: California




Similar topics
---
Permissions in this forum:
You
cannot
reply to topics in this forum