http://www.ottawacitizen.com/TIFF+Michael+Fassbender+shame/5404763/story.html

By Jay Stone, Postmedia News September 15, 2011

'There were a couple of days when I'd think, OK, I'm going a little bit crazy,' Michael Fassbender says of his role as a sex addict in Shame.

'There were a couple of days when I'd think, OK, I'm going a little bit crazy,' Michael Fassbender says of his role as a sex addict in Shame.
Photograph by: Fred Thornhill, Reuters, Postmedia News

TORONTO — One day before the start of the Toronto International Film Festival, critics sat down to watch two previews.

The first, Steve McQueen's Shame, starred Michael Fassbender as Brandon, a distant, troubled New York City businessman who fills the existential void with every manner of sex: with girlfriends, with prostitutes, online, alone in the shower, with men, in bed with a couple of women. The second film was David Cronenberg's A Dangerous Method, which starred Fassbender as psychiatrist Carl Jung, another man seeking answers to the human condition through the erotic. This time, Fassbender was seen satisfying a masochistic patient (played by Keira Knightley) by vigorously spanking her with a belt.

So it's not much of a stretch to walk into a hotel room and see Fassbender tucking into a big plate of pancakes while another half-eaten plate sat on the table beside him. Not that Fassbender has outsized appetites, but these days, the world seems intent on feeding him.

Fassbender, 34, had just come from Venice, where he won the bestactor award for his performance in Shame, and he was feeling slightly shell-shocked and rather gratified.

"You think, 'This is important to me and we think this is relevant; this is a story that we think needs telling,' and then you see the response and people share these feelings. They're honest and brave and intelligent, the audience, that they want to go to these places and ask these questions about themselves: why we're all here and what we all do to each other and what sort of responsibility we have to each other and ourselves." He pushed the food aside and added, "We used to have intelligent cinema like that, and I think it's coming back."

Fassbender, born in Germany and raised in Ireland, is keeping his balance at a pretty precarious height these days, fresh off roles as Magneto in X-Men: First Class and as Mr.

Rochester in the new Jane Eyre, before joining McQueen on the voyage into Brandon's sexual addiction.

"It was pretty hard-core," he ad-mits. As well as taking part in several nude scenes, Fassbender had to throw himself into a character whose desperate search for intimacy is challenged by the visit of his sister (Carey Mulligan), with whom he shares an unstated but unhappy past.

"I wanted to be like an everyday guy who we can all, unfortunately, recognize things within him," Fass-bender says. "I tried to take it as close to me as possible, and put as little masks on as possible for the character. There were a couple of days when I'd think, 'OK, I'm going a little bit crazy.' "

The role was more difficult than his breakthrough performance as Bobby Sands in McQueen's Hunger, the 2008 movie that made his career ("He changed my life," he says of McQueen). Fassbender says Brandon's insatiable desires bespeak someone with what he calls "major intimacy problems." It's a modern kind of problem, and he can only guess at what it says about us. "Just living in the society we live in today, where anything's possible," he says. "Like, I want to eat, so look what I've got, so much food here. I want to go to New York, so I hop on a plane and go to New York. I want to have sex, I can go out and find it easily in the streets. Gambling. Drink. We're desperately trying to find ourselves or some form of happiness through all these externals or activities. This wealth of choice we have, this wealth of information that's being thrown at us every day, about the kind of people that we should be, the things we need in our lives to make us happy, blah blah - all this junk must overload the computer up here.

"Sometimes," he adds, "you go home and you don't feel so good about yourself."

Fassbender says it was embarrassing to get naked in front of strangers, but he trusts McQueen would not use the scenes for titillation. "It was important to go all out, not take any shortcuts there and to be sort of naked in every respect. Otherwise, I don't think the film would have worked."
© Copyright (c) The Ottawa Citizen
_________________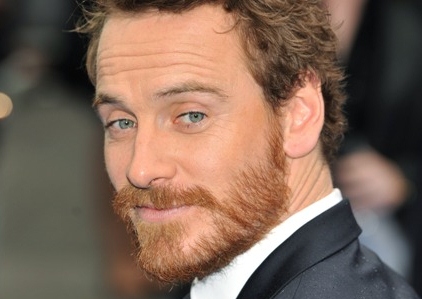 Twitter: https://twitter.com/Fassbenderfans
Blogspot: http://mfmultiply.blogspot.com/

Admin

Admin




Posts

: 27093


Join date

: 2009-09-20


Location

: California



http://www.canada.com/entertainment/Michael+Fassbender+shame+Actor+says+movie+Shame+says+about+society+instant+gratification/5395472/story.html

Michael Fassbender and the shame of sex: Actor says his new movie, Shame, says a lot about our society of instant gratification


By Jay Stone, Postmedia News September 13, 2011



TORONTO - One day before the start of the Toronto International Film Festival, critics sat down to watch two previews. The first, Steve McQueen's Shame, starred Michael Fassbender as Brandon, a distant, troubled New York City businessman who fills the existential void with every manner of sex: with girlfriends, with prostitutes, online, alone in the shower, with men, in bed with a couple of women. The second film was David Cronenberg's A Dangerous Method, which starred Fassbender as psychiatrist Carl Jung, another man seeking answers to the human condition through the erotic. This time, Fassbender was seen satisfying a masochistic patient (played by Keira Knightley) by vigorously spanking her with a belt.

So it's not much of a stretch to walk into a hotel room and see Fassbender tucking into a big plate of pancakes while another half-eaten plate sat on the table beside him. Not that Fassbender has outsized appetites, but these days, the world seems intent on feeding him.

Fassbender, 34, had just come from Venice, where he won the best-actor award for his performance in Shame, and he was feeling slightly shell-shocked and rather gratified.

``You think, `This is important to me and we think this is relevant; this is a story that we think needs telling,' and then you see the response and people share these feelings. They're honest and brave and intelligent, the audience, that they want to go to these places and ask these questions about themselves: Why we're all here and what we all do to each other and what sort of responsibility we have to each other and ourselves.''

He pushed the food aside and added, ``We used to have intelligent cinema like that, and I think it's coming back.''

Fassbender - who was born in Germany and raised in Ireland - is keeping his balance at a pretty precarious height these days, fresh off roles as Magneto in X-Men: First Class and as Mr. Rochester in the new Jane Eyre, before joining McQueen on the voyage into Brandon's sexual addiction.

``It was pretty hard-core,'' he admits. As well as taking part in several nude scenes, Fassbender had to throw himself into a character whose desperate search for intimacy is challenged by the visit of his sister (Carey Mulligan), with whom he shares an unstated but unhappy past.

``I wanted to be like an everyday guy who we can all, unfortunately, recognize things within him,'' Fassbender says. ``I tried to take it as close to me as possible, and put as little masks on as possible for the character. There were a couple of days when I'd think, `OK, I'm going a little bit crazy. '''

The role was more difficult than his breakthrough performance as Bobby Sands in McQueen's Hunger, the 2008 movie that made his career. (``He changed my life, '' he says of McQueen.)

``You do take some sort of residue home with you. I'm pretty good at washing it away and leaving it on the floor on set, but there are bits that come home with you.''

Fassbender says Brandon's insatiable desires bespeak someone with what he calls ``major intimacy problems.'' It's a modern kind of problem, and he can only guess at what it says about us.

``Just living in the society we live in today, where anything's possible,'' he says. ``Like, I want to eat, so look what I've got, so much food here. I want to go to New York, so I hop on a plane and go to New York. I want to have sex, I can go out and find it easily in the streets. Gambling. Drink. We're desperately trying to find ourselves or some form of happiness through all these externals or activities. This wealth of choice we have, this wealth of information that's being thrown at us every day, about the kind of people that we should be, the things we need in our lives to make us happy, blah blah - all this junk must overload the computer up here.

``Sometimes,'' he adds, ``you go home and you don't feel so good about yourself.''

Fassbender says it was embarrassing to get naked in front of strangers, but he trusts McQueen would not use the scenes for titillation. ``It was important to go all out, not take any shortcuts there and to be sort of naked in every respect. Otherwise, I don't think the film would have worked.''

And as for the residue, Fassbender got rid of it before the festival began. He took a six-week motorcycle trip through Europe with his father and a friend from high school.

``We left Brandon and all those other guys somewhere on the A1 through Europe,'' he says. ``We went 3,000 miles on motorcycles. It's a nice way of letting those things wash away. I came over here and it's 3,000 miles from Venice to Toronto; it's all so quick. When you're on a bike and you're grinding out, each mile's a mile.''

jstone@postmedia.com

canada.com/stonereport
_________________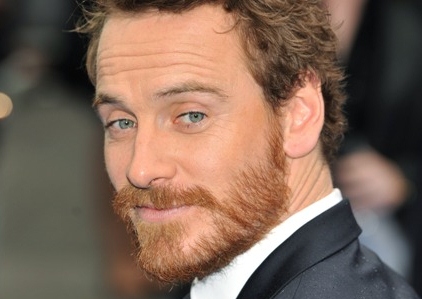 Twitter: https://twitter.com/Fassbenderfans
Blogspot: http://mfmultiply.blogspot.com/

Admin

Admin




Posts

: 27093


Join date

: 2009-09-20


Location

: California



http://arts.nationalpost.com/2011/09/12/press-conference-diaries-shame-star-fassbender-on-the-nudity-of-it-all/

TIFF Press Conference Diaries: Shame star Fassbender on the nudity of it all

Mark Medley Sep 12, 2011 – 6:00 PM ET | Last Updated: Sep 13, 2011 8:12 AM ET

Fred Thornhill / Reuters

Shame star Michael Fassbender

A common technique to combat stage fright is to picture the audience naked. But what happens when the audience is fully clothed and you're the one wearing a birthday suit? Michael Fassbender knows the feeling all too well.

"You know, it's pretty uncomfortable," the 34-year-old German-Irish actor said during Monday's press conference for Shame, a movie during which he's fully or partially disrobed much of the time. "It's kind of embarrassing, you know, to be naked or whatnot in front of a group of people. But you've got to get over it, really, and just get on with it. I knew what I was getting into."

Indeed, Fassbender previously worked with Shame director Steve McQueen on the critically-acclaimed 2008 film Hunger, in which he delivered a breakout performance as an IRA prisoner on a hunger strike. Not long after, McQueen asked Fassbender if he'd consider starring in a film about a troubled sex addict.

"I was like, 'Just tell me when and where,' " said Fassbender. "It's really that simple. I've said it before: the opportunity he gave me with Hunger changed my life. And just the working relationship is a very honest and exciting and scary and rewarding one, so I jumped at the opportunity."

Shame is all those things. McQueen's film, about an increasingly-disturbed sex addict and his younger sister (played by Carey Mulligan, who was absent) is unrelenting; it's one of those movies that's difficult to recommend despite being excellent. Fassbender's character, Brandon, is unable to forge "normal" human relationships. Instead he attempts to quench his seemingly insatiable sexual appetite with prostitutes, loveless one-night stands, and an endless supply of pornography. He is, in a sense, a victim of his era; pornography is only a mouse click away.

"In my day, pornography was on a top shelf of a news agent," said McQueen, wearing two shades of purple. "It was a far-away thing."

No longer. The film arrives at an interesting time; not only is sex the go-to language of advertising, but sex addiction has become a convenient and increasingly used excuse for celebrities and politicians who have, say, been caught cheating on their spouses — Tiger Woods went to rehab to overcome his own sex addiction. McQueen strips away all glamour — here it is a crippling disease, and those like Brandon who are legitimately afflicted by it must hide in shame.

"Sex is such a primal instinct — obviously originally there in order for us to survive, procreate, reproduce, and not go extinct," said Fassbender, sporting an Iron Maiden t-shirt under a leather jacket. "As we developed, or not, we arrived at a place where of course people realized that it is such a strong instinct … so people set about to make money off of it. So everywhere you go sex is being sold to you one way or the other."

Fassbender, who just won the Coppa Volpi prize for best actor at the Venice Film Festival, gives a fearless performance. Though when he was asked by one reporter to speculate on what a potential (and probably inevitable) Academy Award nomination would do for his career, he tried to downplay the hype.

"I don't think about it too much, to be honest," he said, before quoting King Lear. "That way madness lies."

_________________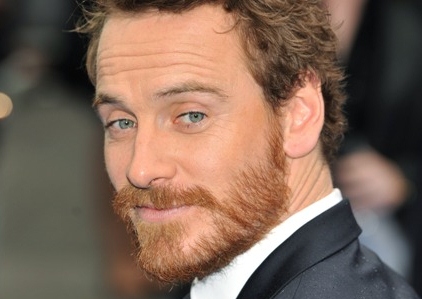 Twitter: https://twitter.com/Fassbenderfans
Blogspot: http://mfmultiply.blogspot.com/

Admin

Admin




Posts

: 27093


Join date

: 2009-09-20


Location

: California



http://www.flicksandbits.com/2011/09/13/michael-fassbender-interview-for-steve-mcqueens-shame/15854/

Michael Fassbender Interview For Steve McQueen's 'Shame'

'Shame' is the second collaboration between Michael Fassbender and 'Hunger' writer/director Steve McQueen. The film follows Brandon (Michael Fassbender), a thirty-something man, closed from emotional contact, lonely, unable to manage his sex life and moving towards self-destruction. When his wayward younger sister moves into his apartment stirring memories of their shared painful past, Brandon's insular life spirals out of control. 'Shame' is a compelling and timely examination of the nature of need, how we live our lives and the experiences that shape us. The likes of Carey Mulligan, Nicole Beharie and James Badge Dale co-star. Check out what Michael Fassbender had to say about the film below.

What was your reaction when Steve McQueen first approached you about this film and role?

Michael Fassbender: Steve McQueen first came to me, said to me that he had this idea in 2008. We were going to a dinner in the Houses of Parliament in London, it was a celebration of Film4 and their contribution to film, and Steve mentioned it over the dinner to me. I was like, 'Just tell me when and where.' It's really that simple. I've said it before, the opportunity Steven gave me with 'Hunger' changed my life. And just the working relationship is a very honest and exciting and scary and rewarding one, so I jumped at the opportunity.

This film is very political, different to 'Hunger,' but just as political in a different way. The sexual politics.

Michael Fassbender: I think the fact of the matter is, this is the interesting thing, the whole idea that sex is such a primal instinct – obviously originally there in order for us to survive, procreate, reproduce, and not go extinct (laughs). As we developed, or not, we arrived at a place where of course people realized that it is such a strong instinct, therefore so prevalent in the human race, so people set about to make money out of it. So everywhere you go sex is being sold to you one way or the other, I think you'd have to be pretty blinkered not to realise that, or see it. Whether your buying a soda, or even breakfast cereal – sex is being sold to you, you're being told what to wear, how much you should weigh, or how you should look in order to be sexy, in order to be successful, in order to be accepted. There's just so much information. It's so exploited, that for somebody like Steve McQueen to take on the topic and deal with it in a very serious way……..and open it up and look at it in a very honest way. I think that's what makes it special, I think what makes it really special for me is the fact that audiences have responded the way they have. Meaning, contrary to what some might say, that there is still a place for an intelligent, brave audience – that can take chances and involve themselves in the film, ask questions, participate when they go to cinema. As opposed to just sitting there eating popcorn and being entertained with that comfortable fourth wall between the screen and the audience. With this they sort of step-over that wall and they are in it with Brandon, with these characters, experiencing, questioning themselves.

How did Steve help you get into this character, what is your working process like?

Michael Fassbender: I think great directors are great manipulators, and I think Steve is very good at that, in less obvious ways than just being on set. Whether we are having lunch, a conversation, just taking a stroll. We talked a lot, we have a very collaborative experience, he basically gives me the tools to go about….kind of doing what I want really, it's hard to explain. I always say that working with Steve is like that thing of take a chance, if you fall flat on your face, what is the worse that can happen? We're all gonna die, lets try to do something that makes a difference, where risks are taken, where we work without the luxury of a safety net. We don't know, a lot of the times I think we do a lot of preparation, each of us, individually and together. And then we come on set and don't know what is going to happen, that element of unsurety as well, and that idea of experimenting, so what we thought was one idea, flip it and see what happens if you do it totally in the opposite spectrum. So it's having that freedom to be awake and aware on set, and allow things to happen, and take risks.

shame09 Michael Fassbender Interview For Steve McQueens Shame

It's such a fascinating film, and character in Brandon, this sort of study of his psyche. How was it playing this man, especially the fact that you have to work naked in a number of scenes?

Michael Fassbender: You know, it's pretty uncomfortable. It's kind of embarrassing to be naked or whatnot in front of a crew of people. But you've got to get over it, and just get on with it. I knew what I was getting into before it (laughs). The most important thing is that the story is being told. These scenes describe Brandon, his state of mind, where he is at. That was the interesting thing with the sex scenes, that it wasn't a form of exploitation or titillation, it was really a study of this guys relationship with himself and his relationship with other people. It makes it a lot easier when it's handled with such care and under Steve McQueen.

For me one of the most moving and mesmerising scenes in 'Shame' is when Sissy is singing, and your characters reaction to that.

Michael Fassbender: With the back-story of Brandon, one thing that really describes tragedy, for me of Brandon, is that we had discussed and came to the conclusion that he's a really good piano player. And it's something he doesn't have in his life anymore – why? Why has he given it up? That was something interesting to draw on the fact that they had this history of music together, and for whatever reason he doesn't want to be brought back to that memory, or that place. So he sort of abandoned and left that part of his life behind, she sort of brings it back into his world again.

Over the last few weeks, much has been said in the media about an Oscar nomination for your part in this film, what are your thoughts on this?

Michael Fassbender: I'd be very flattered, very honoured to just be mentioned in that category. But I don't think about it too much to be honest, because that way madness lies (laughs). I just try to concentrate on whatever job is at hand. What is amazing to me is to work with great filmmakers and great story-tellers, and to try to learn as much as I can from that. The rest is sort of going to take care of itself, or not. My energy is better placed in other areas, just really in terms of my work.
_________________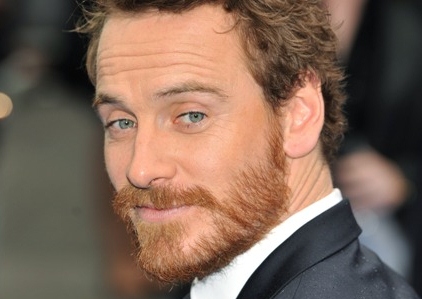 Twitter: https://twitter.com/Fassbenderfans
Blogspot: http://mfmultiply.blogspot.com/

Admin

Admin




Posts

: 27093


Join date

: 2009-09-20


Location

: California



http://www.torontosun.com/2011/09/12/fassbender-proud-of-shame

Fassbender proud of 'Shame' 0

By Liz Braun ,QMI Agency

First posted: Monday, September 12, 2011 06:53 PM EDT | Updated: Monday, September 12, 2011 06:57 PM EDT
michale fassbender Actor Michael Fassbender in town for TIFF promoting "Shame" , photographed at the Intercontinental Hotel on September 12, 2011 in downtown Toronto. (Stan Behal Photo,/QMI Agency)

Michael Fassbender is doing his best to talk and eat pancakes at the same time. He's hungry.

The actor, 34, has come to Toronto from the Venice Film Festival, where he was awarded the best actor prize for his work in the movie, Shame. The film reunites him with British director Steve McQueen.

In Shame, Fassbender plays Brandon, a sex-obsessed adult whose life is thrown into further disarray by the arrival of his sister (Carey Mulligan). It's a tense, disturbing meditation on contemporary life and relationships.

"The interesting thing about Brandon is that he does have a moral compass. And that is hopefully something that will endear him to the audience or make the audience think, 'This is somebody who is real. This isn't someone who's a million miles away. He realizes he has an illness.' It's not as if he's blase about it. He's trying to battle it," said Fassbender of his character's sex addiction.

The actor is naked for a lot of the movie -- which has caused a lot of chat -- but it wasn't an issue. "You know, I was as comfortable as you could be going to the places Steve wanted to go to," said Fassbender, "because it's not exploitative, it's not titillating."

In a conversation about pornography and the uses of sex, Fassbender said, "To sell us everything from soda pop to cereal, we're being sold this idea of happiness. This is what will make you a successful person. In order to seem successful, you have to be seeing this kind of girl, wearing this kind of clothes and driving this kind of car. It's all bulls---."

But doesn't celebrity have a role in that sales job?

"As for me being a commodity, well, this thing with, 'Is it such a good idea for your image to be doing this?' well, bollocks. It's my job to go to places that are uncomfortable to go to, or to push the envelope, so that an audience member can vicariously take that journey with me, and ask questions, serious questions of themselves." He smiled and added, "As well as doing more popcorn-driven films."

The Irish actor's big run at the box office began a few years ago when Steve McQueen cast him in Hunger, a film about Bobby Sands.

"Steve changed my life," Fassbender has said, and indeed, following Hunger, a film that really showed what the actor could do, he found starring roles in films such as Inglourious Basterds, Fish Tank, Jane Eyre, X-Men: First Class and David Cronenberg's A Dangerous Method -- the other movie he's promoting at the Toronto film festival.

He's already filmed Prometheus for Ridley Scott. And at the moment, Fassbender is also developing a couple of projects with writers. After that?

"I'm not doing anything. I'm taking the rest of the year off, because I don't want to bore everybody," he said. "Including myself. I want to clear the decks."

liz.braun@sunmedia.ca
_________________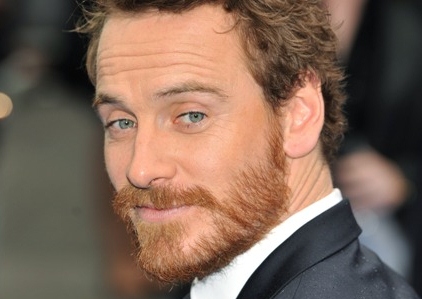 Twitter: https://twitter.com/Fassbenderfans
Blogspot: http://mfmultiply.blogspot.com/

Admin

Admin




Posts

: 27093


Join date

: 2009-09-20


Location

: California



http://www.winnipegfreepress.com/arts-and-life/entertainment/movies/michael-fassbender-says-shame-director-steve-mcqueen-changed-his-life-129684408.html

Michael Fassbender says 'Shame' director Steve McQueen changed his life

By: Andrea Baillie, The Canadian Press

Posted: 09/12/2011 4:38 PM | Comments: 0 (including replies) | Last Modified: 09/13/2011 9:17 AM

Michael Fassbender is pictured as he promotes the film 'Shame' at the Toronto International Film Festival in Toronto on Monday September 12, 2011. THE CANADIAN PRESS/Chris Young

TORONTO - Michael Fassbender says there's a very specific reason why he wanted to team up with Steve McQueen on the new film "Shame."

"He changed my life, really," Fassbender said of McQueen, who directed him in the acclaimed 2008 film "Hunger."

"Simple as that."

A gripping look at Bobby Sands' 1981 hunger strike, McQueen's cinematic debut earned him the new director prize at Cannes. Fassbender, who in a mesmerizing turn as Sands practically wasted away onscreen, said "Hunger" was a huge opportunity for him.

"The experience we had together doing 'Hunger,' what he allowed me to do ... basically gave me an opportunity to show some sort of possibility or capability as a leading man," he said.

McQueen and Fassbender are making a splash at the Toronto International Film Festival this week with their second cinematic collaboration, "Shame."

Fassbender, 34, is receiving raves for his turn as Brandon, a sexually obsessed New York City bachelor whose world is turned upside down when his erratic sister (Carey Mulligan) comes to stay with him. A few days ago, the role won him the best actor prize at the Venice Film Festival.

Fassbender — who is also in Toronto with David Cronenberg's "A Dangerous Method" — notes that sex has become such a powerful marketing tool that people have become desensitized to it.

"I mean, you'd have to walk around with blinkers on, really, not to see how sex is so weaved into our society and how we're told how to go about our sexual lives," he said.

Our information-saturated society has created a "level of anxiety," he added.

"People (have) so much choice but, perhaps, very little nourishment within those choices ... and the activities that we get up to.

"We're all responsible for Brandon," he said of his "Shame" character, who trolls bars, visits prostitutes and constantly surfs the Internet for pornography.

"He's out there he's a product of the environment that we're living in."

The Toronto International Film Festival runs until Sept. 18.

_________________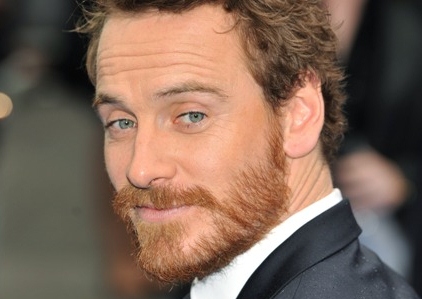 Twitter: https://twitter.com/Fassbenderfans
Blogspot: http://mfmultiply.blogspot.com/

Admin

Admin




Posts

: 27093


Join date

: 2009-09-20


Location

: California



http://www.indiewire.com/article/interview_man_of_the_hour_michael_fassbender_talks_shame_and_a_dangerous_me/

INTERVIEW | Michael Fassbender On Life, "Shame," Sex and "A Dangerous Method"
by Peter Knegt (Updated 9 hours, 1 minute ago)
INTERVIEW | Michael Fassbender On Life, "Shame," Sex and "A Dangerous Method"
Michael Fassbender. Photo by Olga Bas for the New York Film Festival

Since their dual premieres in Venice, David Cronenberg's "A Dangerous Method" and Steve McQueen's "Shame" have defined 2011 as the year of Michael Fassbender.

Portraying real-life psychiatrist Carl Jung in the former and fictional sex addict Brandon in the latter, Fassbender has received across the board raves for his work—just as he has for nearly every role since his 2008 breakout in McQueen's debut, "Hunger." Together, the films work as thematic companion pieces, each discussing sex and the human condition (albeit in drastically different ways and set 100 years apart). Together with Fassbender's work released earlier in the year—Cary Joji Fukunaga's "Jane Eyre" and Matthew Vaughn's "X-Men: First Class"—it's a quartet of performances that further annoints Fassbender as one of the best actors working today.

indieWIRE got a chance to sit down with Fassbender as he made a stop at the New York Film Festival to promote both films (which have impressively both screened in Venice, Telluride, Toronto and now New York). The films hit theaters November 23 ("Method") and December 2 ("Shame"), respectively.

So you have two films here at the New York Film Festival - "Shame" and "A Dangerous Method." Do you mind if we just sort of go back and forth discussing both of them?

Absolutely.

Let's start with simply how you got involved with them.

David [Cronenberg] asked if I would come to Toronto and have lunch with him and discuss this project that he wanted to do. That's how it started. We chatted over lunch and he told me basically what the film was about and what things to look at and research if I was interested. And we just sort of took it from there.

As for "Shame," the first I heard about that in 2008. Steve [McQueen] and I were at a dinner at the House of Parliament in London. They were celebrating Film 4's contribution to film, and he told me the idea. I didn't get the script, but he told me the concept.

From there, researching and inhabiting these roles must have been a lot to take on. On the one hand there's Carl Jung, a real-life person who must have required research in a more formal way. And then there's Brandon, a fictional sex addict with problems that probably exceed that of most of Jung's or Freud's patients. How did you take these characters on?

Obviously there's a lot of material in relation to Jung. It was a matter of sort of finding what I could read in the right amount of time. And really, in both scenarios and in most jobs I do, it revolves around the script. The story that we are telling in that concise period of time. You know, it's an hour an a half to two hours to tell this story. So I spent a lot of time with the script.

There was also a biography that was available for Jung, which was great. You can just follow that: What his parents did, uncles… there was also a lot of religious influence in his life. And another great thing about these characters—Jung, Freud and these sort of really obsessive-type characters is that they made a recording of everything, whether it be the correspondence between the two with Jung delving into his childhood and explaining when he started to realize the self. He said the seeds of his psychoanalysis and philosophy were there. So that's that.

But when you have a character like Brandon—which is fictional—then, according to information given to you in the script you put together a logical biography. That's something I do with all scripts anyway, whether it's a fictional character or not. What did their parents do? What they were like in school? Did they have a lot of friends or were they loners? What sort of drinks they like to have? All these sort of questions and all those sort of things that just sort of give you a full idea of the character, where he's coming from and where he wants to go.
Michael Fassbender and Keira Knightley in "A Dangerous Method." Sony Pictures Classics.

And what about these characters related to you both as an actor and as a person?

It's hard to pinpoint any one thing. By spending a lot of time with them in terms of the script, you start to try and understand behavioral patterns. And by doing that you start to reflect on yourself and you look around those in and around you. You just try and understand. I think that's sort of a major part of my job. Not necessarily to have all the answers, but to try and understand their motivations. When you get that, then you figure out what sort of moral compass they have and how that differs from you. Those sort of questions you ask yourself. This is all kind of boring because it's all my homework.

No, not at all.

But yeah, I write a list of characteristics down on the page. From those characteristics, I tick the ones I think I have available to myself, and then the ones that I don't… I find them. They're in there somewhere. We're all pretty much the same. We're all built up of the same things. So it's just a matter of investigating and being honest with yourself. And then hopefully doing justice to people you're trying to portray—and never judging them.

I actually saw these films on the same day back in Toronto.

Oh wow, okay.

And to see them back to back like that… It really made clear something I really appreciated about both of them. I mean, yes, one is about these historic characters and one is about a man with sex addiction. But I felt like "Shame" was very much also about this sort of hyper-sexualized world that we live in and a very real portrayal of that world. And I also felt like "A Dangerous Method," despite the fact that it's set like 100 years ago, much of what's being discussed resonates today. Monogamy, for example, is an issue your character in that film struggles with and that's still a very taboo topic in our society.

What's interesting is that 100 years ago they were talking about sex and our relationship to sex. And then we have a film like "Shame" which is very much dealing with today's relationship to sex. Not everybody's Brandon, but there's elements to Brandon and the world that he occupies that unless you're dishonest with yourself you can recognize and relate to certain things.

The whole thing about "Shame" is that it's not only about sex addiction. We chose that as Brandon's primary condition, but the fact of the matter is that we are getting so much information thrown at us these days and people are trying to sell us stuff all the time. 24/7, sex is everywhere. There's posters and big billboards of women in their underwear, whether they're selling soda or breakfast cereal. People are selling sex along with the product, and also accessibility. That's probably the main thing and we have that with everything. That's why these conditions manifest themselves in gambling, an unhealthy relationship with food, drink, drugs, sex…

And I think it's down to a society that's quite driven by anxiety. People are confused. It's an overload of information. So people sort of have strange ways of expressing themselves through out those mediums. It's this whole idea of access to excess. That's basically what we have. And New York is a very good example of a city that has that 24/7. You can access any amount of excess you want. And where does it end? And what happens to us because of that? I don't think it's a judgment or some sort of demonization of the world we live in. It's just asking questions and provoking thought. I can relate to that because it's all around me.

When I was growing up, if you wanted a porn magazine or a porn video you had to reach up to the top shelf and that probably took an hour and a half of courage. And then you had to go to the front desk and confront the person you were buying or renting the material off of. The shame element was there and it was immediate. Nowadays you just hit two buttons on the computer and there's thousands of options.
Michael Fassbender in "Shame." Image courtesy Fox Searchlight.

And that's very new.

Exactly, it's very new. And I think this idea of accumulation and this necessity to own things and possess things and experience things has been sold to us and promoted to us. I think in some respects a lot of forms of intimacy are being taken away. The physicality of the act is there, but there doesn't seem to be a lot of emotional content. That's certainly true in Brandon's situation. Brandon is someone who doesn't feel comfortable in an intimate environment. It just freaks him out and it's an area he just loses control in. For whatever reason specific to him, he can't handle it. Even down to his sister coming. The idea of her embracing him even in a hug… That makes him squirm, he needs to get out of that. Again, with his sexual relationships he's much more at ease paying for a prostitute or having a casual encounter with someone for one night. Because they leave his life and they don't bring any of their emotional life into his life. Therefore, it's all kept clean.

In terms of Freud and Jung, we take for granted a lot of the teachings these guys are the forefathers of. The idea that our bodies are responsible for so many things in childhood. How we relate to excrement, anus, parents, vagina, penis… Nobody was dealing with these sort of things in the early 1900s. And Freud was like, "This is going to reoccur in your adult life because of the experiences you had with this in your formative years." This is a language we understand very well now because it's part and parcel with our everyday lives. The idea of an introverted personality or an extroverted personality comes from Jung.

But I think a lot of us in this world are trying to figure out what we're doing here, how we relate to each other and how we relate to ourselves. Why do we do certain things and what sparks those motivations or those actions? It's always interesting just to investigate those things. Again, I'd be lying if I said I had any of the answers to these things. But it's just good to be asking the questions and be provoking these thoughts.

And that's what I think is interesting about these two projects. And that's what interests me with most things. To have ambiguous characters that aren't sort of clear cut in being good or bad. Now the audience is mostly in a very safe place. They know who they should be rooting for and it's all very easy to sit there and eat your popcorn and not be challenged. Whereas I think films like this are more challenging to the audience. They have to participate more. And that's what excites me personally.

And your work in [Andrea Arnold's] "Fish Tank" is very much the same. It confused me as to why I still liked your character in the end, given what he did. But I did.

I think we're all pretty capable of doing pretty hideous things. And then we're also capable of humanity and positivity. In "Fish Tank," Connor the character is very much the catalyst for Mia to get up and out of there. He was the only person in her life that was giving her some sort of confidence and telling her that she was special and that she should follow her dreams. And then of course, he breaches the line and abuses that trust. But he brings a lot of good into her life as well. And that's the thing. It's not so clear cut and there's a lot of grey areas that are interesting to investigate.

With Steve McQueen and David Cronenberg, I had the pleasure of speaking with both of them recently and they both clearly seem to have a lot of faith in you as an actor. What was it like working with them? They're clearly very different directors, but they are both clearly really uncompromising directors.

I'll give you the similarities between them first, because I think it's more interesting, really. Because they have hugely different personalities… I'm sure you noticed that from just meeting them. But what's great is that they love working with actors. And they both have a real interest in the human condition. Both of them are always investigating and asking questions. They're also both very intelligent people and very aware of the world around them. And very highly read, and also very confident in themselves… Which is a great attribute to have as a leader. People will follow you if you're not afraid to look stupid or vulnerable or feminine or nerdish. This is life, and this is happening, and it shouldn't be shied away from. It shows a great amount of strength. And on top of it all, they have a great sense of humor. We have a lot of fun on set and I think they trust me because they know I go away and I do my homework and I come to the table with something. It might not be the right thing, but I'm trying something out. It's a very collaborative experience.

I might be speaking out of place, but both those guys have an idea of what they want. A rough sort of plan. But when you come on that day, anything can happen and anything can change. You can go in a completely different direction. Or not. And for me, that's what makes this business exciting. They both create a very safe environment to create and take risks.

Check out audio from the interview on Peter Knegt's blog.
_________________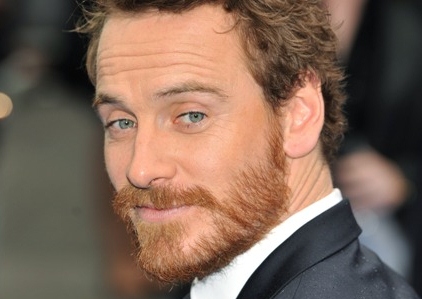 Twitter: https://twitter.com/Fassbenderfans
Blogspot: http://mfmultiply.blogspot.com/

Admin

Admin




Posts

: 27093


Join date

: 2009-09-20


Location

: California



---
Permissions in this forum:
You
cannot
reply to topics in this forum