http://www.undertheradarmag.com/interviews/michael_fassbender/

Katie Jarvis and Michael Fassbender in a scene from Fish Tank.
Michael Fassbender
Interview with the co-star of Fish Tank

Dec 01, 2000 By Chris Tinkham Web Exclusive

Irish actor Michael Fassbender welcomes risks and extreme challenges in his performances. For his role as IRA hunger striker Bobby Sands in 2008's Hunger, Fassbender, who stands at about six feet, was under constant medical supervision as he whittled down to 128 pounds. The film also required Fassbender and actor Liam Cunningham to perform a dramatic dialogue-driven 17-minute scene in a single take. For his latest film, Fish Tank, Fassbender committed to the project without seeing the script, primarily because of his admiration for director Andrea Arnold's previous feature, the 2006 Cannes Jury Prize winner Red Road.

In Fish Tank, a Cannes Jury Prize winner in 2009, Fassbender plays Connor, a charismatic boyfriend of a single mom living in an Essex council estate flat with two daughters. The elder daughter, Mia (played stunningly by first-time actress Katie Jarvis), is a foul-mouthed 15-year-old with a nose for trouble. As Connor begins to give Mia an increasing amount of attention, she finds a deceptive sense of optimism and purpose in her days.

Fassbender last was seen in Inglourious Basterds as Lt. Archie Hicox and next will appear alongside Josh Brolin, Megan Fox and John Malkovich in the Hollywood summer film Jonah Hex. The scales of those productions are a far cry from Fish Tank's low-budget six-week shoot, which was completed mostly in sequence to assist newcomer Jarvis. However, there were no rehearsals for Fish Tank's actors, and Arnold withheld her script from them until days prior to filming. Scenes were distributed to the actors only when their shooting days approached.

Fish Tank opens in New York and Los Angeles on January 15. I spoke with Michael Fassbender in Beverly Hills in November.

How did you recover from the physical demands of your role in Hunger?

I just went to Sydney, Australia for a month and lay on the beach and ate good food, and left my phone off, and didn't do anything work-related. And then got back to the UK and got ready to start this Channel 4 series, a four-part series called The Devil's Whore, which we filmed in South Africa. I was in South Africa in June-July of 2008, and then I got a phone call from Andrea, and we started filming Fish Tank in August.

What was it about Red Road that inspired you to commit to Fish Tank without seeing the script?

I liked the tone of her films. I like the way, as a filmmaker, she's very nonjudgmental of the characters, their actions and decisions in her stories, and that there's no clear right or wrong. It's a mixture of all of those things combined in each of the characters. So I liked the way she described the human condition, how we behave with each other and what we do to each other and how that affects us.

You shot the film mostly in sequence without having the entire script at your disposal?

That's right.

Did that feel freeing, especially when compared with your experience on Hunger, which involved that incredible long take?

Yeah. There's no way I could have done Hunger in that way, without the prep time that we put into it. And preparation's always a big part for me, before principal photography. You gather up all your tools and information, and then you're free to go when you start. So, I was a bit nervous at the prospect of that, but Andrea assured me that it wasn't dialogue-heavy and that there wasn't a real requirement for preparation. I think she wanted to keep it free and easy and moment-to-moment. So, it was freeing, and it was just a different way to approach it. We did improvisation. We stuck to the script for the most part, and then we would mix it up and improvise, mix the lines that were there already and add some other stuff. She just is very good at creating a very safe and creative environment to work in, and a very free place to explore in. It was very rewarding as well, that sort of experience, and challenging. It's always nice to have a risk element there, something that you don't know whether you're gonna fall flat on your face or you're gonna pull it off. It's quite exciting.

Are there characteristics shared by Quentin Tarantino, Andrea Arnold and Steve McQueen, despite their different styles and methods?

Absolutely. How they communicate with their actors. How they set up a working environment. For them, all those three directors that you mentioned are very passionate about what they do and they're perfectionists. There's a level of commitment that they bring, and they expect everybody else to bring that with them when they come to work. And they're very clear communicators of what they're looking for. And therefore, it becomes very easy to trust them and give yourself up to them, to push you beyond your safety net and your safety zone. They can therefore bring out qualities that maybe you wouldn't have achieved without that trust and without their capability.

I can understand the advantages of shooting in sequence for an actor. Are there advantages to shooting out of sequence?

Yeah, I don't really mind shooting out of sequence. That's why I'm saying, in terms of the prep, it's really important for me. Somebody described it to me before as kind of like carpentry. If you're going to make a table, you might set about making the legs individually, and in the end you bring it all together. It's just like components. What part of the journey is your character on in this point in time? Sometimes when you do a scene out of sequence, and you end up doing the scene before, you're like, "Dammit, I wish I'd known. I would have done that differently." But, you know, in life you don't do things by the book. People respond very unusually in life to the things you might think would be an obvious choice in a script. Say you're breaking up with somebody. It doesn't always have to be tears and screaming. It can also be funny moments and understanding or whatever. It's just kinda freeing yourself up and being relaxed to allow whatever comes in on the day, to not try and block things. In your rehearsal period and your preparation, you have an idea of where it's going to go, but that doesn't mean, on the day, it goes that way. Something might happen to you that day. You might get some bad news. To allow it to seep into what you're doing, I think, is all right, because different things happen in people's lives for real that will color your interpretation or your reaction to something. So, I think just keeping it alive and being relaxed is the most important thing.

In watching Fish Tank, just through body language and eye glances, you get the sense early on that something will develop between Connor and Mia. Did you get that sense too, even though you didn't have a complete script?

I did when I had the first conversation with Andrea. She told me my side of the story, that I met this woman in a club, and I end up going home with her and then end up sort of moving in with her. And she's got two daughters, a 15-year old and an 11-year-old. I thought I was gonna end up sleeping with the entire family. [Laughs] As we were filming, I realized that he was trying to run away from something. He's an escapist. He's somebody that doesn't take a lot of responsibility, and he's not very good in that responsibility area. And he's somebody that tends to run away from his problems, as opposed to facing them head on. I kinda knew what was going to unfold.

Did your impressions of Connor change throughout the shoot?

Yeah, I think they always do with any character as you're exploring it, as you're going.

I would imagine that you'd have a better understanding of a character when you have the entire script.

Yeah, you do have a better understanding, and I guess through certain choices, the choices your character makes throughout the script, you can decipher what sort of personality you are. So, in terms of building up a sort of autobiography, maybe you have more tools at your disposal. So I just came up with my own autobiography without a script, and hopefully that was going to fit in with what the character was doing. But once again, getting back to real life, people do unusual things in life, which go against the grain of their character a lot of times. People do uncharacteristic things all the time in life.

You mentioned the risk element, and you joked about not knowing whether Connor was going to sleep with the whole family, which he doesn't, but in Red Road there's that very intense sex scene. Is a scene like that a red flag to be ready for anything in working with Andrea?

Yeah. I did think she doesn't pull any punches as a filmmaker. I don't think that she's an explicit filmmaker. I think she's very good at drawing up provocative images and provocative scenes. I thought that was very well done, that scene in Red Road. And the most important thing is, did it have a place in the story? And for sure, it was a major component in the story. So, I don't think that Andrea puts anything in for the sake of fluffing something up or making it controversial. I think it's all there for a reason. Again, that's just me trusting her and going with it. But yeah, I had no idea which way Fish Tank was gonna play, but it was just important that Katie was comfortable and felt safe and didn't feel like she was being taken advantage of. That was the most important thing, really.

How did your working relationship with Katie evolve during the shoot? If you weren't able to rehearse, what was your interaction like between takes?

We were all hanging out together, and it was a very small, intimate crew. There was a low number of people on set every day, and we spent a large amount of time in this two-bedroom apartment on this council estate. So we were all in each other's pockets for that six weeks. There was a mutual respect for each other as professionals, and also the fact that, here comes this new talent that has got so much potential. The only thing that I could give her advice on was how to deal with the business side of the job. Because, in terms of her acting, there's nothing I can tell her. I'm just trying to keep up. [Laughs]
Last edited by greyeyegoddess on Tue Jan 11, 2011 5:32 pm; edited 1 time in total
_________________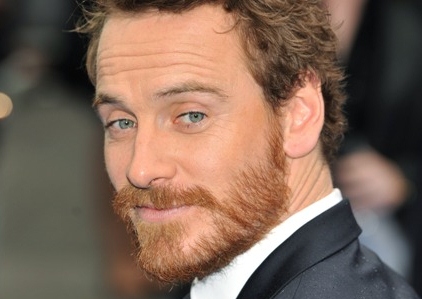 Twitter: https://twitter.com/Fassbenderfans
Blogspot: http://mfmultiply.blogspot.com/

Admin

Admin




Posts

: 27093


Join date

: 2009-09-20


Location

: California



they asks the same guesses

MissL

Stelios' sword




Posts

: 661


Join date

: 2009-10-11


Location

: IRL



Yeah, for fans who read all the interviews, we think they ask the same things over and over again, like 'how did you lose all that weight for hunger:'.

I wonder if he gets tired of that too.

There are some nice, new things that he talks about, like how they filmed Fish Tank. I think it's interesting because I'm taking film classes.
_________________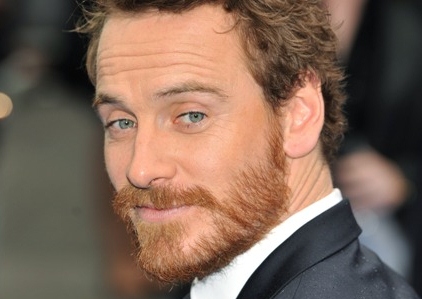 Twitter: https://twitter.com/Fassbenderfans
Blogspot: http://mfmultiply.blogspot.com/

Admin

Admin




Posts

: 27093


Join date

: 2009-09-20


Location

: California



---
Permissions in this forum:
You
cannot
reply to topics in this forum