http://www.rte.ie/arts/2009/1222/londonfilmcritics.html

Two Irish stars have been bizarrely nominated in the British acting categories for the London Film Critics' Circle Awards.

'The Lovely Bones' star Saoirse Ronan, born in New York and raised in Ireland, is shortlisted in the Young British Performer of the Year category.

The German-born and Kerry-raised actor Michael Fassbender is also nominated in the Best British Actor in a Supporting Role category for his performance in 'Fish Tank'.

Joining Ronan on the Young Performer shortlist are: Katie Jarvis ('Fish Tank'), Aaron Johnson ('Nowhere Boy' and 'Dummy'), George MacKay ('The Boys Are Back') and Bill Milner ('Is Anybody There?' and 'Sex & Drugs & Rock & Roll').

Joining Fassbender on the Supporting Actor shortlist are: John Hurt ('44 Inch Chest'), Jason Isaacs ('Good'), Alfred Molina ('An Education') and Timothy Spall ('The Damned United').

There are no international categories for Young Performer of the Year or Supporting Actor at the awards.

The winners will be announced on 18 February 2010.
_________________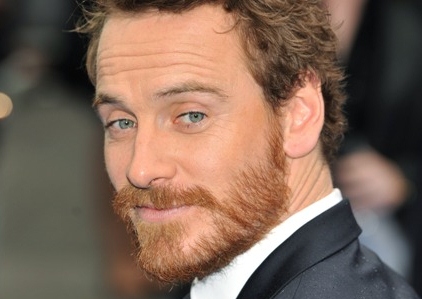 Twitter: https://twitter.com/Fassbenderfans
Blogspot: http://mfmultiply.blogspot.com/

Admin

Admin




Posts

: 27093


Join date

: 2009-09-20


Location

: California



http://www.altfg.com/blog/awards/michael-fassbender-saoirse-ronan-london-awards-989/


Michael Fassbender, Saoirse Ronan: Irish Talent and the London Film Critics
by Anna Robinson | Dec 23, 2009

Michael Fassbender in Fish Tank (Holly Horner / IFC Films) (top); Saoirse Ronan in The Lovely Bones (Barry Wetcher / DreamWorks/Paramount) (bottom)

Some have wondered why-oh-why are Irish performers in the running for the London Film Critics' Circle 2009 Awards.

Michael Fassbender, the star of last year's widely acclaimed Hunger and the German-born son of an Irish mother and German father, is up for a best supporting actor award for Andrea Arnold's Fish Tank, while Saoirse Ronan, born in New York City to Irish parents (she currently resides in Ireland) is one of the nominees in the Young British Performer of the Year category for her dead girl in Peter Jackson's The Lovely Bones.

Hoping to clarify matters a bit, the London critics' have posted the following on their website:

"British and Irish film makers are eligible for most, if not all, of our awards. The word British in the title of some of our awards is simply to distinguish them from the general best actor/director/film awards. Irish citizens are eligible for these awards but many Irish actors and directors work on what are technically British films and their work deserves recognition. There is no intention to suggest that Irish talent is British should an Irish citizen be nominated in the 'British' categories and all Irish nominees know this. It simply recognises the complex nature of film making, a collaborative affair often crossing national boundaries and anyone who wishes to raise the matter should do so with Jason Solomons, current chair of the Awards Committee."
_________________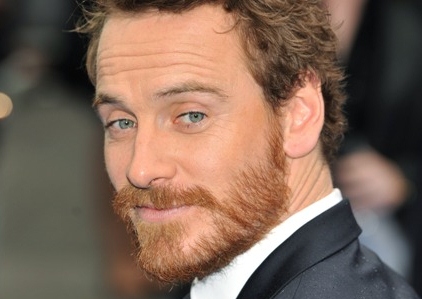 Twitter: https://twitter.com/Fassbenderfans
Blogspot: http://mfmultiply.blogspot.com/

Admin

Admin




Posts

: 27093


Join date

: 2009-09-20


Location

: California




Similar topics
---
Permissions in this forum:
You
cannot
reply to topics in this forum