http://www.shortlist.com/movies/article/dominic-west-interview/1

Dominic West interview
77west2

We talk to the star of Centurion and The Wire

Posted: 14 January 2010, 08:01

Dominic West has always been one of our most charismatic and versatile actors. That said, it took playing an American, in the critcally acclaimed show The Wire, to bring him to the attention of most people. Now, he's capitalising on the kind of cachet only being in the great TV series of all time can bring, and is hitting the multiplex hard. Coming soon is Centurion, from Brit indie director Neil Marshall (The Descent), with West as a commander of a Roman legion beleagured in ancent Scotland, where the inhabitants were even more savage than now, with MIchael Fassbender and Quantum of Solace's Olga Kurylenko on support duty. We sat down with him to hear how it happened.

Centurion presumably required a lot of exterior work, did it get cold shooting in Scotland?

It wasn't a lot of exteriors for me, it was for the boys who had to wade naked through snowdrifts in Aviemore up in Scotland. I just had a few days up there, and I was wrapped in blankets on a beautiful black horse wearing this massive plumed helmet. The rest of it was shot in Surrey, which was a bit more pleasant in temperature.
How did you find all the horse-rising?

We had a bit of training, but I'd done a bit of horse riding before in America and in Argentina, so I was alright on the horse. I had this amazing horse, it was like the Lloyds bank horse, with long Brian May hair. I absolutely loved it, it was amazingly well-trained and easy to ride, and big and strong and black, and I just looked like a king, which was great, because it really annoyed Michael Fassbender, he only had a little chestnut.
Did you and Michael get on?

He was one of the guys rolling around in the snow – of course. He loves all that. I think the guys all bonded, but I certainly didn't. I was the general, I didn't have to do any of their nonsense, so I kept aloof from the fray. I'm a method actor, and I don't like to fraternise with the men too much. I just spend three months with Fassbender in South Africa where I was playing Oliver Cromwell, so we know each other quite well. He loves all that, he likes to lose weight for Hunger and starve himself, he's a stunt actor – he's a stuntman more than an actor I think. He can't wait to wade naked through snow, but I'm too old for that now.

Is it the lot of any classical actor from Britain to be cast as a Roman?

You're not allowed to make a film about anything in the ancient world unless you've got very camp English actors playing a few tough Romans. I think most people's consciousness of the Roman Empire is based on Hollywood films, you'd think they were all roaring homosexuals, which of course they were, I suppose.

Why do you think the Americans see the Romans as having English accent?

I suppose John Wayne playing that centurion in King of Kings – [American accent] 'truly that was the son of Gahd' – that really set the mark. Everyone realised they didn't buy an American in the ancient world, unless their Spartacus, unless they're rebels overthrowing the establishment. Even though we're now an insignificant island in the North Sea, we still get cast as the oppressors, which is strange. It's perfect as far as I'm concerned, because the costumes are wonderful. I had this huge hat for Centurion, with a massive great horse's mane going right from my forehead all the way down to my arse.

Why do you think there are so few independent genre films made in Britain?

Neil Marshall, is an interesting director, he's written everything he's done. He seems to get it done quite easily, quite efficiently and pretty cheaply. It's hard being with people you know are talented but can never get things off the ground, but Neil manages to get so much off the ground, maybe because of the success of The Descent. At the moment, it seems like it's all big American films coming over, and judging by what's happened with Avatar, people want to go and see blockbuster films, which is probably not a good thing for small independent British films. The recession seems to not be affecting cinemas especially badly, but people are going to see these spectacular films.

Do you think British producers are getting more nervous about taking risks?

Any British producer is backed by American money, so I don't know who's frightened of taking the risks, but I suspect it's the people holding the money who are more conservative in nature. I wouldn't blame British producers.

Was it unusual to be playing the occupying force as heroes, rather than the resisters?

It's interesting, the hero is on the side of an occupying force. You're on the side of the Romans, but there's an ambivalence there. I think that's one of the interesting things about the script, that he turns the convention on its head. I'm not saying it has this huge political significance about America or anything like that, I just thought it was interesting, this tale of the oppressed rebelling against an occupying force that was suddenly much weaker than the occupees.
How did you try and think like a Roman general?

What was interesting was that this very powerful, very successful leader has his back up against the wall, and has to fight a woman. I thought that was really interesting, you see his might and power, but you also see what he is made of when the chips are down, and that's what really appealed. He's a very good leader, because he empathises with the lowest soldier in his army.

With all the fighting, could you bring any of your experience from 300 to bear?

I had no experience I could use from 300, I played the coward in that who doesn't want to fight. I always seem to dodge the nightmare training camps that these films always seem to have. I only did three weeks on 300, and it was much more sedentary, my casual rapist role, than playing a six-packed warrior. I'd like to say I could brush like Vin Diesel, but I'm better at the acting. He's a bit of an action hero, the guy I play in this – I loved it.
How was it working with Olga Kurylenko?

I have a big fight at the end with Olga, which is why I wanted to do the film. I thought if I died in a fight with her, that's reason enough to do it. I thought we'd be rolling around in the mud together, but of course the reality was she had this twelve foot spike so I couldn't get anywhere near her. Even so, it was a joy coming to work every day. I was desperately trying to get hold of her, and she was desperately trying to get away from me.

Centurion is released nationwide 23 April
_________________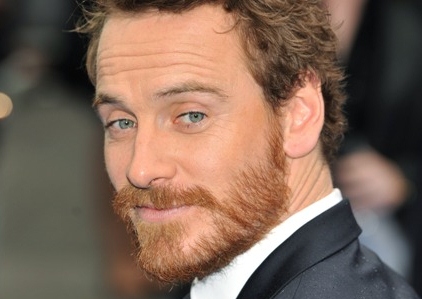 Twitter: https://twitter.com/Fassbenderfans
Blogspot: http://mfmultiply.blogspot.com/

Admin

Admin




Posts

: 27093


Join date

: 2009-09-20


Location

: California



http://uk.news.yahoo.com/21/20100401/ten-dominic-west-drawn-by-bond-beauty-5f8abb3.html

Dominic West drawn by Bond beauty

Yesterday, 09:49 am
Press Assoc.

Dominic West has joked that he signed up for new film Centurion to be near former Bond girl Olga Kurylenko.

The Wire star plays the lead in the historical thriller about the lost Roman Ninth Legion, who went to Scotland who try to wipe out the Picts tribes, with Ukrainian-born Olga portraying a mute warrior.

"I have to say, I did enjoy rolling around in the mud with Olga Kurylenko, that was why I wanted to do the film - unfortunately she turned up with a 15ft pike and I never managed to get near her," he told FHM.

He added: "She's very enthusiastic, warm-hearted and effusive. I like her a lot."

Brit actor Dominic, who is known for playing hard-drinking US detective Jimmy McNulty in The Wire, reckoned the show has changed his life.

"It's the only reason most people want to talk to me," he said.

"It has certainly changed my career, it's brought me a bit of recognition. It's great that a lot of people of all ages and backgrounds are digging it."
_________________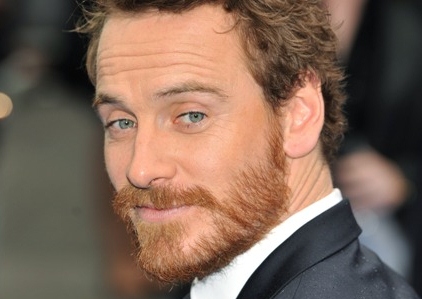 Twitter: https://twitter.com/Fassbenderfans
Blogspot: http://mfmultiply.blogspot.com/

Admin

Admin




Posts

: 27093


Join date

: 2009-09-20


Location

: California



http://www.femalefirst.co.uk/movies/Dominic+West-8481.html

Best of British: Dominic West

Today 09:51

Dominic West is an actor who has enjoyed success in movies, TV and on the stage in a career that has spanned almost twenty years.

And he is back on the big screen this week in Neil Marshall's latest movie Centurion, alongside Michael Fassbender and Noel Clarke.

West made his acting debut back in 1991 in short movie 3 Joes and while he continued to make movies such as Richard III, True Blue and Surviving Picasso throughout the nineties he developed his career on the stage.

His most famous role came in 1996 when he appeared at the Old Vic in the Peter Hall directed production The Seagull.

Into the noughties and the movie roles came thick and fast as West began developing his movie career.

He joined Christian Bale, Michelle Pfeiffer, Anna Friel and Rupert Everett in Michael Hoffman's adaptation of A Midsummer Nights Dream in 1999 before going on to Star Wars Episode I: The Phantom Menace, 28 Days and Rock Star.

In 2002 he moved into television and gritty police drama The Wire. The role of Jimmy McNulty has gone on to be his most famous part as he stayed with the hit show until it ended in 2008.

While he was working on The Wire, which is widely regarded as one of the best TV shows of all time, he continued to work in movies as he profile continued to rise.

He mixed and matched his role moving from musical Chicago to thriller The Forgotten and horror movie Hannibal Rising.

2007 brought West one of his most famous roles as he joined Gerard Butler, Michael Fassbender, David Wenham and Vincent Regan in Zack Snyder's 300.

The movie was based on the graphic novel by Frank Miller and followed King Leonidas and a force of 300 men fight the Persians at Thermopylae in 480 B.C.

The movie was a mammoth box office hit, breaking the record held by Ice Age: The Meltdown for the biggest opening weekend in the month of March and for a Spring release.

300 went on to gross over $456 million at the global box office, easily making back it's $70 million budget.

Whilst finding success in both TV and film throughout the noughties West continued to tread the boards appearing in The Voysey Inheritance at the National theatre and Rock n Roll in the West End.

Centurion is the actor's first movie since Punisher: War Zone in 2008. Based on the legend of the Ninth Legion, an army of 3000 unstoppable Roman warriors who vanished without trace, Centurion is the tale of their vicious conflict with a murderous adversary, the Picts.

Quintus Dias (Fassbender), a Roman corporal, is taken hostage by the Pict King, Gorlacon and the Ninth are charged with bringing him home and ending Pict domination of Britain.

Led by General Virilus (West) and guided by a Pict prisoner and warrior woman named Etain (Kurylenko), the army marches towards enemy territory and finds itself in the midst of a perilous battle with a mysterious foe.

And the actor has also got a couple of projects in the pipeline as he joins Ewan McGregor and Rosamund Pike for Jackboots on Whitehall before moving onto John Carter of Mars, which he is currently filming, with mark Strong, Taylor Kitsch and Willem Dafoe.

Centurion is released 23rd April.
_________________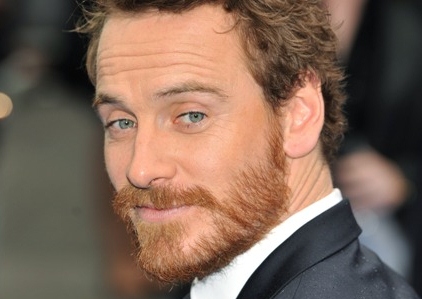 Twitter: https://twitter.com/Fassbenderfans
Blogspot: http://mfmultiply.blogspot.com/

Admin

Admin




Posts

: 27093


Join date

: 2009-09-20


Location

: California



http://www.flicksandbits.com/2010/08/09/dominic-west-interview-for-the-dvd-blu-ray-release-of-centurion/

Centurion

I recently caught up with Dominic West to talk about Centurion for it's UK Blu-ray/DVD release (16th of August). In Centurion West stars as a tough as nails Roman general in a gripping story of survival. As a HUGE – so huge the capslock was needed – fan of The Wire, West will always have a completely heterosexual spot in my heart as McNulty, one of the great characters in Television history.

What appealed to you about Centurion?

Dominic West: The sword fighting, the horses, the shields and battles…it's all boy's own stuff. Yet I was being paid for taking part!

What were you looking forward to most, when you read the script?

Dominic West: Having a mud fight with the beautiful actress Olga Kurylenko. Unfortunately, they gave her a long pole with which she was able to keep me at arm's length. I wanted to get down and dirty in all that mud.

It looked like a tough shoot with all the snow and mud.

Dominic West: It was tough from the first minute of filming to the very last. The director wanted realism at all times and he was not going to make it look soft or pretty. So you had to live as you might have lived in Roman Britain. If it was cold – and some days it was freezing, at several degrees below zero – you just got on with it. He got some shots of us looking in agony, which are realistic. They are realistic, because we genuinely were in agony with the cold.

Your own life has been anything but cold, with the recent marriage?

Dominic West: It is a final chapter of my great love story. We met when we were both at university in Dublin. She became my girlfriend and I thought she was fabulous. But she had other ideas and dumped me. I was either too immature or too stupid to make our relationship work.

What was your reaction?

Dominic West: I was devastated, but being a bloke – and the kind of bloke I am – I pretended that I was not hurt. I was, of course. I was really hit for six. She then married somebody else, which was really hard to take. I thought to myself:'I hope this is not the worst mistake of my life.'

And was it?

Dominic West: It could have been. I was living a typical actor's life, travelling around, enjoying the work and having a mad existence. Actors can become totally self-obsessed and I was no different. It does not make for the most stable of private lives.

How did you meet up once more?

Dominic West: It was by chance, at a party. Catherine's marriage was over, she'd had no children and I was on my own again after a failed relationship. The sparks flew and I was not going to mess it up a second time. We became engaged three years ago and had three children, in quick succession.

You love action, life and speeding cars, don't you?

Dominic West: I have always enjoyed driving and have had some good cars and bikes. I have an Audi A3, a Yamaha 600 cc bike for scrambling and a Triumph Bonneville. I once had a Honda Magna motorbike, which looks great. I came out of the house one day to find a turd on the seat. I thought 'Does anyone hate me that much?' But when I told a group of hardened bikers what had happened they showed no surprise. They said 'That's what happens when you get a girlie bike, pretending to be a Harley Davidson. You were being sent a message.' So I am more careful now about getting the right bikes and cars.

And how about the Eton image? Are you at ease with that?

Dominic West: Not really. I was the second youngest of an Irish family of seven from Sheffield, Yorkshire – and, for some reason, my father decided I should go to Eton, aged 13. It was the biggest culture shock of my life. I thought of them as southern softies. I had a Yorkshire accent and came from the steel city, for goodness sake.

Has it helped in acting?

Dominic West: Totally the opposite. I've had too many parts for posh blokes. That is why it was so refreshing to go to America and play McNulty. No-one was judging me other than on my acting. Being an Eton schoolboy in this country is a statement. Look at David Cameron – it is always being referred to.

How did you get in to the acting business?

Dominic West: I was cast as Hamlet, in the school play, by an English master called Raef Payne. He was passionate about teaching and acting and trying to improve all of us. It is that kind of passion which inspires. He was the one who told me 'You must do acting as a profession.' I was not even aware that you could be paid to have so much fun.

Did you go to drama school?

Dominic West: The first thing I did was take a gap year in Argentina. I worked as a cattle herder, in the middle of nowhere, about a two day drive from Buenos Aires. So I was riding all day, which suited me fine. I was up at four in the morning, we'd roast a lamb, with some wine, for breakfast, and then worked up to 12 noon. We had a siesta in the afternoon and then started working again.
_________________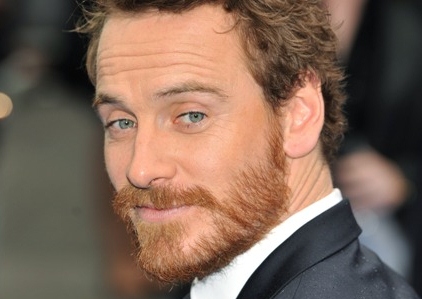 Twitter: https://twitter.com/Fassbenderfans
Blogspot: http://mfmultiply.blogspot.com/

Admin

Admin




Posts

: 27093


Join date

: 2009-09-20


Location

: California




Similar topics
---
Permissions in this forum:
You
cannot
reply to topics in this forum