Page 6 of 6 •

1, 2, 3, 4, 5, 6
http://talkingship.com/wp/movies/trailer-centurion

Aug
10/10
Trailer : Centurion
Last Updated on Tuesday, 10 August 2010 09:01
Written by Aaron "Jitterbug" Wise
Tuesday, 10 August 2010 08:59

Centurion Trailer

Simon Bisley's Awesome Poster

This movie came out of nowhere! I have long been an avid Dungeons and Dragons dork. I don't know what it is about Sword and Sorcery that makes me so giddy, but I'm a sucker for that stuff. While you have to forget the sorcery in a historical piece like this film, there will be enough swords to fill in the gap.

Centurion is about a group of Roman soldiers that are hiding behind enemy lines after their squad is decimated by a barbarian attack. Their only goal is to escape alive, despite being hunted by a hot chick with an axe and a thousand nasty brutes.

Centurion stars Michael Fassbender (the thickly accented Brit from Inglorious Basterds) and Olga Kurylenko (the girl in Quantum of Solace) as the huntress chasing the Romans.

The film is currently boasting a paltry 54% on Rotten Tomatoes, but the chief complaint seems to be that it is too gory. Not a problem in m eyes. I doubt I'll be racing to the theater for this one, but it sure will get a quick add to my Netflix Que!

Centurion releases in theaters on August 27th
_________________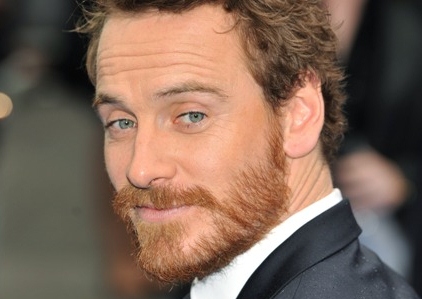 Twitter: https://twitter.com/Fassbenderfans
Blogspot: http://mfmultiply.blogspot.com/

Admin

Admin




Posts

: 27093


Join date

: 2009-09-20


Location

: California



http://www.thescreeningroom.ca/2010/08/centurion-been-there-gladiatored-that.html

'Centurion': Been There, Gladiatored That
by Mark Humphreys on Aug 10, 2010 0 Comments

Credit: Magnet Releasing
It has been said that in order for a man to truly know himself he must first learn to endure the bleakest of situations. It has also been said that in order for movie trailer buffs to truly understand a movie at hand, they must first decode the movie's tagline. Okay that second part was a load of centurion eloquence, but at least the upcoming Gladiator rip-off Centurion gets the gist. According to Centurion's tagline, we as a people should either "fight or die." Darn it all to Rome! All this time I thought we were supposed to love or live through linked arms and hands held together, prancing about in fields of golden wheat! Thanks a lot, Centurion; your revolutionary philosophy could have come in handy during my high school days! But alas, I must confess that I have only watched your trailer; thus, for me to place any further judgement would be inappropriate. If there is one certainty in this life of ours (besides the inevitable choice to either fight or die), it is never to judge a movie critically based on its trailer. However, given that I've never had the chance to learn the 'fight or die' concept before, then surely I couldn't be expected to hold back criticism of a movie based solely on its trailer? Centurion looks like a gargantuan rip-off of Gladiator without the depth of subtlety of actor Russell Crowe. There; I criticized. At least I can go out proud knowing that I fought hard. Centurion will be released in theatres on August 27th, 2010.
_________________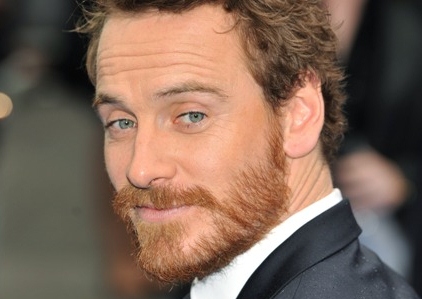 Twitter: https://twitter.com/Fassbenderfans
Blogspot: http://mfmultiply.blogspot.com/

Admin

Admin




Posts

: 27093


Join date

: 2009-09-20


Location

: California



http://communities.canada.com/montrealgazette/blogs/thecinefiles/archive/2010/08/23/today-s-trailer-centurion.aspx


Today's Trailer: Centurion

By Al Kratina Mon, Aug 23 2010 COMMENTS(0) The Ciné Files

Filed under: Today's Trailer: Centurion

The problem with Ridley Scott's Gladiator—aside from its script, performances, and a annoyingly glossy visual style seemingly dipped in golden olive oil—is that it's swollen with pompous self-importance, like a viceroy stuffed with caviar and quail eggs.

Centurion, directed by The Descent's Neil Marshall and set in roughly the same time period, likely doesn't have that problem. If there's one thing Marshall isn't, it's pretentious, since he prefers decapitation to soliloquy. Here, he tackles the legend of the roman Ninth Legion, which disappeared into Scotland in the 2nd century. Let's watch the trailer:

Why is it that no trailer that involves grizzled men in armour can go for over a minute without mentioning the 'honour'? I guess 'deranged chauvinism' doesn't sound quite as much like a Marine corps motto. In any case, Centurion has a solid cast, a director who understands nothing if not action and tension, and a solid premise. The film gets a limited release on August 27, 2010.

- Al Kratina
_________________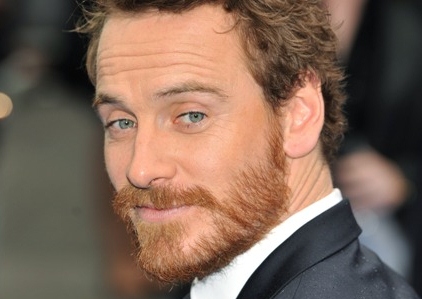 Twitter: https://twitter.com/Fassbenderfans
Blogspot: http://mfmultiply.blogspot.com/

Admin

Admin




Posts

: 27093


Join date

: 2009-09-20


Location

: California



Page 6 of 6 •

1, 2, 3, 4, 5, 6

Similar topics
---
Permissions in this forum:
You
cannot
reply to topics in this forum