http://www.jonathancrocker.com/2010/03/25/olga-kurylenko-centurion/

Olga Kurylenko: Centurion
Posted by Jonathan On March - 25 - 2010

How many Bond girls write letters to Lars von Trier? Only one. Only the best one, apparently. "Oh, I've been tracking him," laughs Olga Kurylenko, mischievously. And what exactly did she write to the bad-boy Danish depressive? "I can't say… But I did get an answer," she smiles. Von Trier sent her a photo of himself. He'd signed it, 'To the best Bond babe.' "That picture is on my wall," says Kurylenko. "He must work with me. He doesn't know what he missing out on…"

Or maybe he does. People, finally, are starting to catch on that the 30-year-old Ukrainian has a lot to more say for herself than most of 007's former squeezes. Ironic, given that Kurylenko doesn't say a single word in Neil Marshall's frosty Roman hack-'em-up Centurion. She plays a cold-blooded huntress whose tongue was cut out as a child, embarking on a mission of silent vengeance against rogue Romans Michael Fassbender and Dominic West. Talk about playing dumb.

"Not having any dialogue was difficult, but that's why I went for it," she explains. "I thought a lot about body movement, how she is like an animal. Everything is in the eyes and in this tension, this excitement of tracking people, hunting, hating and killing them. It's a good exercise. These are types of things you do to develop yourself. When you have no text, you have to use everything else."

Like spears, axes, knifes, fists… Hard to think of another recent female action role that's as brutally violent as Kurylenko's in Centurion. "I do quite horrible stuff," she nods. "Like cutting heads off and fighting with a spear and two little axes. I know my fighting. It's a physical performance. But it's all fun. Even if I get hit, I don't really feel it because I'm in some kind of trance."

Even having overcome her nervousness around horses ("I'd never touched a horse before, so I quite… reticent. It's a big animal!") to play a galloping, decapitating, muted she-wolf, Kurylenko doesn't count Centurion as the toughest movie of her career. "No… I still think Bond was the toughest," she says. "Even though the character in Centurion seemed more mean, it's not comparable. On Bond, they trained me for six months instead of two. My whole body transformed. I got covered in muscles. If I had to do it again, I would. I learned so much. How to fight, how to shoot, how to take a gun apart." She smiles. "Which is not really useful…"

Mention the "Bond girl curse" to Kurylenko and you'll get a derisive look. "Oh yeah, I hear that all the time," she sighs, dismissively. "I think it's bullshit! You can appear in any film and then disappear. If you're not good, you're going to disappear. If you're still here, it means you're wanted and you're capable. That's it. That's the situation. I want it. I'm up to it. And that's all I need."

Quite obviously, Olga Kurylenko's tongue was not cut out as a child. Born poor in the Ukraine, Kurlyenko trained as a ballerina before being discovered by a female model scout in Moscow when she was 13. In the years that followed, she became the face of Clarins and the body of Victoria's Secret. No wonder von Trier wrote back to her.

After making her big-screen acting debut in French indie L'annulaire, it was her casting as embattled beauty Camille – the first post-Soviet Bond girl – in Quantum Of Solace that blasted her into the spotlight as Hollywood's new bad-girl heroine. Most actresses get rom-coms thrown at them, not axe-swinging actioners. "Well, that's because I'm getting them all!" she laughs. "They keep coming for me. I'm thinking, 'Why me?' But I guess once people have seen you in a part, they think, okay, she did it once, she can do this part."

Which, to be honest, was not Kurylenko's game plan. Tomb Raider III is not an ambition. "Oh, you see, as much as it's fun, I like to watch psychological films like Breaking The Waves and Eraserhead," she says. "David Lynch, Lars von Trier, Michael Haneke. Those are the directors I'd like to work with. I'm quite attracted to movies where you really go into the character very deeply and I have to build this whole pyramid in my head. I just like… a bit of brain-game, you know what I mean?" The screwed-up ones? "I like it," she smiles. "Maybe it's a bit sick, but… I like it. The more things scare me, the more I tend to want to do them."

Which does beg the question. Seems a little odd that a former Bond girl who writes letters to Lars von Trier is taking bimbo roles in videogame actioners that were never, ever going to be good. "The thing is…" she begins, before faltering. "How to say?" She thinks. "No, I can't say that…" Then shakes her head. "It doesn't matter."

It does matter. It's interesting. Olga finally relents. "You want to go into it?" Let's do it. "Everything has a meaning, everything is a necessary step," she explains. "That Hitman thing, whatever it was, it did what it had to do. For me. I started acting in France. Being in France, how do you catch a part in a Hollywood film? It's impossible. I was just getting French films, which never get out there. So to me, Hitman was an opportunity to do a Hollywood film and get seen worldwide. Before that film, I went with my independent film – it's beautiful, it's still my favourite film that I did – to New York to get an agent. I said, 'Look, here are my French movies.' And they said, 'We don't care. You have to do something in America.' How do I do something in America when I don't have agent? They said, 'Well, first you have to do it and then you get an agent.' Well, I can't know about the castings! It's like a circle, you know! So I just went back to Paris. It was impossible. So when Hitman landed on my table, I said, 'Okay, this is my opportunity, because an American film never comes to France."

Turns out, starring in a bad videogame movie isn't so bad for business. "The moment that movie came out, I had all the agents from LA calling me on my cell," continues Kurylenko. "They were the biggest agents in Hollywood and I chose who I wanted. I didn't go begging, like I did before, when they said, 'Sorry girl, you're French, we don't care about French films.' They called me. That's exactly what I wanted that film to do for me. I had to go through it to do Malick today."

That's right. Next up for Kurylenko is a movie with one of world cinema's most revered visionaries. The New World director Terence Malick usually makes about one film per decade. Olga's in his next one, alongside Christian Bale, Javier Bardem and Rachel McAdams. "So exciting," she beams. How did she get a role that hundreds of actresses auditioned for? Well, there was something particularly interesting about that audition. "It was mute," reveals Kurylenko. "I spent an hour doing five different scenes that he had described. I had to say nothing. It was all in the eyes. Can you believe that? And that was difficult, believe me. First of all, it was improvisation. When it's words, you can start blabbering. But when there's nothing to say, you better say someting without speaking or it doesn't work. So that was hard."

Fortunately, Kurylenko wasn't phased. Her audition came right after playing a certain wordless she-wolf in Centurion. Funny how these things work out. "Exactly," she smiles. "Interesting, isn't it? Every movie does its own thing."

Kurylenko won't spill about Malick's as-yet-untitled epic ("Oh…. I can really say. You know how it is. But it's going to be cool") and she's being just as careful about The Cross, her upcoming movie directed by Lord Of War's Andrew Niccol and co-starring comeback kid Orlando Bloom and Euro icon Vincent Cassel. "It's sci-fi and it's about a woman who lives in this bizarre world," she offers, cautiously. "And basically, it's this world people want to escape from. There's a guy who… no, I can't really." She stops and screws her face into another smile. "Basically, there's a love story with someone who really, really wants to escape. I'm the woman who gives him shelter. You've got to wait and see."

That's the mantra for Kurylenko, too: wait and see. But with her, you never have to wait too long. It's been two years since her Bond breakout and just five since her big-screen debut. She's moved fast – but success hasn't just been handed to her. Hollywood stardom is still a long game and she knows it. "I've been through tons of auditions for movies and I know that I was chosen but for other reasons somebody else did them. That happens all the time." For example? "No, I can't say, because they're quite big examples." And those other reasons? "It's all about hierarchy," she shrugs. "Box-office and people that bring it. I'm not… at the top. I'm somewhere in the middle." For now…

Publication: Total Film

Popularity: 1% [?]
_________________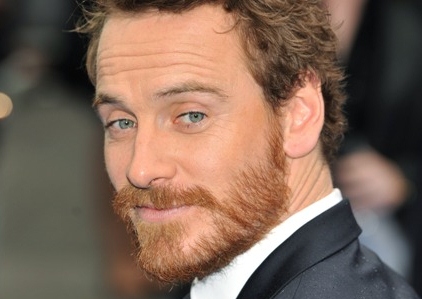 Twitter: https://twitter.com/Fassbenderfans
Blogspot: http://mfmultiply.blogspot.com/

Admin

Admin




Posts

: 27093


Join date

: 2009-09-20


Location

: California



http://iperfectzone.com/movies/2010/03/olga-kurylenko-centurion-press-stills-8-uhq/

Olga Kurylenko's gruesome work

(UKPA) – 11 hours ago

Olga Kurylenko has told how she struggled to behead a life-like model of a Roman soldier in new film Centurion.

The Bond girl, who plays mute Pict warrior Etain in the action epic, told Esquire magazine: "I was shocked - it was a doll, but they had made it exactly as if it was a real person, with the same tendons, arteries, muscles and veins, so when my axe hit the neck nothing happened.

"I had to hit it 20 times before it gave way and the blood started spurting - I guess cutting someone's head off is not that easy!"

Olga, who shares the screen with Dominic West, Michael Fassbender and David Morrissey in the film, also revealed how the props team used "the wagon of death" - a truck piled high with decapitated heads, severed limbs, torn out arteries, scores of livers, hearts and kidneys and buckets of blood.

She said: "It was kind of impressive to see this thing roll in each day."

The 30-year-old Ukrainian model and actress is about to film The Thin Red Line director Terrence Malick's new romantic drama with Christian Bale and Javier Bardem, but will next appear in a Russian film about the 1986 explosion at the Chernobyl nuclear plant.

She said: "I'm looking forward to the Malick film. I didn't really want to do another killer role. Before Centurion, I'd done this Israeli film, and it was another physical part, like Bond, involving guns and I played a killer. So when I saw the Centurion script I thought, 'Oh no, why me? I used to be such a sweet girl!' But I thought, you don't get to play mutes everyday."

The full interview in Esquire's May issue is on sale on Monday April 5.
_________________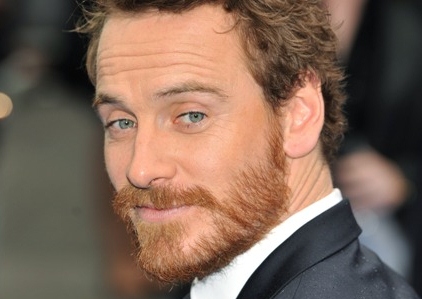 Twitter: https://twitter.com/Fassbenderfans
Blogspot: http://mfmultiply.blogspot.com/

Admin

Admin




Posts

: 27093


Join date

: 2009-09-20


Location

: California



http://www.dvdreview.co.uk/page/dvdreview?entry=interview_olga_kurylenko_on_centurion

Tuesday August 17, 2010
Interview: Centurion's Olga Kurylenko

Can you describe your character?
She is a Pict warrior leader, who is mute. So she takes action, like a wild, silent dog – hitting out, using a knife or spear. I am dressed in leather and fur for most of the film. The filming was so physical, every day. By comparison, being in a Bond film was easy.

Are you naturally fit and physical?
I am and it is in my nature, even if I do not live well. Believe me, I do not look after myself or exercise. I did ballet and some karate as a kid and I think that has given me a classic base and you can move in to anything. Ballet is really important.

Did you sustain any injuries while filming Centurion?
Cuts and bruises, mostly. I have some scars on my arm and leg, but that is like a trophy for the hard work I have put in being in action on a film. I don't think actors should ever complain about the cold, the tiredness, the aches and pains, the injuries. We are living a very good life.

What do you think life would have been like 2,000 years ago?
I am sure I would have hated it. I am 31 and doubt whether I would have lived past 30. They were such tough people and we are so soft-skinned these days.

How did your career start?
I was stopped in subway in Moscow by a model scout, when I was with my mum. I was 14. The scout wanted me to work for a modelling agency. I thought: 'This cannot be happening to me. I see movies about people like that and read books, but now it has happened to me. Is this a fairy tale?' It was a turning point in my life. You have no idea of what my life was like before.

So what was your life like in those days?
I come from a small town on the seaside, in the Ukraine.
We were very poor and my mother had put some money away for a year, so we could go and see the capital of Russia together. I am the only child. I do not think we would have survived had there been one more person. There was already enough difficulty and we could not have eaten if there was one more mouth. My mum was a teacher and she had always worked. But the pay was terrible.

Has that determination helped you to become an actress?
I think you have to be single minded to succeed and survive in acting. Many people told me I should do it and, in 2004, I took a small part in a French movie. You need to live by yourself, take the knocks to confidence, be prepared for rejection and deal with some strange people.

You talk about your very poor upbringing. Does that make you feel different to others in the acting business?
Absolutely. I can remember being hungry. There was not enough food. Clothes? Just what I had, the one sweater. My mum made clothes... sewed clothes for me. She was sewing winter coats - she even cut back one of her own for me to make it warm. When faced with hunger, cold and lack of possessions, it does something to you.

So are you now an actress who never complains?
There is no such thing in the acting business! But I will only complain about big things, not small, stupid things. I like to get on with life.

What would you never throw away?
I throw everything away. What do I need? Food, water, a roof over my head. I do not need anything else.

Centurion was released on Blu-ray and DVD this week by Pathe Productions Ltd.


_________________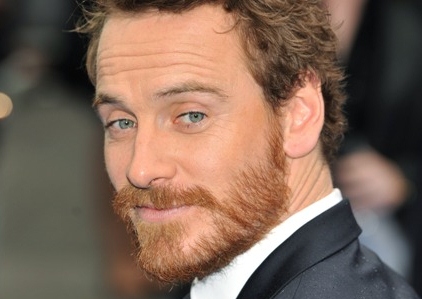 Twitter: https://twitter.com/Fassbenderfans
Blogspot: http://mfmultiply.blogspot.com/

Admin

Admin




Posts

: 27093


Join date

: 2009-09-20


Location

: California



---
Permissions in this forum:
You
cannot
reply to topics in this forum