http://www.bostonherald.com/blogs/entertainment/hollywood_mine/?p=484&srvc=home&position=recent

Mads Mikkelson, Michael Fassbinder and Channing Tatum.

What do these leading men have in common? They are all starring as ancient warriors in one of those strange but common confluences where, it seems, everyone decides to take similar subjects for movies. Mikkelson - best known as Daniel Craig's nemesis in the 007 "Casino Royale" - stars in "Valhalla Rising" which is set in 1,000 A.D. as One-Eye. It's a violent Viking tale that opens this summer. Tatum tops February's "The Legion of the Ninth" as a Roman soldier in 200 A.D. Britain looking for the golden emblem of Rome's lost Ninth Legion. Yes, this is the picture where Tatum nearly boiled his privates with scaldingly hot water while filming in cold, wet Scotland. Fassbender - featured in this month's "Jonah Hex" and Rochester in a new version of "Jane Eyre" - is a Roman officer of that very same legendary Ninth Legion in the fantastic, pulse-pounding "Centurion." Bloody, violent and always intriguing "Centurion" which is to open before Labor Day conjures up the Roman Empire's most northern frontier as it is under siege by the locals, called Picts, in a guerilla war. Comparisons to our own time are inevitable. Rousingly staged and as a perpetual chase paced with a heart-stopping momentum, "Centurion" benefits from its well cast men led by Fassbender and a particularly incisive Dominic West and a welcome detour with newcomer Imogen Poots (the sultry cause of Michael Douglas' downfall in this week's "Solitary Man"). I couldn't help but think of how "Centurion" memorably reignites the action movie but I shouldn't have been totally surprised. It's written and directed by Neil Marshall whose "The Descent" ('06) was a tense, smart monster movie set in an underground cave with mostly women. "Centurion" hasn't the scope or size of "Gladiator" but it reminded me of those great Anthony Mann '50s Westerns: lean, mean and altogether compelling.
_________________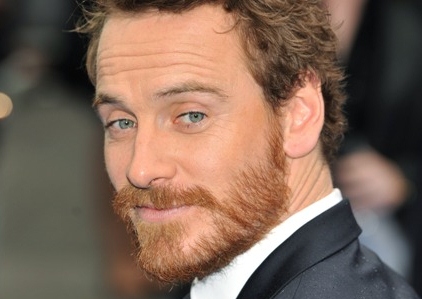 Twitter: https://twitter.com/Fassbenderfans
Blogspot: http://mfmultiply.blogspot.com/

Admin

Admin




Posts

: 27093


Join date

: 2009-09-20


Location

: California




Similar topics
---
Permissions in this forum:
You
cannot
reply to topics in this forum