Page 3 of 3 •

1, 2, 3
http://communities.canada.com/shareit/blogs/canadianvoices/archive/2010/11/12/the-hangover-amp-more-blu-ray-dvd-reviews.aspx

CENTURION
eOne Entertainment
Rating 3 1/2 (out of five)

Roman soldiers posted to Britain 1,900 years ago were thrust into a brutal campaign to try and defeat the wily Pict tribe of what is now Scotland.

It was a savage affair, and director Neil Marshal spares no horrifying detail of the hand-to-hand combat in this striking movie.

Filmed in the wild Scottish mountains, it tells the story of the centurion Quintas (Michael Fassbender), the sole survivor of a Pict raid on his Roman fort. Captured and brutalized, Quintas manages to escape and after days on foot, is rescued by the Ninth Legion forces of General Virilus (Dominic West).

Now the Ninth Legion really did exist and a myth has been handed down that it was wiped out in a final showdown with the Picts (historians disagree). The movie goes with the myth, with Quintas joining the legion's march into an ambush in which just a handful survive. Relentlessly pursued by Pict forces, Quintas assumes command and tries to lead his men to safety.

It's often hard to watch this gorefest, but it's very well done and the locations are magnificent.
_________________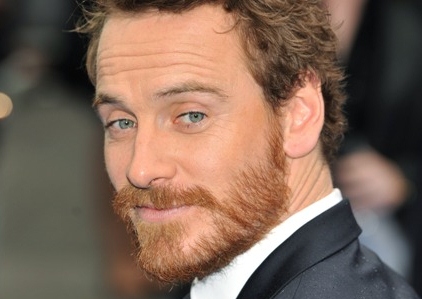 Twitter: https://twitter.com/Fassbenderfans
Blogspot: http://mfmultiply.blogspot.com/

Admin

Admin




Posts

: 27093


Join date

: 2009-09-20


Location

: California



http://www.hometheaterforum.com/forum/thread/305769/htf-blu-ray-review-centurion

Centurion (Blu-ray)

The title of writer/director Neil Marshall's film suggests a sword-and-sandal epic like Ridley Scott's Gladiator, but Centurion has different aspirations. Its spirit is closer to Michael Mann's Last of the Mohicans. Marshall wanted to create a "wilderness" movie, but he set himself the challenge of doing so in a land (Britain) that doesn't have an established frontier lore to supply legends and archetypes. So Marshall reached all the way back to the Roman Empire to find colonizing invaders who would be strangers in a strange land. Their adversary is a now-vanished race known as the Picts, who once inhabited the land that would later become Scotland and were among the select few that the Romans failed to conquer. The result is certainly original, but its very originality becomes an obstacle. Marshall has to expend too much effort on exposition, and the film never achieves the mythic resonance for which he's clearly striving.

What Marshall does have is a genuine wilderness. In his search for authenticity, he led his cast and crew high into the mountains of Scotland to capture both breathtaking vistas and a palpable sense of isolation and peril. That pioneering spirit and some fine performances are what make Centurion worth seeing.

Studio: Magnolia Home Entertainment

Rated: R

Film Length: 98 minutes

Aspect Ratio: 2.35:1

HD Encoding: 1080p

HD Codec: AVC

Audio: English DTS-HD MA 7.1

Subtitles: English SDH; Spanish

MSRP: $29.98

Disc Format: 1 50GB

Package: Keepcase

Theatrical Release Date: Apr. 23, 2010 (U.K.); July 30, 2010 (U.S. on demand); Aug. 27, 2010 (U.S. theatrical)

Blu-ray Release Date: Nov. 2, 2010

The Feature:

The centurion of the title is Quintus Dias (Michael Fassbender from Inglourious Basterds and Band of Brothers). A member of the Roman army serving at the empire's outermost edges, Quintus considers himself a simple soldier, but he's unusual in several respects. First of all, he's the son of a gladiator whose skill and endurance were sufficient to win him his freedom in the arena. From his father, Quintus learned to respect his enemies and understand their strengths. For that reason, he's the only man in his garrison who's made any effort to learn the language of the Picts, whose sneak attacks and guerilla tactics continue to stymie the Roman military. (For purposes of the film, the Picts speak subtitled Scots Gaelic, though this was probably not their language.)

When the Picts attack the fort where Quintus is stationed, he curses in Pict at the brute he's fighting, Vortix (Dave Legeno). This intrigues another member of the war party, Aeron (Axelle Carolyn), and she orders that Quintus be taken alive and brought to their leader, Gorlacon, for questioning. (Gorlacon is played by Danish actor Ulrich Thomsen, a long way from the silkily villainous financier he played in The International.) Quintus is interrogated, brutally, about the Romans' intentions, but he refuses to speak. He escapes at the first opportunity. (Note that this is not a spoiler, because the film opens with the escaped Quintus fleeing across a frigid mountain landscape, then flashes back to the circumstances that led him there.)

Freezing and hunted, Quintus has the dubious good fortune of being rescued by the Ninth Roman Legion under the command of General Titus Flavius Virilus (The Wire's Dominic West). The fortune is dubious, because the Ninth Legion is legendary for having marched into Scotland and disappeared. As Marshall concedes in the special features, historians have demonstrated otherwise, but like any good storyteller, he prefers the legend. In Marshall's version, an ambitious colonial governor, Agricola (Paul Freeman, who played Indiana Jones's nemesis Belloq), orders General Titus to take the Ninth Legion north and deal with the Pict thread once and for all. It'll be different this time, the governor say, because they'll be guided by a Pict scout who has declared her loyalty to Rome: a fierce but mute warrior named Etain (Olga Kurylenko from Quantum of Solace). Anyone familiar with Last of the Mohicans will be thinking of Magua.

General Titus is a historical figure, and Dominic West's portrayal is one of the film's high points. Titus is the kind of larger-than-life commander who can be both soldier and general. He can drink and carouse with his men and still command their respect, because he never subjects them to risks or hardship he doesn't share himself. "He's a ruthless, reckless bastard", says one soldier.

"And I'd die for him without hesitation." When the time comes, many of them do.

Accompanied by Quintus and guided by Etain, the general and the Ninth march north into Pict territory, and the rest of the film is about what happens when they encounter the Picts. It doesn't go well, and those who survive are faced with retreat and flight over rugged and hostile territory, with no assistance and aggressive pursuit. There are mishaps, lucky escapes, acts of bravery and cowardice, displays of loyalty – and betrayal. There's also a mysterious Pict woman called Arianne, who may be a witch. She's played by Imogen Poots, who was so remarkable opposite Michael Douglas in Solitary Man and is equally intriguing here.

As a director, Marshall is famous for liking his films gory, and Centurion is no exception. This was an age of combat with swords, axes, spears and arrows, and Marshall never misses an opportunity to remind the viewer that hand-to-hand fighting is a messy affair ("a slurry of blood, puke, piss and the entrails of friends and enemies alike", as Quintus say in voiceover). What I found more memorable, though, was the sheer scale of the wilderness in which the battles are fought, a scale that dwarfs the combatants. Rivers, forests, mountain ranges: Centurion's locations are just as spectacular as the American wilderness that Michael Mann captured for Mohicans, and they convey the same sense of isolation and danger – and one other thing: freezing cold. You have no trouble believing that this is a land where an entire army could disappear without a trace. (These aren't CGI landscapes, and it shows.)

Centurion would probably have made a good miniseries. With greater length, Marshall would have had time to situate his story in Roman history and to develop the characters more fully before tossing them out into the wilderness. The potential for interesting backstories is certainly suggested by the script, and the cast is good enough to convey the sense that these people have tales to tell, if only they were given the opportunity. (I was particularly intrigued by Liam Cunningham's old soldier, Brick, and Noel Clarke's marathon runner, Macros.) And the political concerns motivating Governor Agricola are given much shorter shrift than is needed to make the film's conclusion effective, because there just isn't enough time. (You'll have to see it to understand what I'm getting at.) Still, I'd rather see a filmmaker try something ambitious and fall short than just keep turning out the same thing that worked before, and I applaud Marshall for trying to move outside his comfort zone in horror films like The Descent. I was never bored watching Centurion, and I expect to return to it.

Video:

Centurion was shot on film, but the finished product reflects the crisp style that seems to be more and more prevalent in current productions, as directors and cinematographers adapt to the realities of a distribution model that relies heavily on video. Much of the film looks like it could have been originated on hi-def. Grain is almost non-existent, and the detail and depth of field obtained by cinematographer Sam McCurdy are exemplary. If one is going to venture out into such extreme conditions for a film, then at least bring back some arresting images. McCurdy succeeded.

The film's color temperatures are cold, and this is by design. Whites, blues and greys dominate, and even browns have a bluish cast. When a genuinely warm color intrudes (such as the orange of fireballs, in a memorable sequence), the contrast is startling. As bloody as the film is, the red rarely makes an impression. This is a landscape that shrugs off bloodshed.

Black levels are very good, and I saw no evidence of compression artifacts or inappropriate digital filtering. Like almost every Blu-ray of a contemporary production derived from a digital intermediate, there's nothing to fault here technically. The only question is whether one likes where technology seems to be driving the aesthetics of filmmaking.

Audio:

The DTS lossless mix is active and immersive, whether it's a scene of battle, flight across a windswept mountain peak or a struggle to keep one's head above water in a racing river. Hoof beats, blows from weaponry and bodies hitting the ground are among the sounds delivered with visceral impact. Voices are clearly rendered, and the original score by Ilan Eshkeri (who also did Kick-Ass) plays with grandeur suitable to the subject. It's a satisfying track – all the more so, because it's not overstated and bombastic, as many Hollywood action films tend to be.

Special Features:

Commentary with Director/Writer Neil Marshall, Director of Photography Sam McCurdy, Production Designer Sam Bowles and Special Effect Make-up Designer Paul Hyett. Initially three collaborators, then four (McCurdy joins mid-commentary) chat continuously about the technical challenges of filming under the harsh conditions of Centurion's locations, which Marshall identifies in detail. Many of the comments repeat material covered elsewhere in the special features, but the camaraderie is entertaining. It's noteworthy that Marshall's original script appears to have been much longer than the one he ultimately shot, and it might be interesting to learn whether the portions that were eliminated leaned more heavily toward action or character development.

Blood, Fire & Fury: Behind the Scenes of Centurion (SD; 1.78:1, enhanced for 16:9) (26:24). An informative "making of" documentary that focuses on the origins of the scripts, the locations, the photographic style, make-up and stunts.

Deleted Scenes (SD; 1.78, centered in 4:3) (7:58). There are six scenes, with optional commentary by Marshall. None is particularly noteworthy.

Outtakes (SD; 1.78, centered in 4:3) (6:14). Various climbing mishaps, deaths that don't go according to plan, and laughter about . . . mushrooms?

Interviews (SD; 1.78:1, enhanced for 16:9) (25:41). Much of this interview footage is repeated elsewhere in the special features, either directly or in voiceover. Interviewees are Marshall, producer Robert Jones, Fassbender, West, Kurylenko and Clarke.

Behind the Scenes Footage (SD; 1.78:1, enhanced for 16:9) (11:14). Fly-on-the-wall (or, in this case, on-the-snowdrift) footage of the cast and crew working on various battle scenes and other scenes set in the forest and the Pict encampment.

Production Design Photo Galleries (SD; 1.78:1, enhanced for 16:9) (4:15). The first gallery contains models and drawings; the second has production stills.

HDNet: A Look at Centurion (HD) (4:49). This is the usual HDNet promo piece.

Digital Copy. No separate disc is included, but instructions and a code are provided for obtaining a digital copy from iTunes. The offer expires on Nov. 2, 2012.

Trailers. At startup, the disc plays trailers for Monsters, The Oxford Murders, Barry Munday, I'm Still Here, HDNet and HDNet Movies, and the AMC series, The Walking Dead; these can be skipped with the top menu or chapter forward buttons and are also available from the special features menu.

BD-Live. After raising my hopes with its Blu-ray of I Am Love, Magnolia has dashed them with Centurion. This entry for BD-Live reinstates the familiar, frustrating message to check back later.

In Conclusion:

As with most Magnolia titles, Centurion received only a limited theatrical release in the U.S., with most of the distribution aimed at video. If the title is of any interest, then try to see it on Blu-ray, because the film's visuals are its greatest strength, and they carry the film past points where the story might otherwise lose momentum.

Equipment used for this review:

Panasonic BDP-BD50 Blu-ray player (DTS-HD MA decoded internally and output as analog)

Samsung HL-T7288W DLP display (connected via HDMI)

Lexicon MC-8 connected via 5.1 passthrough

Sunfire Cinema Grand amplifier

Monitor Audio floor-standing fronts and MA FX-2 rears

Boston Accoustics VR-MC center

SVS SB12-Plus sub
Last edited by greyeyegoddess on Sun Jan 23, 2011 4:28 am; edited 1 time in total
_________________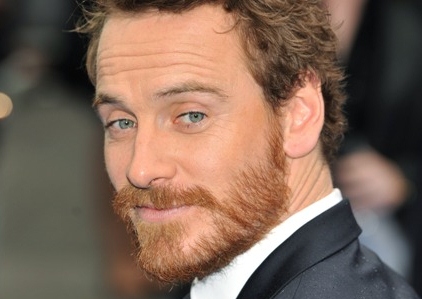 Twitter: https://twitter.com/Fassbenderfans
Blogspot: http://mfmultiply.blogspot.com/

Admin

Admin




Posts

: 27093


Join date

: 2009-09-20


Location

: California



http://dvd.ign.com/articles/113/1134335p1.html

Centurion DVD Review
Bond girl captures Jigsaw, chases Magneto.
November 15, 2010
User icon for mattfowlerLevel 10
by Matt Fowler

LATEST IMAGES

Carnage-meister Neil Marshall's (Doomsday) bloody, soggy Roman adventure flick, Centurion, holds up well on DVD, but that doesn't stop it from being ultimately ineffective and somewhat forgettable. The movie has its moments of interest for sure, but being interesting is really about all it ever really achieves. It's not particularly fun for a violent chase saga and its cyclical nature can frustrate at times. Still, if you like picturesque action epics, it's a cut above. It's just that because most everyone involved is an imperialist douche, you don't wind up caring for many of the characters the way you're supposed to.

Michael Fassbender plays Quintus, a member of the elite lost "9th Legion" of Rome, who history writes rode off into the mists of Northern Scotland and vanished. The film begins with Quintus getting captured by The Picts, a mysterious Celtic tribe that's only appeared a few times on film (Conan, King Arthur). Quintus is rescued by Dominic West's General Titus Flavius Virilus, only to head back into the Pictish lion's den once more - starting the deadly hot pursuit all over again.

- Magnet
The enigmatic history behind this story and the eventual building of Hadrian's Wall (think real life Night's Watch in Game of Thrones) is almost more appealing than Marshall's attempts to fill in the gaps here. The Blood, Fire & Fury: Behind the Scenes of Centurion special feature is great and will appeal to any fan of this type of mythic, mystic lore. The film itself has some great settings and some wonderful shots of exterior, rustic, grey Great Britain. The film imagines "what if there were any survivors, or a survivor of the 9th Legion?" I was very happy to see that, as noble as Quintus is as the hero of the piece, the Romans were portrayed with just as much of an appropriate villainy as the supposed baddies, The Picts. Olga Kurylenk's brutal, mute warrior maiden, Etain, saw her family brutally mutilated as a child. Her mother and sisters were raped by the Romans, her father's eyes were put out and her village was burned down. Then, for good measure, the Romans cut out her tongue. And she's the bad guy here.

Yes, it's a little more rounded than that, but the fact that most of the characters simply deserved the horrible fates that they suffered definitely softened my overall engagement level. Even Quintus, as willing as he was to "understand" his enemy, was still a man whose job it was to travel to foreign lands and conquer them in the name of Rome. There are some interesting moments of butchery here, but the CG Spartacus-style blood prevents it from ever becoming truly harrowing. I found myself mostly rooting for Etain's bloodlust over the plight of the fleeing ragtag gang of Romans. I thought she looked pretty badass and it was cool to see a female in the role of the unstoppable, unrelenting hunter.

- Magnet
The 2:35:1 widescreen really helps bring out the underlying power of the surroundings here. A lot of the success for films like this rests in the allure and the believability of the exteriors. The Dolby Digital sound is great, and is able to clearly express the ruckus of battle and the quiet of a babbling brook. All in all, if you're in the mood to see a bunch of arrogant Romans get their asses handed to them by the guerrilla warfare tactics of primitive Scottish nasties, then Centurion was made for you.
IGN Ratings for Centurion
Rating Description
out of 10 Click here for ratings guide
7 The Movie
This relatively low-budget historical actioner makes the most of gorgeous landscapes and vicious fight scenes.
7 The Video
Sweeping, majestic fields of blood and barley.
6 The Audio
Clang! Clang! Clang! went the Romans.
8 The Extras
Blood for Frogs!
7
OVERALL

Decent
(out of 10)
_________________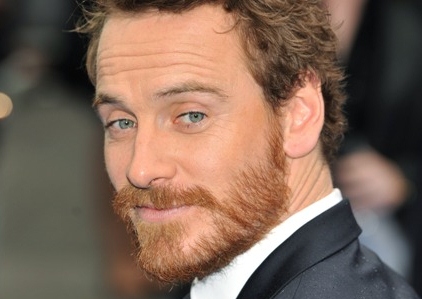 Twitter: https://twitter.com/Fassbenderfans
Blogspot: http://mfmultiply.blogspot.com/

Admin

Admin




Posts

: 27093


Join date

: 2009-09-20


Location

: California



http://blog.seattlepi.com/videoguy/archives/228524.asp

The Video Guy
moviesSeattle

Quick take: Centurion

Director Neil Marshall will forever hold a special place in the hearts of genre fans thanks to the potent 1-2 punch of "Dog Soldiers" and "The Descent," two films that breathed new life into the horror genre.

Since then, Marshall hasn't reached the heights of his early work. "Doomsday" was a meager ripoff off other action flicks that bombed at the box office. CENTURION (R, 2 stars) suffered an even worse fate, barely getting a release after sitting on the shelf for a while.

And while the movie has a certain amount of kinetic energy and looks beautiful, it never moves beyond a bloodspattered take on "Gladiator."

A retelling of the mythical Ninth Legion tale, the film revolves around Quintas Dias (Michael Fassbender), the lone survivor of a raid on the Roman frontier. Quintas joins up with Gen. Vilius (Dominic West) to help eliminate the brutal Picts, but when Vilius is captured, it's up to the Quintas and his ragtag group of soldiers to survive.

The Picts are your typically grotesque movie villians, with the one change being that their most effective assassin is a woman (former Bond girl Olga Kurylenko).

Marshall doesn't skimp on the action, as swords, arrows, limbs and heads fly through the air with panache, but my biggest problem revolves around the shortcuts that modern filmmakers take.

Look, if you're going to make a film where blood sprays through the air every two minutes or so, it would be nice if it didn't look so fake. Whatever happened to good old fashioned ketchup packets?
_________________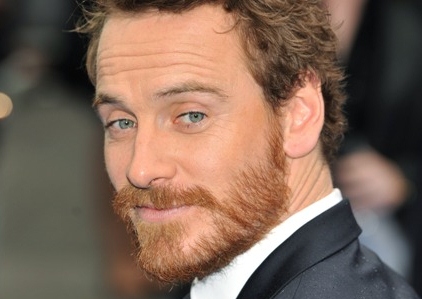 Twitter: https://twitter.com/Fassbenderfans
Blogspot: http://mfmultiply.blogspot.com/

Admin

Admin




Posts

: 27093


Join date

: 2009-09-20


Location

: California



http://exclaim.ca/Reviews/Dvd/centurion-directed_by_neil_marshall

Centurion
Directed by Neil Marshall

Centurion - Directed by Neil Marshall

By Scott A. GrayNeil "Kill-shot" Marshal has earned the nickname with Centurion. Measured in gore-tastic kills-per-minute, the mad Scotsman behind Dog Soldiers, The Decent and Doomsday may have set a new record with his latest under-seen genre foray. While not strictly a horror film, Centurion is plenty horrific. Quintas Dias (Michael Fassbender, Inglorious Basatards), the lone survivor of a brutal raid on a Roman fort by savage tribal warriors the Picts, escapes just long enough to get caught up in a suicide mission mounted by General Virilus' Ninth Legion to wipe out his former captors. Virilus is a hard drinking, and fighting, general of the people, embodied with bawdy swagger and dashing charm by The Wire's Dominic West. The strength of his and Fassbender's performances, not to mention the menacing silent presence of Olga Kurylenko's tongue-less Pict tracker, Etain, help elevate Centurion above the expectations of a pretty much direct to DVD release. It also helps that Neil Marshal can shoot the s$#! out of a small budget. He lovingly sweeps over the glorious forests and mountains of Scotland, a blue filter driving home the bone chilling cold of the snowy landscape. The stunning fireball ambush that sets the primary action into motion is well documented in a great behind-the-scenes feature. Expecting some form of cinematic trickery, it's awesome to see a bunch of guys decked out in armour take the hit from actual giant, rolling balls of fire. A cameraman almost s$@%$! himself dodging out of the way of a head-on shot. Other features include a redundant featurette, interviews with the cast and crew, including some good background info on the legend of the Ninth Legion Centurion is based on, deleted scenes with explanations from Marshal (he cut with a less conventional, harsher tone in mind), outtakes, B-roll footage and a production design gallery. Playing a Centurion drinking game crossed my mind, but if I tried to keep up with "Kill-shot," I'd end up lying in a pool of my own gore.
(eOne)
_________________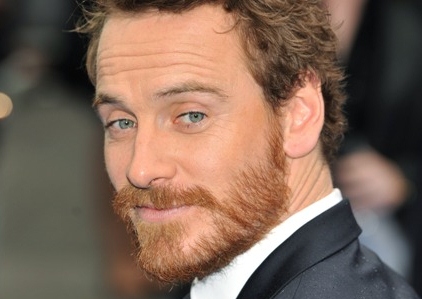 Twitter: https://twitter.com/Fassbenderfans
Blogspot: http://mfmultiply.blogspot.com/

Admin

Admin




Posts

: 27093


Join date

: 2009-09-20


Location

: California



http://smallscreennz.blogspot.com/2011/01/centurion-dvd-review.html

Saturday, January 22, 2011
Centurion DVD Review
Releases: 26th January 2011
Rating: R16 – Contains violence and offensive language
Duration: 97 minutes
Genre: War Action
Starring: Michael Fassbender, Dominic West, Olga Kurylenko, Noel Clarke, David Morrissey and JJ Feild
Director: Neil Marshall (Doomsday, The Descent & Dog Soldiers)

The Premise>> AD 117. The Roman Empire stretches from Egypt to Spain, and East as far as the Black Sea. But in northern Britain, the relentless onslaught of conquest has ground to a halt in face of the guerrilla tactics of an elusive enemy: the savage and terrifying Picts. Quintus Dias (Fassbender), sole survivor of a Pictish raid on a Roman frontier fort, marches north with General Virilus' (West) legendary Ninth Legion, under orders to wipe the Picts from the face of the earth and destroy their leader Gorlacon. But when the legion is ambushed on unfamiliar ground, and Virilus taken captive, Quintus faces a desperate struggle to keep his small platoon alive behind enemy lines. Enduring the harsh terrain and evading their remorseless Pict pursuers led by revenge-hungry Pict Warrior Etain (Kurylenko), the band of soldiers race to rescue their General and to reach the safety of the Roman frontier.


The Review>> When it comes to the plot, the above premise really gives you a good insight into what this film is all about. In comparison with the classic blockbusters of the past four decades, Centurion is like the love child of Gladiator, Dances with Wolves and Pathfinder. This film features high intensity battle scenes, with a high quantity of gritty and extremely graphic blood splattering around, as the body count climbs with every scene.

The performances are gritty and the dialogue somewhat poetic as director Neil Marshall draws you into another time and place where the surroundings are as cold and dangerous as the savages who are the enemy. Speaking of the enemy Bond Girl extraordinaire Olga Kurylenko does a wonderful job bringing extreme prejudice to the role of scorned Pictish tracker/Huntress.


Like his previous films, Doomsday, The Descent and the cult favourite, Dog Soldiers, Marshall breathes a dark intensity in to it. As the dialogue shares at one stage this is a battle without honour. From the costumes and props through to the dialogue and locations, Marshall has done a solid job of aligning the key components in order to help you to dispel disbelief for the full 97 minutes as you disappear back into the different place on the earth's ever-changing timeline. In fact the Pictish language that is spoken in the film is actually Gaelic. Pictish as a dialect is believed to be related to the Brythonic languages and may have been closer to Welsh. In modern times all that remains of the Pictish language are some place names.

Despite being tired when I watched this film, it held my attention for the full duration and even though I have had a up and down experience with Neil Marshall films, he drew me back in, with this one. (For the Record, I was frustrated with Dog Soldiers, didn't feel too connected with The Descent but loved Doomsday.)

The Conclusion>> A blokes only fight-fest with gritty graphic violence set in the British countryside. Great for a night out with the boys.

The Trailer

Thoughts?
at 12:31 PM
_________________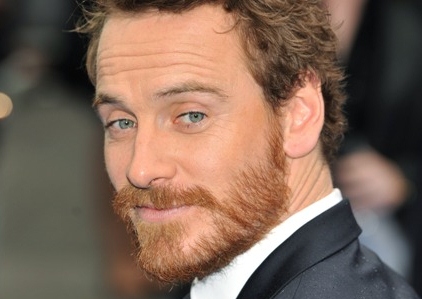 Twitter: https://twitter.com/Fassbenderfans
Blogspot: http://mfmultiply.blogspot.com/

Admin

Admin




Posts

: 27093


Join date

: 2009-09-20


Location

: California



Page 3 of 3 •

1, 2, 3

Similar topics
---
Permissions in this forum:
You
cannot
reply to topics in this forum