http://blogs.indiewire.com/theplaylist/archives/2010/11/19/so_hot_right_now_pt._1_the_go-to_guys_on_every_casting_wishlist#

Get Ready To Hear These Names Again and Again and Again, For Roles They May Or May Not Take

Something odd's been going on in Hollywood in recent months. If you're a regular reader of this site, or indeed, any site, you'll have noticed a number of big stories cropping up with lengthy lists of actors and actresses all up for high-profile roles in the likes of "Spider-Man," "Captain America," "Gravity" and "The Great Gatsby."

These "wishlist" stories, as we like to call them, are a relatively recent phenomenon. It seems like even a year ago, you'd generally hear of one or two names up for the same part, but rarely six or seven, or even the dozen names linked to "Gravity" or "The Girl With The Dragon Tattoo" over the last six months.

It's unclear exactly what's caused the change in the climate, but it seems studios, agents and publicists (or those connected to them) are more eager than ever to stoke fan interest at the earliest stages of a tentpole development. That, combined with making sure their clients get as much heat behind them as possible as filmmakers choose who will play what highly sought role is in contention has led to a culture of wishlist reports that change week to week or at its worst, the "about to be offered" story. And every movie site participates in the process to some degree, even as tiring as it can be at times. And we can see why: the casting process is legitimately fascinating, one of the reasons we run our suggestions for "Spider-Man" and "Superman," where we try to think a little outside the box and come up with names that aren't necessarily the most obvious. But those articles are speculation, for fun more than anything else, and reporting the same names over and over again as news seems counterproductive.

Because make no mistake, these are the same names that keep recurring, and in all likelihood, they're the same names that almost every project in the right age-range are after. The process is no different now—15 years ago, the lists would have included Tom Cruise, Kevin Costner, Tom Hanks, Keanu Reeves, Brad Pitt, Bruce Willis and, believe it or not, Val Kilmer—but it's more public now, and it can't be conducive to the filmmaking process.

It also coincides with something of a changing of the guards in the star system—most of the legitimate A-listers: Cruise, Hanks, Pitt, Will Smith and Denzel Washington, are less reliable, box-office-wise, than they were back in the day, and settling into more middle-aged roles. Johnny Depp and Robert Downey Jr. are arguably the biggest stars around now, but even they are in their 40s.

Today, we're examining the men in Hollywood whose names come up for hot projects like "This Means War," "Safe House" and "Green Lantern," and it will be interesting to come back to this list a year from now and see who has risen in the ranks, and who has fallen behind.

Like the producers of "Harry Potter and the Deathly Hallows," we decided there was too much to fit into only one entry, so we'll be back next week to look at the women that everyone wants to cast (we won't confirm or deny that part 2 will be in 3D), as well as another On The Rise piece looking at our favorite young actresses. So with no further ado, and in no order other than alphabetical…

Michael Fassbender

What Made Him In Demand: Arguably the strongest actor on the list (although Tom Hardy probably has something to say about that…), Irish-German Fassbender is a graduate of "Band of Brothers" (but then, every European actor in their 30s is, more or less) who worked solidly in British TV before making a strong impression in a little role in "300." 2008 brought both the above-average slasher "Eden Lake" and his stunning performance in Steve McQueen's "Hunger," while he cropped up last year in both "Fish Tank" and "Inglorious Basterds."

What Keeps Him In Demand: Sure, he's had a patchy 2010 (to appear in "Centurion" is unfortunate, to do that and "Jonah Hex" looks like carelessness), but next summer sees him opposite James McAvoy as Magneto in "X-Men: First Class," and Ian McKellen's already proven that it's the kind of supervillain where the acting is foremost. That should easily see him cement his name on the A-list, and another action-oriented role in Steven Soderbergh's "Haywire" won't hurt.

Where He's Going And What's Next: Fortunately, Fassbender's also got plenty of more serious fare on the way, with David Cronenberg's "A Dangerous Method" and a reteaming with McQueen on the sex drama "Shame" in the works, plus a chance to be the brooding period pin-up in Cary Fukunaga's "Jane Eyre" and a possible collaboration with Jim Jarmusch. We're only concerned that his rumored participation in "The Hobbit" would tie him up for too long, unless the role was very small—if we were Fassbender, we'd probably give that one a miss, as he doesn't need the boost.
_________________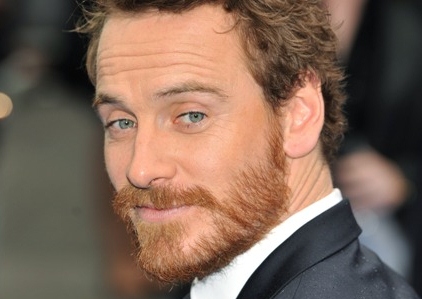 Twitter: https://twitter.com/Fassbenderfans
Blogspot: http://mfmultiply.blogspot.com/

Admin

Admin




Posts

: 27093


Join date

: 2009-09-20


Location

: California



http://nymag.com/arts/cultureawards/2010/69909/

The Brainy Bunch
James Franco, Joseph Gordon-Levitt, Tom Hardy, Jesse Eisenberg, and Michael Fassbender.

* By Mary Kaye Schilling
* Published Dec 5, 2010

From left: James Franco, Joseph Gordon-Levitt, Tom Hardy, Jesse Eisenberg, and Michael Fassbender.

There are no neat antecedents for the five men on this page. Like Ryan Gosling, none is a traditional leading man, action figure, or romantic-comedy arm candy. They are all too intense, too weird, too complicated. None is bankable. Do they think about their image at all? If so, it's not central to who they are—acting might not be either: Polymaths Gosling and James Franco could well consider it a sideline. Joseph Gordon-Levitt is possibly more interested in collaborating with other artists on hitRECord, his online production company. Jesse Eisenberg—arguably the first egghead movie star—hosts Olympic-class wordplay on his website OneUpMe.com.

They are never predictable and often unlikable; their good guys are flawed, and when they're bad, they're horrid: Tom Hardy delivered the most aggressively strange badass in recent memory in Nicolas Winding Refn's Bronson, then played Heathcliff. Hardy is known for his ballsy range, but that could be said of any of them: Fassbender will play the young Magneto in the next X-Men, Rochester in a new Jane Eyre, and Carl Jung for David Cronenberg. Eisenberg—who cut his teeth playing sympathetic motormouths in comedies like Zombieland—was clearly yearning to bite into a role as juicily cerebral as Mark Zuckerberg, The Social Network's ultimate asshole. In (500) Days of Summer, Joseph Gordon-Levitt made the romantic-lead-who-never-gets-the-girl more appealing than the guys who do;he followed that with Hesher's singularly unpleasant sociopath. Franco, in one year, captured the devilish brilliance of Allen Ginsberg in Howl and the rash bravado of Aron Ralston in 127 Hours.

Finding an actor with the charisma to spin a hit out of 90 minutes of a man and a boulder would have been tough even five years ago. But you can imagine all these actors doing something interesting with the role of Ralston (even if that involved Eisenberg talking his arm off). It would be hard to beat Franco's performance, but that's not the point. It's that finally, there is a deepening pool of leading men who thrive on complexity. Even in a big studio film, these actors bring the raw nerve of the indie sensibility, and in so doing, they are reimagining the mainstream.
_________________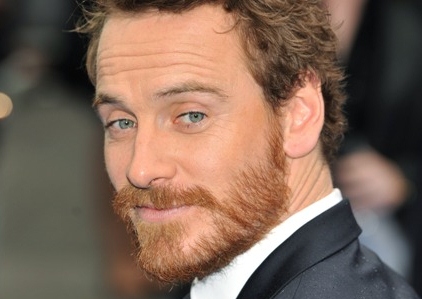 Twitter: https://twitter.com/Fassbenderfans
Blogspot: http://mfmultiply.blogspot.com/

Admin

Admin




Posts

: 27093


Join date

: 2009-09-20


Location

: California



http://daydreamsanddistractions.wordpress.com/2010/12/11/atypical-leading-men-theyre-not-just-pretty-boys/

Atypical leading men (they're not just pretty boys)
December 11, 2010

With so many Hollywood movies being bombarded with the same stereotypical guys and gals, you gotta love it when you come across a chance to experience something a little different, something you can't quite place. This NY Mag article says it perfectly. It cites Ryan Gosling, James Franco, Joseph Gordon-Levitt, Tom Hardy, Jesse Eisenberg, and Michael Fassbender as examples of non-traditional leading men.

I love these actors because they are constantly challenging themselves with the roles they take. Take for instance, Ryan Gosling's role as a crack-addict yet inspiring school teacher in 'Half Nelson' (also loved the Broken Social Scene soundtrack to the film) or his turn in 'Lars and the Real Girl' as a socially inept man who falls in love with a blowup doll. While Gosling was great in both of these films, I also have to mention Gosling's role in 'The Believer', in which he played a Jewish neo-Nazi. You can watch a 2 minute trailer here. The coffee shop scene with the journalist is just jaw dropping. If you don't mind spoilers, you can watch it here. Needless to say, I am very excited to see his new film, 'Blue Valentine', with lovely and talented actress Michelle Williams co-starring.

When I saw Joseph Gordon-Levitt in 'Brick', I was instantly stunned by his unique interpretation of a fast-talking highschool kid who is set on solving his ex-girlfriend's murder. The pacing, smart dialogue and film-noir feel of the movie are also excellent. After having seen Gordon-Levitt's performance in said film, I looked up what other films he had been in and came across 'Mysterious Skin', a film about two teenage boys who had been sexually abused by their baseball coach when they were kids. Gordon-Levitt played a gay teenage prostitute in this film with such rawness and poignancy, it made an already difficult film even harder to watch (but well worth it).

The funny thing about these two actors is that they both got their break playing rather dorky kids; Gosling as skinny wanna-be Lothario Sean in 'Breaker High' and Gordon-Levitt as an old alien who gets stuck in a teenager's body in '3rd Rock from the Sun'. Gosling was also originally part of the Mickey Mouse Club with Britney Spears, Justin Timberlake and Christina Aguilera. Gosling and Gordon-Levitt used to look like this when they were in 'Breaker High' and '3rd Rock':

Tom Hardy, who co-starred with Gordon-Levitt in Christopher Nolan's 'Inception' was funny and charming as Eames, the chameleon, but I have yet to see him in anything else although his acting was well-received in British film, 'Bronson'. He will also have a lead role in Nolan's upcoming film, 'The Dark Knight Rises'. Since I am a fan of Chris Nolan's work, I am definitely excited to see the next installment of the Batman series!

I recently saw Jesse Eisenberg in 'The Social Network' as famed facebook creator, Mark Zuckerberg and was blown away by his performance. He completely nailed it and well, he felt like a real person with all his quirks like people in real life have! Plus it's not just anyone who can play a guy like Mark Zuckerberg. If you're a fan of Eisenberg, I would also recommend checking out 'Adventureland' (directed by Greg Mottola who also directed Superbad), in which he plays a college grad who gets a job working at an amusement park for the summer to pay for journalism school and falls in love with Emily, played by none other than Kristen Stewart (and of course she is having an affair with the park's technician played by Ryan Reynolds). I first saw Eisenberg in 'The Squid and the Whale' (ignore the bad corny trailer music), which is a great film about a family breaking up; Eisenberg plays an insecure teenager trying to come into his own while having to deal with his parents' divorce. Jeff Daniels, Laura Linney and Anna Paquin also star, and Daniels should be especially noted for his acting in this film as a sardonic, once successful, now bitter novelist.

Last but not least, Michael Fassbender played doubleagent Lt. Archie Hicox in Quentin Tarantino's 'Inglorious Basterds'. I love, love, loved the highly charged bar scene with Diane Kruger and the German officer who was trying to sniff Hicox out. You also gotta love that Fassbender speaks fluent German in addition to English (with an Irish accent as he was raised in Ireland). Upcoming films in which he will star include 'X-Men: First Class' as Magneto and 'A Dangerous Method', in which he will play canonized Swiss psychiatrist and psychologist, Carl Jung. This film should be quite interesting as it is being directed by Canadian director David Cronenberg who is known for his gritty style (ie. he is not afraid to show sex and violence in disturbing ways) and co-stars Keira Knightley, Viggo Mortensen and Vincent Cassel. For you Charlotte Bronte fans, he will be playing Mr. Rochester in Jane Eyre.

To finish off, to learn more about these actors, I would recommend checking out their New York Times' Screen Tests. They're kind of an inside look at various celebrities and icons, shot all in black and white, and I love them for the candid feel they give and the random facts/quirks that the actors reveal about themselves. These screen tests don't feel like interviews; they're more about introspection.

Michael Fassbender's screen test: http://www.youtube.com/watch?v=qohxcftlLMY (you find out that he has an obsession with theme songs to American TV shows)

Joseph Gordon-Levitt's screen test: http://www.youtube.com/watch?v=WzX9jHB3LfA&feature=channel (this one is pretty funny since Gordon-Levitt talks about how French women sound sexy when they talk, but only 1 out of 20 guys do – also he hangs out with Russian clowns! How cool is that?)

James Franco's screen test: http://www.youtube.com/watch?v=X5Pupmdeang&feature=channel (on Beverly Hills 90210 and kissing Sean Penn in 'Milk')
Posted by daydreamsanddistractions
_________________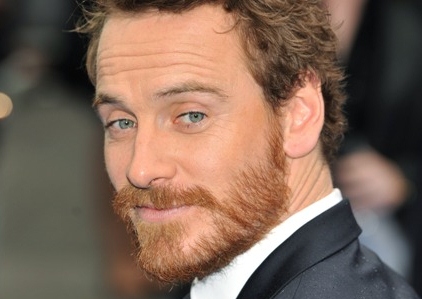 Twitter: https://twitter.com/Fassbenderfans
Blogspot: http://mfmultiply.blogspot.com/

Admin

Admin




Posts

: 27093


Join date

: 2009-09-20


Location

: California



http://blogs.indiewire.com/thompsononhollywood/2010/12/24/four_actors_to_watch/

Four Rising Stars of 2011: Jessica Chastain, Michael Fassbender, Rebecca Hall, Tom Hardy
Thompson on Hollywood

Jessica Chastain, Tom Hardy, Rebecca Hall and Michael Fassbender are four hot-as-flapjacks actors who have given Hollywood reason to expect great things. They are, so far, actors known better for their roles than their celebrity, and while 2010 was a year packed with noteworthy performances—including theirs—we expect that their best work is yet to come. Casting directors and filmmakers are throwing parts at these rising stars: here's a preview of their 2011 slates (from flailing indies to franchise prequels, we've got the available stats) and why we care:
Thompson on Hollywood

Jessica Chastain
Age: 29
KNOWN FOR: Tree of Life hype, a stage production of Salome with Al Pacino.
BEST MOMENT SO FAR: Tree of Life trailer and her performance asa young Mossad agent in The Debt, still unreleased.
WHY WE CARE: While most of us have seen very little of her, the Tree of Life trailer hints at why her upcoming slate of co-stars and directors is so impressive.

The Tree of Life [pictured]
Status: Completed, headed for Cannes, Fox Searchlight releases 27 May 2011
Director/Writer: Terrence Malick
Co-stars: Brad Pitt, Sean Penn
A poetic investigation of Nature vs. Grace, in which we'll learn: "unless you love, your life will flash by."

The Help
Status: Completed, DreamWorks/Touchstone release 12 August 2011
Director/Writer: Tate Taylor (based on Kathryn Sockett's novel)
Co-stars: Emma Stone, Bryce Dallas Howard, Allison Janney, Sissy Spacek, Viola Davis
Based on Kathryn Sockett's novel which looks at what happens in a small Southern town when three courageous women begin an unlikely friendship.

The Debt
Status: Completed, seeking post-Miramax distribution
Director: John Madden
Writer: Matthew Vaughn
Co-stars: Sam Worthington, Helen Mirren, Tom Wilkinson
Chastain plays one of three Israeli Mossad agents sent on a secret mission in 1965 to capture and kill a notorious Nazi war criminal…thirty years later the saga continues and MIrren plays the older version of the character.

Take Shelter
Status: Completed, seeking distribution
Director/Writer: Jeff Nichols
Co-stars: Michael Shannon

Wilde Salome
Status: Post-production, seeking distribution
Director/Writer: Al Pacino
Pacino unravels and reinterprets Oscar Wilde's controversial Salome, a tale of lust, greed and a woman's scorn—inspired by the stage performance he did with Chastain.

The Fields
Status: Post-production, seeking distribution
Director: Ami Canaan Mann
Co-stars: Chloe Moretz, Sam Worthington, Jeffrey Dean Morgan
A Texan cop and a NYC cop team up to solve some unsolved murders in the Texas bayous.

Coriolanus
Status: Post-production, seeking distribution
Director: Ralph Fiennes
Co-stars: Gerard Butler, Ralph Fiennes, Vanessa Redgrave.
A bloody tale of Roman Hero Coriolanus, whose extreme and ugly views on the people ignite riots and result in his banishment and a plot to destroy the city in league with his sworn enemy, Tullus Aufidius…

The Wettest County in the World
Status: Pre-production at Red Wagon, seeking distribution
Director: John Hillcoat
Writer: Nick Cave (based on Matt Bondurant's novel)
Co-stars: Tom Hardy, Shia LaBeouf
A family drama tale of Depression-era bootlegging.

Thompson on Hollywood

Michael Fassbender
Age: 33
KNOWN FOR: Inglorious Basterds, 300, Centurion, Fish Tank [pictured], Hunger.
BEST MOMENT SO FAR: Everything in Fish Tank, tied with everything in Inglourious Basterds.
WHY WE CARE: He's sexy, gritty, athletic and dynamic (watch our interview).

Jane Eyre
Status: Completed, Focus Features release 11 March 2011
Director: Cary Fukunaga
Writer: Moira Buffini (based on Charlotte Bronte's novel)
Co-stars: Mia Wasikowska, Jamie Bell, Judi Dench, Sally Hawkins
Fassbender plays the iconic Mr. Rochester in Bronte's classic novel of gothic love.

Haywire
Status: Post-production, Relativity releases 22 April 2011
Director: Steven Soderbergh
Co-stars: Channing Tatum, Ewan McGregor, Michael Douglas, Antonio Banderas, Michael Angarano, Bill Paxton
A black ops soldier (referred to as 'she' but yet to be cast) is set up while on a mission and therefore warrants a revenge plot crammed with action and violence.

X-Men: First Class
Status: Filming, Fox releases 3 June 2011
Director Matthew Vaughn
Co-stars: Jennifer Lawrence, James McAvoy, Kevin Bacon, January Jones, Rose Byrne, Nicholas Hoult, Oliver Platt
He plays the young Magneto in this franchise prequel.

A Dangerous Method
Status: Post-production, foreign-financed, seeking U.S. distribution
Director: David Cronenberg
Writer: Christopher Hampton (based on his play)
Co-stars: Viggo Mortensen, Keira Knightley, Vincent Cassel
He plays Carl Jung to Mortensen's Sigmund Freud. The story of how psychoanalysis was born.

At Swim-Two-Birds
Status: Pre-production, seeking distribution
Director/Writer: Brendan Gleeson (based on Flann O'Brien's novel)
Co-stars: Cillian Murphy, Colin Farrell, Jonathyn Rhys Meyers, Brendan Gleeson, Gabriel Byrne
A la Stranger Than Fiction, a playwright's life becomes intertwined with the characters he has created.

Snow White and the Huntsman rumored
Status: Pre-production, planned for Universal release 21 December 2012
Co-stars: Charlize Theron as Evil Queen
Ordered to kill Snow White, a huntsman instead decides to let her go…

Birdsong
Status: In Working Title development, planned for 2012 release
Director/Writer: Rupert Wyatt (adapted with Abi Morgan, based on Sebastian Faulks' novel)
Co-star: Paddy Considine

Shame
Status: Pre-production
Director/Writer: Steve McQueen
Co-star: Carey Mulligan
Fassbender plays a man-whore whose sexual escapades have to adjust themselves around his new roommate (his sister).

Untitled Jim Jarmusch Project
Status: In development, script
Director/Writer: Jim Jarmusch
Co-stars: Mia Wasikowska, Tilda Swinton

Thompson on Hollywood

Rebecca Hall
Age: 28
KNOWN FOR: The Town [pictured], Frost/Nixon, Please Give, Vicky Cristina Barcelona, The Prestige, Red Riding Trilogy.
BEST MOMENT SO FAR: Checking out the allure of Javier Bardem with Scarlett Johansson in Vicky Cristina Barcelona.
WHY WE CARE: She stands out for being a real girl, beautiful but not too-gorgeous, subtle and effective (oh, and she's 5'9").

Everything Must Go
Status: Completed, IM Global selling
Director/Writer: Dan Rush (based on Raymond Carver short story)
Co-stars: Will Ferrell, Laura Dern
Ferrell plays a relapsing alcoholic who loses wife and job and in an attempt to start over, has a yard sale. His new neighbor (Hall, we assume) gives him reason to hope.

The Awakening
Status: Post-production, seeking U.S. distribution
Director/Writer: Nick Murphy
Co-stars: Dominic West, Imelda Staunton
Set in 1921 England, a hoax exposer whose attempts to explain child ghost sightings at a boarding school begin to unravel when the 'missing' start to show themselves.

A Bag of Hammers
Status: Post-production, seeking distribution
Director/Writer/Producer: Brian Crano
Co-star: Jason Ritter

Liars (A-E)
Status: In turnaround from Miramax, produced by Scott Rudin
Director: Richard Linklater
While en route to President Obama's inauguration, a recently dumped woman visits ex-boyfriends to collect her belongings.

Shadow Dancer
Status: Script
Director: James Marsh
Writer: Tom Bradby (based on his novel)
Co-star: Guy Pearce
An IRA terrorist becomes an informer for Britain's MI5. That's all we know.

Thompson on Hollywood

Tom Hardy
Age: 33
KNOWN FOR: Bronson, Inception.
BEST MOMENT SO FAR: Machine gun blast in Inception.
WHT WE CARE: He has potential appeal to a huge demographic because he boasts just the right mix of charming, macho and mischievous chameleon.

Warrior [pictured]
Status: Completed, Lionsgate releases 9 September 2011
Director/Writer: Gavin O'Connor
Co-stars: Jennifer Morrison, Nick Nolte, Joel Edgerton, Noah Emerich
Hardy and Edgerton (of Animal Kingdom) plays brothers at odds after alcoholic father and ex-boxer (Nolte) trains Hardy to compete in a mixed martial arts tournament. Sounds like a variation of The Fighter, but with more testosterone and less true-story appeal.

Tinker, Tailor, Soldier, Spy
Status: In production for Working Title, seeking U.S. distrib, releases U.K. 16 September 2011
Director: Tomas Alfredson
Writer: Bridget O'Connor, Peter Straughan (based on John le Carre's novel)
Co-stars: Colin Firth, Gary Oldman, Mark strong
Based on the British spy novel in which espionage veteran George Smiley must uncover an M16 Soviet agent.

This Means War
Status: Post-production, Fox will release in 2011
Director: McG
Co-stars: Reese Witherspoon, Chris Pine, Chelsea Handler, Angela Bassett
Hardy fights lifelong best friend (Pine) for the woman they both love (Witherspoon). Unlike in How Do You Know, these two men might actually peak her interest (and ours).

The Dark Knight Rises
Status: Pre-production, Warner Bros. will release 20 July 2012
Director: Christopher Nolan
Writer: Christopher Nolan, David Goyer, Bob Kane, Jonathan Nolan
Co-stars: Christian Bale, Gary Oldman, Morgan Freeman, Michael Caine
He's rumored to play scientist villain Dr. Hugo Strange in the latest (and maybe even the greatest!) Batman movie yet.

Wettest Country in the World
(see above)
_________________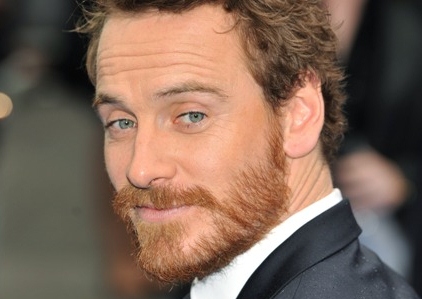 Twitter: https://twitter.com/Fassbenderfans
Blogspot: http://mfmultiply.blogspot.com/

Admin

Admin




Posts

: 27093


Join date

: 2009-09-20


Location

: California



http://www.iftn.ie/news/?act1=record&only=1&aid=73&rid=4283622&tpl=archnews&force=1

Irish Talent Prominent in Screen's Hot List

24 Jan 2011 :

Irish talent features prominently in Screen Daily's list of 'Hot 50 Films for 2011'. Two Irish produced films feature including Parallel Films' 'Albert Nobbs' and Element Pictures' 'The Must be the Place'. Irish acting talent also appears with the shortlisting of Saoirse Ronan's lead turn in Joe Wright's 'Hanna' and three upcoming films starring Michael Fassbender including 'Shame', 'A Dangerous Method' and 'Jane Eyre'.

The list, compiled by Screen Daily looks to anticipate 50 of the best non-US films which are scheduled for delivery this year, from the most rarefied arthouse titles to those with the broadest commercial ambitions.

'Albert Nobbs' is currently shooting in and around Dublin city and stars Glenn Close (Damages), Aaron Johnson (Nowhere Boy), Brendan Gleeson (The Guard) and Jonathan Rhys Meyers (The Tudors). The feature tells the story of a woman pretending to be a man in ultra-conservative 19th century Ireland. It is being produced by Glenn Close, Steven Spielberg's long-time producer Bonnie Curtis (Saving Private Ryan), Julie Lynn (The Jane Austen Book Club), and Alan Moloney (Neverland) for Parallel Films.

Paolo Sorrentino's This Must be the Place' stars Sean Penn (Milk) as an ageing rock star who hunts down the Nazi responsible for his father's execution in a concentration camp. The film shot in Dublin last summer and also stars Frances McDormand (Miss Pettigrew Lives for a Day), IFTA nominee Kerry Condon (The Runway) and Simon Delaney (Zonad). An Irish-Italian co-production, it was produced by Element Pictures (All Good Children, The Wind That Shakes The Barley) in Ireland and Indigo Film (Il Divo) and Lucky Red in Italy.

Saoirse Ronan's upcoming feature 'Hanna' also features in the line-up and stars the Carlow born actress as a teenager raised by her ex-CIA father, played by Eric Bana (The Time Traveller's Wife) in the wilds of Finland to be the perfect assassin. She goes on a mission, journeying across Europe and eluding agents sent by Marissa Wiegler, (played by 'Veronica Guerin's Cate Blanchett), a woman with secrets of her own. The film reunites Saoirse with 'Atonement' director, Joe Wright. It is due for release in the UK on April 8th 2011.

Finally, three films starring IFTA winner Michael Fassbender (Hunger) are included in Screen's list. The first of these is Cary Fukunaga's 'Jane Eyre' which is due to be release in the US in March 2011 with a UK release date TBC. In the period drama Michael stars alongside Mia Wasikowska (Alice in Wonderland) and Judi Dench (Iris). He also takes the role of Carl Jung in David Cronenberg's 'A Dangerous Method' opposite Keira Knightley and Viggo Mornternsen. The feature is an adaptation of Christopher Hampton's play about Sigmund Freud, his pupil Carl Jung and the birth of psychoanalysis and is due for release in late 2011.

Michael's third upcoming film sees him reunited with his 'Hunger' director Steve McQueen for a feature entitled 'Shame' The drama tells the story of Brandon (played by Michael), a 30-something New Yorker struggling with his sex addiction who copes with the problem by reaching out to his closest allies. Carey Mulligan plays Sissy, Brandon's troubled sister. The film is currently shooting in New York and is to be finished in December 2011.

For Screen Daily's full list of Hot 50 Films for 2011 see http://www.screendaily.com/reports/features/the-hot-50-international-films-for-2011/5022049.article
_________________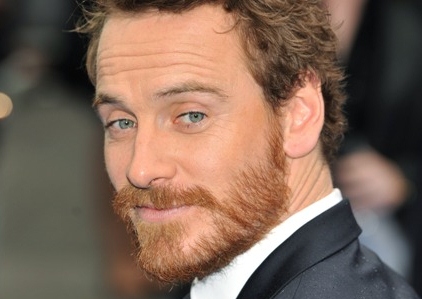 Twitter: https://twitter.com/Fassbenderfans
Blogspot: http://mfmultiply.blogspot.com/

Admin

Admin




Posts

: 27093


Join date

: 2009-09-20


Location

: California



http://stickyfloorreviews.blogspot.com/2011/01/actors-who-will-be-known-by-name-soon.html

Wednesday, January 26, 2011
Actors Who Will Be Known By Name Soon

Between 2011 and 2012, there are a few great actors that will be coming out of there shell and be in several films. This list of actors is actors who are in several films in the next two years. Also, this list is also for actors who had their breakout year this past year and may not be signed on for much, but definitely will do great things soon.

Andrew Garfield: Mr. Garfield has been in several things these previous two years and has not given a bad performance. He was in the Red Riding Trilogy, Never Let Me Go, Lions for Lambs (not two years ago, but still worth mentioning), and most recently The Social Network (where he was snubbed for an Oscar nom). He is British (like all GREAT actors) and can hide his accent well. He will be seen soon in the new Spiderman reboot. I do not agree that we need to see a new Spiderman so soon after the last three, but with the casting of him as PP and Emma Stone as Gwen Stacey, I think the acting could be better than the other three.

Jennifer Lawrence: Ms. Lawrence is of Winter's Bone fame. If you haven't heard of this movie, I think you should check it out. I have not yet seen the film (purely because I'm not going to spend $20 to buy it; I'll wait until it goes down in price). But I have heard that she does very well and she is nominated for Best Actress this year for the Oscars. Next year we will see her playing a younger Mystique in the film X-Men: First Class. Great new things will be coming from her.

Tom Hiddleston: Mr. Hiddleston is not very well know as of yet. The only way you will have known this man is if you watch the BBC/Masterpiece shows Return to Cranford, Miss Austen Regrets, and Wallander. But after this summer, you will all know him as Loki. He has been cast in the Kenneth Branagh directed film Thor as the villain, Loki, god of mischief. Other films that he will be in are the films War Horse (one of Steven Spielberg's next films) and Midnight in Paris (a rom-com by Woody Allen).

Olivia Wilde: She is already famous. Most of you have seen this beautiful woman. Have you seen House (or the last three seasons? Then you have seen her. Have you seen Tron: Legacy yet? Then you have seen her. She plays Thirteen and played Quorra, respectively. She was in The Next Three Days, but that really wasn't big. She is not just a pretty face. Her acting ability trumps almost every other young and gorgeous actress working today (move over Megan Fox).

Michael Fassbender: Another name that I know no one knows. The only two major films he has been in are Inglourious Basterds and Centurion. He was better in Basterds than Centurion (played Lieutenant Archie Hicox, the British-undercover-as-a-German). But this next year he is in four films this year, all of them major films: Jane Eyre (Mr. Rochester), X-Men: First Class (the younger Magneto), A dangerous Mind (A David Cronenberg film about Sigmund Freud), and Haywire (an action flick directed by Steven Soderbergh, director of Ocean's Trilogy).

Hailee Steinfeld: Not signed onto anything just yet, Ms. Steinfeld was in True Grit as the lead Mattie Ross. Her portrayal gave her an Oscar nomination this year (her first film and at age 14 too). I believe we can all see great things from her in the years to come.

Aaron Johnson: Mr. Johnson was in two films this year: (Sorry language sensitive readers) Kick Ass and Nowhere Boy, playing the leads in both films (the second being about John Lennon and his start to music fame). Though he has only one main stream film next year (Albert Nobbs with Glenn Close and Brendan Gleeson), he too isn't going to be seen much next year, but this isn't the end of this tremendously brilliant, British actor.

Chloe Grace Moretz: Also of Kick Ass fame, she got her big break this year. After beating up adults as Hit Girl and she then fed on humans as the vampire in Let Me In. She has signed onto many low budget films next year, except for the new Martin Scorsese film Hugo Cabret.

Tom Hardy: Mr. Hardy is most famous now for his role as Eames in Inception, but he wasn't always Eames. He was Heathcliff and Bill Sykes in the newest Masterpiece Classic shows Wuthering Heights and Oliver Twist (in which he should have been nominated for Emmys and Golden Globes), Bronson as the title role Charles Bronson, and he was in the Guy Ritchie film RockNRolla (great movie). And these next few years is going to be many big budget films like the reboot of Mad Max, a great spy thriller called Tinker, Tailor, Soldier, Spy, and a film called This Means War (another spy thriller with Chris Pine), and he will be playing the main villain in the third and final Nolan Batman film as Bane. Of all of these actors, I would say he is my favorite.

Noomi Rapace: Right out of the famous Millennium Trilogy films, Noomi Rapace is going to be a star that will forever embedded into moviegoers' and film critics' minds as one of the greatest actresses of all time. That may be a giant leap for those who haven't seen these films, but I have and she is AMAZING and I very rarely like to watch foreign language films. This next year she is in one major film. You might have heard of it: a little sequel of a film called Sherlock Holmes 2 (at least that is the title for now). We will not see the end of her after that. Trust me.

I'm tired so now is time where I leave you. I will try to get that review up for The Way Back by the end of the week (and a little surprise review too). Look for my fourth installment of this series soon: Actors Who Until Recently I Have Disliked.
Posted by R.J. Engle at 11:41 AM
_________________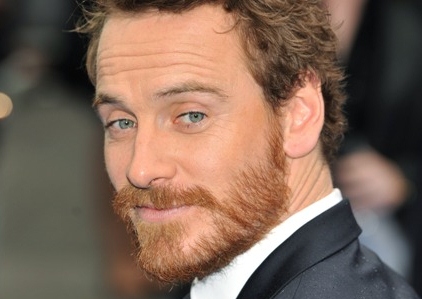 Twitter: https://twitter.com/Fassbenderfans
Blogspot: http://mfmultiply.blogspot.com/

Admin

Admin




Posts

: 27093


Join date

: 2009-09-20


Location

: California




Similar topics
---
Permissions in this forum:
You
cannot
reply to topics in this forum