http://www.ifc.com/fix/2012/01/michael-fassbender-ponders-magnetos-loyalties-in-x-men-first-class-sequel

Michael Fassbender ponders Magneto's loyalties in "X-Men: First Class" sequel
Michael Fassbender says he is "open" to starring in "Robocop" (photo)
Even after the events of "X-Men: First Class," the loyalties of Marvel's magnetic mutant are still uncertain, says Fassbender.

Posted January 19th, 2012, 10:01 AM by Rick Marshall

It's been a while since our last update on a potential sequel for "X-Men: First Class," last year's critically praised film that took Marvel's famous mutants back to their early days and cast Michael Fassbender as their former ally and eventual arch enemy, Magneto.

With Fassbender turning up in films almost everywhere you look lately (the latest "Haywire" opening tomorrow), IFC managed to get a few moments with him to find out what's in store for the mutant master of magnetism, and what he knows about the next film's status.

Asked how he'd characterize his role in the first film — which seemed to be both hero and villain at times — Fassbender said that ambiguity was entirely intentional, and something they'd like to carry through in future installments.

"I get where [Magneto] is coming from, that's for sure — having read the source material, the comic books," he explained. "From what we know with human beings, history has told us that we're a pretty destructive race, so you can see where he's coming from. It's always interesting for me to have the villains doing positive things as well as negative or destructive things. I just think it's more realistic."

"It's like the actions will define the character . . . but it's more about making sure that it's intelligently written and there's a real driving force, there's real drama there, relationships are interesting, and that it's not lazy in anyway," he continued. "A lot of the times I think with action films, the plot can be pretty weak because it's taking a back seat to the action sequences and the special effects. What we wanted to do with 'X-Men' was definitely the reverse of that. We wanted to really focus on the characters and the plot and then have the action sequence there to sort of enhance the story."

And the balance established in "First Class" between action, character development, and plot is expected to measure out similarly in any sequels — at least as far as Fassbender and co-star James McAvoy understand it.

"Hopefully we'll get to do another one; that's what we want to carry that vein through for sure," he told IFC. "Personally, I do and I know James feels the same."

Referencing the on-again, off-again friendship between McAvoy's character, Charles Xavier, and Fassbender's magnetic mutant in the Marvel Comics universe, Fassbender hinted that there's always the possibility that they'll be on the same side again. Although if their comic-book history is any indication, it could take another threat bigger than both of them to bring the former friends together.

"You know what's interesting about Magneto and Professor X from the comic books as well, is there's such a complexity to their relationship," he explained. "It's not just like clear-cut enemies; they're best friends as well. In the comic books, even after they've had this sort of rift, Professor X asks Magneto to come back and look after the students at certain points."

"I think there's always that complexity in their relationship," he said. "And we want to keep that alive as possible, because that's I think a really interesting thing — the conflict there."
_________________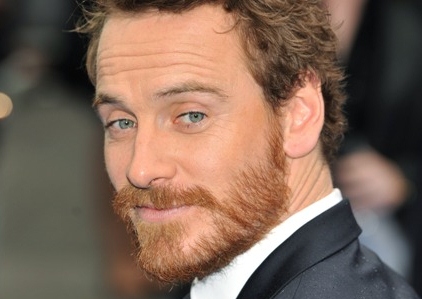 Twitter: https://twitter.com/Fassbenderfans
Blogspot: http://mfmultiply.blogspot.com/

Admin

Admin




Posts

: 27093


Join date

: 2009-09-20


Location

: California



http://www.comicbookmovie.com/fansites/rorschachsrants/news/?a=53077

X-MEN: FIRST CLASS: Michael Fassbender Hints That Magneto & Xavier May Join Forces Once Again In Sequel
In a new interview the Golden Globe nominated actor speaks about what he finds most interesting about Magneto and Xavier's relationship, and that the "want to keep that alive" in the sequel..
Mark "RorMachine" Cassidy - 1/19/2012
We know that there is now a very good chance that we will see a sequel to Mathew Vaughn's X-Men: First Class and that the original cast are all set to return. We don't know if the same can be said of Vaughn, but we should find out one way or the other soon enough. But what of the story? Well, the last movie ended with Charles and Erik parting ways and suggested that if we saw them again it would be as fully fledged enemies. But Michael Fassbender reckons that may not be the case, or at least, he wouldn't like it to be. He says the fact that Magneto still has some ambiguity to him, and that Xavier sees it is what interests him most about the characters, and he wants that to continue in the next movie - "Hopefully we'll get to do another one; that's what we want to carry that vein through for sure. Personally, I do and I know James feels the same.".



Here is an excerpt from IFC's article..

Referencing the on-again, off-again friendship between McAvoy's character, Charles Xavier, and Fassbender's magnetic mutant in the Marvel Comics universe, Fassbender hinted that there's always the possibility that they'll be on the same side again. Although if their comic-book history is any indication, it could take another threat bigger than both of them to bring the former friends together.

"You know what's interesting about Magneto and Professor X from the comic books as well, is there's such a complexity to their relationship," he explained. "It's not just like clear-cut enemies; they're best friends as well. In the comic books, even after they've had this sort of rift, Professor X asks Magneto to come back and look after the students at certain points."

"I think there's always that complexity in their relationship," he said. "And we want to keep that alive as possible, because that's I think a really interesting thing — the conflict there."



So what could make Xavier and Magneto join forces again? Of course even IF that happens we won't know for a long time but speculation is welcome! My money's on Apocalypse. Ok, not really, but a guy can hope right?

_________________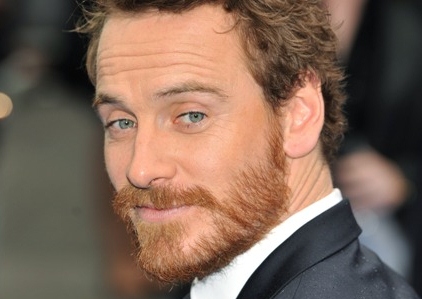 Twitter: https://twitter.com/Fassbenderfans
Blogspot: http://mfmultiply.blogspot.com/

Admin

Admin




Posts

: 27093


Join date

: 2009-09-20


Location

: California



---
Permissions in this forum:
You
cannot
reply to topics in this forum